Community Service Programs
Your service can make a huge impact.
Whether you are looking to help for one day or are committed to a longer service experience, the University of Hartford's Center for Community Service can help set it up. We have tons of connections and offer a wide range of opportunities for you to get involved.
As part of our commitment to helping communities in need, UHart students have the opportunity to volunteer during spring break. In the wake of Hurricane Florence, students participating in our 2019 Alternative Spring Break will help people in Eastern North Carolina on March 16—23, 2019. Volunteering to help a struggling community is not always easy, but it is some of the most rewarding work you can do. 
Angel Tree is an annual program that provides new clothing and/or toys for children of deserving families. Each Angel Tree is decorated with numbered paper angel tags with the first name, age, and gender of a child who is in need of a gift. Contributors remove one or more tags from the tree and purchase appropriate gifts for the child or children described on the tags.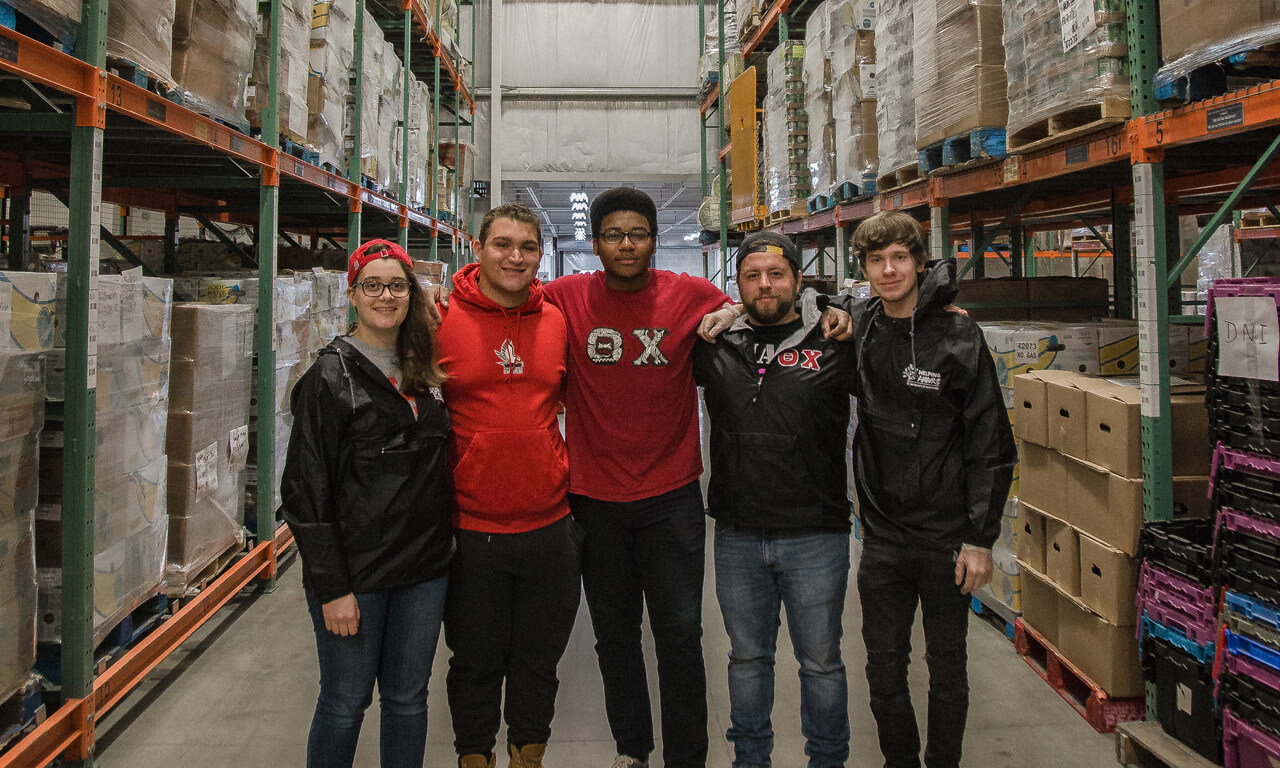 With your help, the UHart community has the ability to make a large impact in the greater Hartford community. Sharing your valuable time for a common good during the holiday season will help tons of people in need. Please stop by the Center for Community Service, where we will take some time to introduce you to, and connect you with, available service opportunities.
Helping Hawks
Helping Hawks, our annual day of service is going virtual! On Friday, April 3, we encourage the UHart community to spread happiness through virtual acts of kindness such as checking in with friends and family, making face masks for local nursing homes, helping neighbors, and more! Share your acts on social media using #UHartHelpingHawks. 
Need transportation?
The Center for Community Service is able to provide transportation for any student who would like to volunteer at local agencies and programs within Hartford, West Hartford, and Bloomfield.
Not enough good words can come from me about the Alternative Spring Break program, as it has truly made an impact not only on who I am as a person, but who I am as a student at the University of Hartford.
Brittany Peck, '15