Welcome to campus!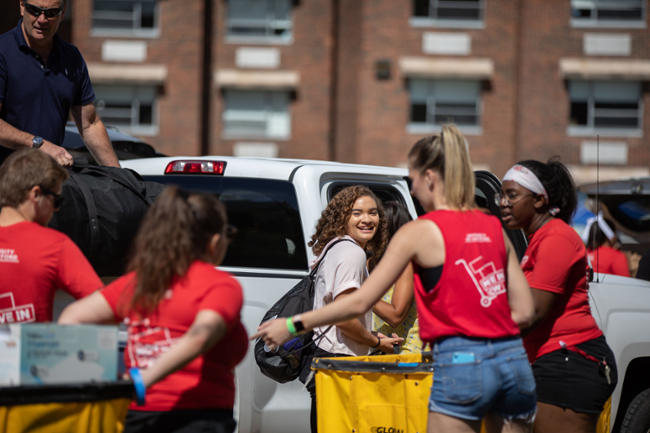 We are excited to welcome our new UHart students and see the many familiar faces of our returning students. You are part of our UHart

family

and we want to be sure you feel at home

.
Check out important move-in information and plan out your residential packing list.
Move-In Time Slot Information
The University of Hartford has designated specific time frames for new (first-year and transfer) and returning students. Please select a day and time that is within your approved move-in block(s).
Move-in Dates and Times - Fall 2023
Returning Students: 
Saturday, August 26:

 8:30 a.m.–4:30 p.m.

 

Sunday, August 27:

 8:30 a.m.–4:30 p.m.

 
New Students: 
Thursday, August 24:

 8:30–11:30 a.m. (Residential Learning Communities, LEAD, STRIDE, or Vuela Mas Alto—you will be notified if you should plan to move in on this day)

 

Friday, August 25:

 8 a.m.–4:30 p.m. Students attending Orientation on August 25–26 should register for a morning time slot no later than 10:50 a.m. Students who attended Orientation in June should register for a time slot after 11 a.m. 

 
NEW International Students: 
Thursday, August 24:

 8:30 a.m.–4:30 p.m.

 
Instructions to select a Move-In Time Slot 
Log into the appointments portal through this link and click the "Hartford Student SSO Login" button.
Click "Appointments" at the top of the page. 
Read through the instructions and select "Check-in Appointments" section. 
Select the time that works best for you from the available time slots. 
Confirm your selected move-in time slot. 

The page will update with your appointment

information,

and you will be sent

an

email confirmation to your UHart email address.

 

If your page

does not update

to show your chosen appointment time in the center of the page, please ensure that you select a date and confirm.

If you need to change your time, click the reschedule button to select a new time.
If you have any questions, please contact ResLife@hartford.edu.   
What to Bring
All of our residence halls include a bed frame, mattress, dresser, closet, and a desk with a chair. If there is a common area, we provide a kitchen table and chairs. Please consider leaving valuable and/or sentimental items at home.
Any furniture (couch, chair, futon, table, etc.) with a length, width, and height greater than 24" is not permitted.
We encourage students to reach out to their roommates or suite and apartment-mates regarding shared items (TV, refrigerators, trash cans, etc.).
Bed and Bath
Extra-long twin sheets
Extra-long mattress pad
Pillows and pillowcases
Comforter
Blanket
Towels and washcloths
Shower shoes or flip flops
Shower caddy
Throw rug(s)

Non-halogen desk lamp​ and bulbs (*must be UL Listed)

Hangers
Mirror
Personal trash can and trash bags
Face masks
Electronics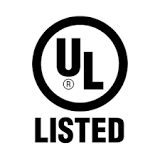 *Electronics must be UL Listed
Computer
Cell phone and charger
Gaming system
Power strips with surge protector
Television
Microwave
Compact refrigerator (3.6 cubic ft. or less)

Kitchen refrigerators are provided in Park River and Village Apartments
Students can rent a MicroFridge 
Hygiene Supplies
Cleaning supplies (disinfectant wipes, small vacuum)
First aid kit—including over the counter medication
Kleenex and paper towels
Digital thermometer
Soap and shampoo
Haircare products
Skincare products—including sunscreen
Toothbrush and toothpaste
Shaving accessories
Identification and Money
ATM Debit/Credit card(s)
State or government photo ID
Insurance cards
COVID vaccination card
Social security card—if applicable
Laundry Supplies
Detergent
Dryer sheets
Drying rack
Fabric softener
Laundry bag/basket
Miscellaneous
Backpack
School supplies (pen, paper, notebooks etc.)
Message board and pen
Calendar/planner
Flashlight
Favorite snacks

Plastic

food storage containers
Dishware
Can opener
Water bottle
Umbrella/rain gear
Plastic bins/storage
Throw rug
Fan (*must be UL Listed)
One or two-headed non-halogen floor lamp(s) and bulbs (*must be UL Listed)
Prescription medication
Suites (Regents Park)
Bathroom cleaning supplies


Surface/glass cleaner
Shower cleaner and sponge
Toilet bowl cleaner and brush
Hand towels
Air freshener

Bathroom trash can and trash bags
Cleaning bucket and mop
Hand soap
Kitchen items
Small kitchen appliances (*must be UL Listed and 1000 watts or less)
Kitchenette supplies (dishes, utensils, etc.)
Apartments (Park River and Village)
Area rug(s)
Bathroom and kitchen cleaning supplies

Surface/glass cleaner
Shower cleaner and sponge
Toilet bowl cleaner and brush
Hand towels
Air freshener
Oven cleaner and sponge
Dish soap

Bathroom and kitchen trash cans and trash bags
Cleaning bucket and mop
Hand soap
Kitchen items

Pots and pans
Dishes, cups, and utensils
Cooking utensils
Cutting board
Small appliances (*must be UL Listed)
Dish towels
Potholders
Trivet/hot pad
Ice trays
Water filter pitcher

Portable air conditioner - Village Apartments, only (*must be UL Listed)
For the safety of our students and campus community, the following items have been deemed hazardous and students are not permitted to have them in their possession or within their living space. Please review The Source—our student handbook for specific information regarding policies and procedures regarding residential life, alcohol, drugs, weapons, and more. 
Candles and incense (lit and unlit)
Extension cords and multi-plug outlet adapters
Pets (

unless non-lethal fish in a 20-gallon or less aquarium

)
Bed risers/lofts
Personal mattress (unless approved by Access-Ability Services documented for medical reasons)
Any item hanging from the ceiling
Electric heating blankets
Garbage cans larger than 13-gallons (tall kitchen garbage bag size)
Halogen lamps, lava lamps, and 3, 4, or 5 headed lamps with plastic covers
Outdoor holiday lights and non-UL approved indoor holiday lights
Open coil heating devices and oil-based popcorn poppers
Small kitchen appliances (i.e. toaster ovens, hot plates, crock pots, toasters, etc.)

Exceptions:

Personal refrigerators 3.6 cubic feet or less and microwaves 1000 watts or less 
Coffee pots with an auto-shutoff feature, such as Keurigs (*must be UL Listed), are permitted everywhere
Small kitchen appliances that are UL approved are permitted in the kitchen area in Park River and the Village Apartments
Small kitchen appliances 1000 watts or less that are UL approved are permitted in the kitchenette area in Regents Park Suites—as long as they are used one at a time.

Furniture (couch, chair, futon, table, etc.) with a length, width, and height greater than 24"  
Dishwashers
Weapons 
Fireworks, powder, and other explosive or potentially dangerous materials
Flammable materials (storing or possessing gasoline or any flammable liquids, including gasoline-powered machines, gas or charcoal grills, and other combustibles or explosive chemicals, oil lamps, oil warmers, etc.)
Wireless routers
Irons (unless there is an auto-shutoff feature)
Hover boards
Space heaters (unless they are issued by the University)
Air conditioners (unless they are issued by the University)

Exception:

Standing units issued by the University are permitted
Standing units provided by students living in the Village Apartments are permitted Apr. 1 – Oct. 31 

Drugs and drug paraphernalia (i.e. hookahs, pipes, grinders, rolling papers, smoking devices, etc.)
Bulk alcohol containers (i.e. kegs, logs, beer balls, etc.)
Binge drinking paraphernalia
Displaying alcohol-related materials such as signs in common areas or within public view.
Alcohol, including empty containers (unless 21 years of age or older)

NOTE: Quantity cannot exceed per person limits
Any permitted electronic cord, device, light or appliance must be UL approved. Residential Life, Aramark Facilities, and Public Safety reserve the right to check frayed or broken cords to ensure students safety. During break periods, it is strongly suggested all appliances not provided by the University be unplugged. The Office of Residential Life reserves the right to make changes to this list through the year to ensure student health and safety.    
Prohibited items and other health and safety hazards may be removed from students' living spaces by Residential Life team members or Public Safety officers. Items that are removed will be stored, destroyed, or discarded, as appropriate. A notice will be left any items are removed with instructions on how to claim any eligible items. Eligible items not claimed by May 31 will be discarded.   
Are you looking to bring a fridge, freezer, and a microwave? We have partnered with Microfridge and they offer rentals of their combo solution, where you get all in one. Learn more.
Other Information
Shortly after you receive your housing assignment, you will receive your mailbox number.  Please note that campus Mail Services won't accept any packages/mail before the semester begins and all packages must weigh less than 35 pounds.
Please include the mailbox number on all mail sent to campus, and for safety reasons, do not include your ID number or e-mail on the front of the mail piece.
Your campus mailing address is:
Your first and last name
Your University mailbox number
200 Bloomfield Ave.
West Hartford, CT 06117 
Packages for off-campus students will not be accepted through Mail Services. If you live off-campus, please have mail sent directly to your specific residential address.
Mail Services Hours of Operations for Opening Weekend:
Thursday, Aug. 24 - Friday, Aug. 25: 9 a.m. - 4 p.m.
Saturday, Aug. 26 - Sunday, Aug. 26: 10 a.m. - 2 p.m.
All residential students are required to have a meal plan. Students can make changes to their meal plan at the ID Office on campus. Check http://hartford.campusdish.com for more information on meal plans and dining at the University of Hartford.
Once you arrive on campus, you will be integrated into our campus community and expected to abide by all campus policies. Take some time to review The Source, our student handbook, and take note of just a few of the more common policies we get questions on:
Alcohol Policy
The University of Hartford abides by Connecticut state law and local ordinances pertaining to the consumption, possession, sale and distribution of alcoholic beverages. Students who consume alcohol MUST be 21 years old.   
Garbage Removal
Place all trash and recyclables in the appropriate containers. Dumpsters are located outside all complexes and residential areas for students to utilize. 
Pets
Only fish are allowed and the maximum size for an aquarium is 20 gallons. 
No Air-Conditioning Units
All of the complexes (A – F complexes) and Hawk Hall are air conditioned. If a student is not living in an air-conditioned residence hall and needs air conditioning due to a medical condition, they should contact the Dean of Students Office.  
Smoking
There is no smoking permitted in any University of Hartford Building.
Are you a new UHart student in need of a Hawk student ID card? Follow the instructions below to create a student ID.  
Upload a photo of your driver's license or passport
Take a selfie photo or use an existing photo
Edit photo according to options given
Receive confirmation email
For questions regarding the photo upload process please contact IDOffice@hartford.edu.
Moving Service
Storage Scholars is the preferred moving, storage & shipping partner of the University of Hartford.
How Ship to School Works:
We Ship You Empty Boxes: Storage Scholars sends a bundle of empty boxes along with tape and prepaid return shipping labels to your home.
You Pack & Ship Back: You pack your items in the boxes, seal them up, and ship them back over to Storage Scholars over the summer months.
We Receive & Deliver: Our team receives those packages, stores them, and delivers them. Your items will be ready and waiting in your assigned room when you arrive on campus.