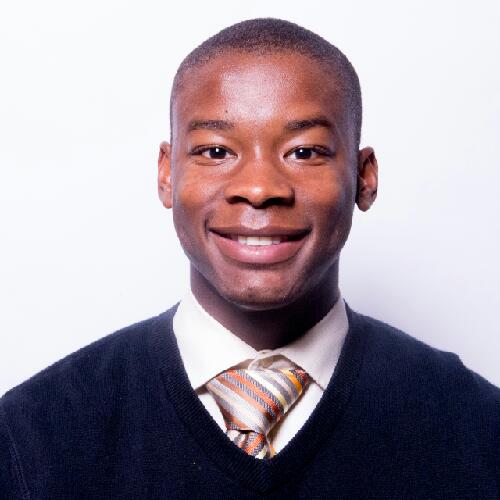 Months before Jairus Baker graduated with a bachelor's degree in economics and finance from the University of Hartford's Barney School of Business in 2017, he got a job offer with Travelers Insurance, where he is still working today.
He currently works as a process engineer, where he assesses and optimizes processes within the claim division using lean principles. The Barney School helped Baker prepare for this job through courses in operations management. 
My experience at UHart was phenomenal! I have an undying appreciation for all the ways I grew and developed at this institution. The professors are very intelligent and well qualified with real-world experience, and are always available to lend a helping hand.
Jairus Baker '17, Bachelor of Science in Economics and Finance
Baker was also very involved in student groups—he was on the men's tennis team and was a residential assistant.
"The academic and social groups are numerous and diverse. Attending UHart was my first time living somewhere outside the DC metro area and the transition was very comfortable and organic," Baker says. 
He is now returning to campus to provide prospective students advice on their college careers.
"Figure out what you like to do and/or what you're good at, and get even better at it! Spend some time strengthening your weak spots. No matter what you choose to study or do, if you're really good at it—and work hard and stay dedicated—someone will always recognize your value and reward you accordingly," Baker says.