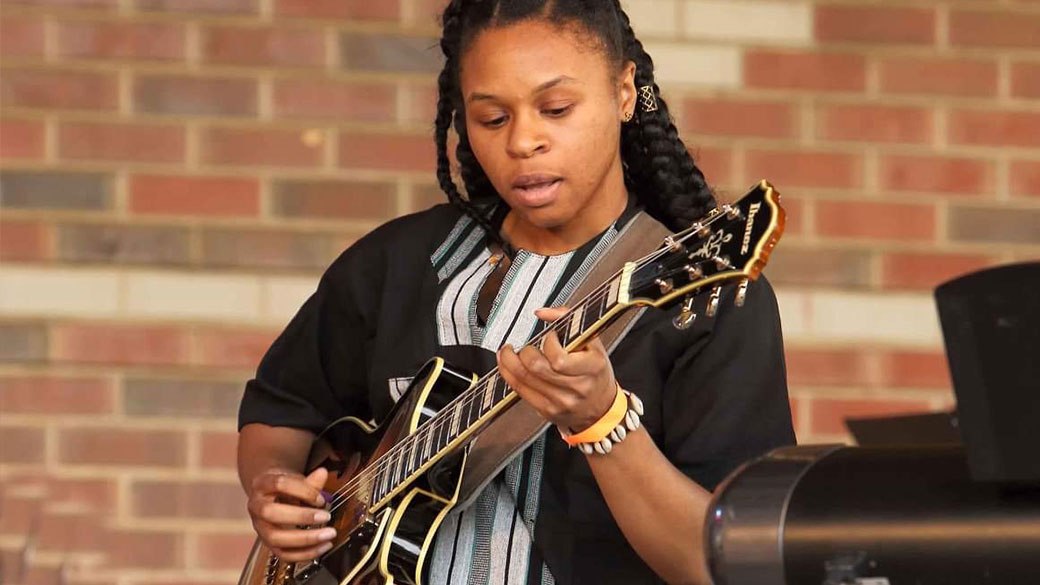 CETA senior receives multiple job opportunities prior to graduation to work within aerospace industry.
Reagan Johnson '20, an acoustical engineering and music major, is entering her last semester at UHart with multiple job offers already. Johnson has the opportunity to work with top engineering companies including Northrop Grumman, Pratt & Whitney, and Sikorsky. 
Johnson was offered a full jazz guitar scholarship upon entering UHart. After starting her first year, she was introduced to the College of Engineering, Technology, and Architecture (CETA)'s acoustics program in which she ultimately transferred into. She is an active musician and performer and has had the opportunity to share the stage with renown bassist Nat Reeves during his winter jazz brunch, and even performed for Pat Martino.
Johnson has been able to tie her love for music and performance with her love for aerospace engineering. She is currently participating in Pratt & Whitney's University mentoring program and has learned to combine her interests in music and engineering towards a professional career path. She has participated in various research projects with UHart's Mechanical Engineering Department, worked as an acoustic consultant for a local recreational center, and has played an active role in CETA clubs including the Society of Women Engineers (SWE) and National Society of Black Engineers (NSBE).