#UHartInspires: Biology and Chemistry Departments Donate Boxes of PPE.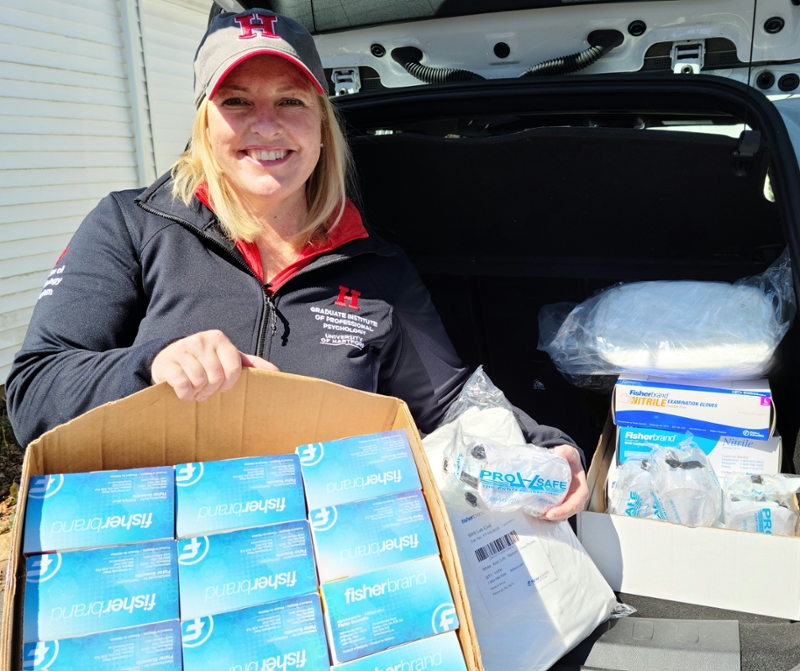 Kelly Weber, associate director of UHart's Graduate Institute of Professional Psychology and assistant professor of psychology, dropped off a trunk load of coveted PPE (Personal Protective Equipment) to Hartford Hospital on Thursday, March 26. The gloves, eye protection, and more were made available thanks to Associate Professor Eric Mahan in the Chemistry department and Jon Larsen, Biology lab supervisor in the College of Arts and Science.
Thank you for caring and helping our community.
Send your COVID-19 "Hawks Helping" stories and/or photos to unity@hartford.edu