#UHartInspires: Health Services Loans Portable Thermometers to Hartford Healthcare.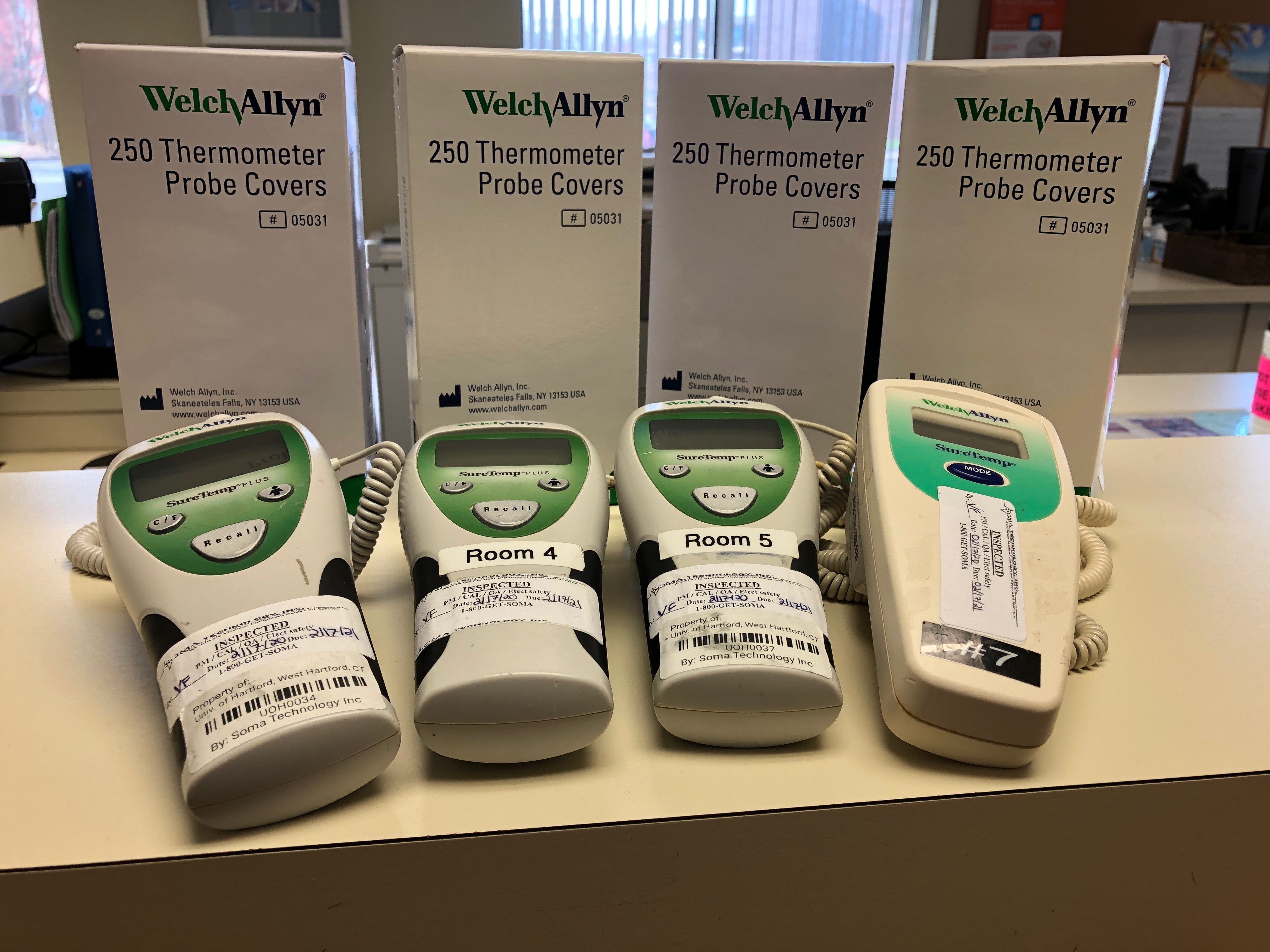 University Health Services has loaned portable thermometers to Hartford Healthcare until the University starts classes again. Healthcare systems in the state continue to seek donations of needed items such as thermometers as well as PPE (personal protection equipment) as the state enters what is believed to be the "peak period" for COVID-19 cases in the state.
Thank you Health Services Director Amy Wisniewski and Health Services for helping to prepare our local healthcare system to care for patients.
" Hawks Helping" is an opportunity for University faculty, staff, and students to share how they are taking care of themselves and their families or helping and supporting others during the  COVID-19 pandemic. Send your "Hawks Helping" stories and/or photos to unity@hartford.edu