ENHP's Dan DeMaio Re-Elected to Board of World's Largest Radiologic Science Association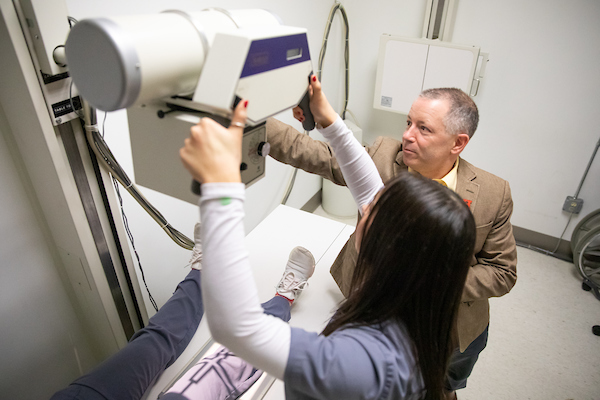 The world's largest radiologic science association re-elected Daniel DeMaio, MEd, R.T.(R)(CT), to serve on its Board of Directors. DeMaio was installed as Vice Speaker of the House for the 2020-2021 term at the virtual special meeting of the American Society of Radiologic Technologists in June.
This is DeMaio's second term as vice speaker. He was previously chairman of the ASRT Commission, Education Chapter chairman and delegate. In addition, he has served on the board of the Connecticut Society of Radiologic Technologists. DeMaio is associate professor of radiography and radiologic technology program director at the University of Hartford.
ASRT represents the health care professionals who perform medical imaging procedures or plan and deliver radiation therapy. With more than 153,000 members, its mission is to advance and elevate the medical imaging and radiation therapy profession and to enhance the quality and safety of patient care. 
"I'm committed to serving the members of the Society and ensuring their voices are heard," DeMaio said. "I'm excited to have a chance to lead and help shape the policy of this important organization."