Kaitlyn Keeler '21 Named Recipient of John G. Lee Award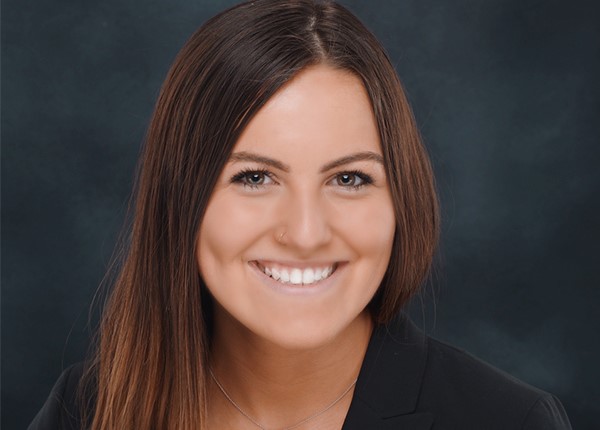 Kaitlyn Keeler '21, a senior in the Barney School of Business, is the 2021 recipient of the John G. Lee Award.
The award is given annually to an exemplary graduating senior based on academic excellence, community service, and a permanent (home) address in one of 30 designated towns in Greater Hartford.
Despite a busy schedule spent balancing a three-year accelerated track in the Barney School's finance program, an internship, and a part-time job, Keeler '21 says she has always valued the importance of giving back to the community.

Maintaining a 4.0 GPA, she is a member of the University of Hartford Honors Program.  Her academic performance has been recognized with a variety of scholarships, including the Michael Miller Scholarship, the FIRM Scholarship, a Corporate Risk Solutions Scholarship, and an R.C. Knox/People's United Insurance Center Scholarship. Additionally, she was recognized as a University of Hartford "success story" in the summer of 2020.

Also, in the summer of 2020, working in the Finance Internship Program with Aetna/CVS Health, she was among the first class of entirely virtual interns due to the COVID-19 pandemic.

Keeler attributes her academic success to a holistic approach to learning. Besides finance and business, she is passionate about the humanities, as demonstrated by her coursework in gender studies, writing, international studies, and politics. She has earned several writing awards, including first place in the 2020 Doyle Prize for Best Critical Essay for her essay titled "Seeking Sanctuary" about the benefits of immigrant sanctuary cities in the United States. She was also awarded second place in the 2020 Doyle Prize for Best Personal Essay for a piece titled "The World Through a Filter," an essay regarding the effects of social media on female body image and self-confidence.
As a member of the Barney Leadership Council, she has participated in fundraising events with community groups such as Junior Achievement, community cleanups, and partnerships with organizations such as Foodshare.

Keeler intends to continue refining her skills as a strong finance leader through Aetna's Finance Leadership Development Program starting in June.