"Force Fields" Nomad MFA Thesis Exhibition Opening Reception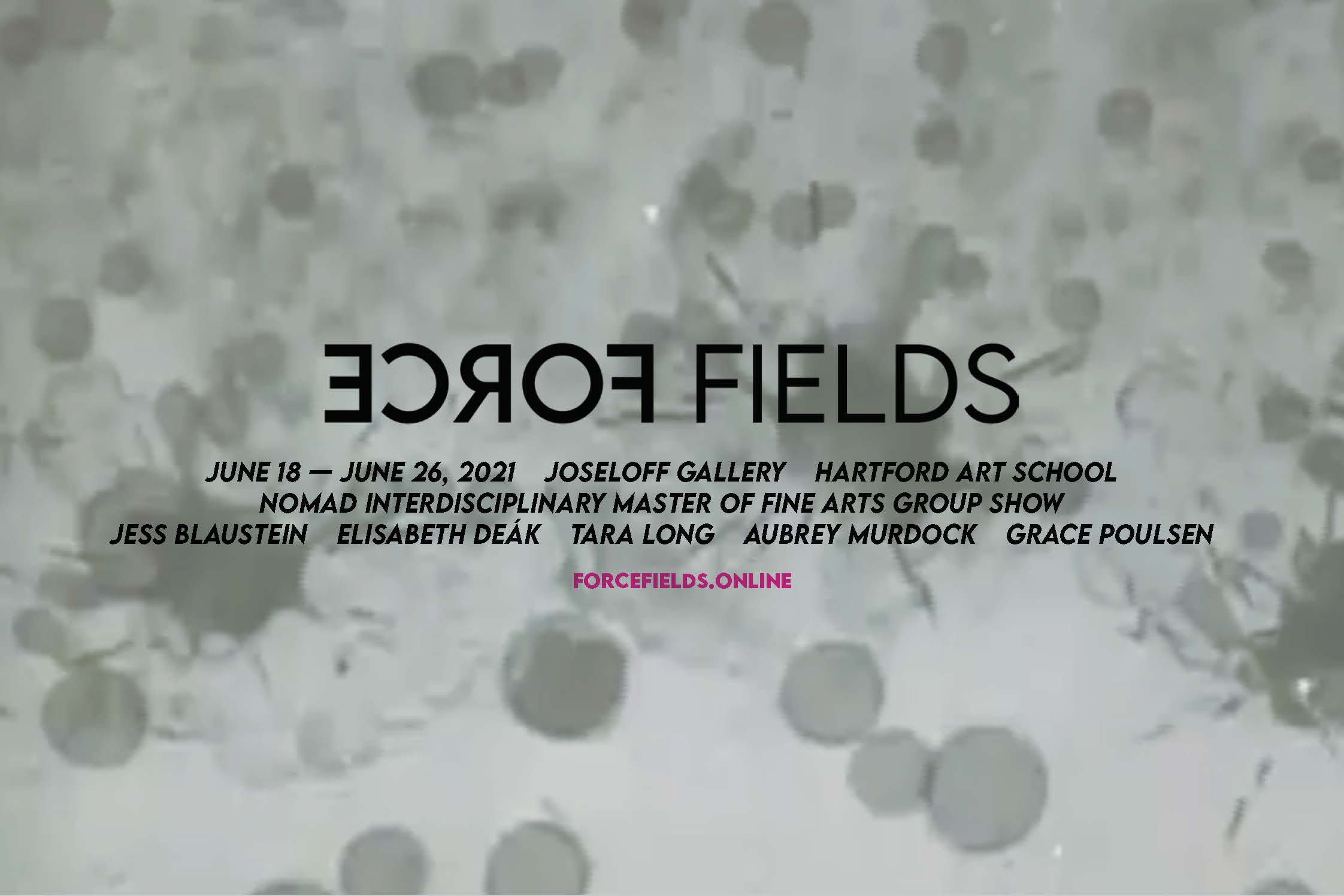 We are delighted to invite the University community to an in-person exhibition opening this Friday, June 18 from 4 p.m.-6 p.m.
'Force Fields' is an exhibition of work by the 2021 graduating class of the Nomad Interdisciplinary Master in Fine Art at the Hartford Art School. Each artist's work is a leap into intricate tangles and multiple scales, and a response to intense shifts caused by compounding crises. 
Artists Jess Blaustein, Elisabeth Deák, Tara Long, Aubrey Murdock, and Grace Poulsen invite you to celebrate 'Force Fields' at the Joseloff Gallery this Friday night, June 18, 2021 from 4 p.m.-6 p.m. You can also visit our website at forcefields.online, where you will find a virtual tour, programming updates and more information on each of the artists.
The exhibition will be open from 1 p.m.-5 p.m. daily from June 18-26 at the Joseloff Gallery.