Student Program Application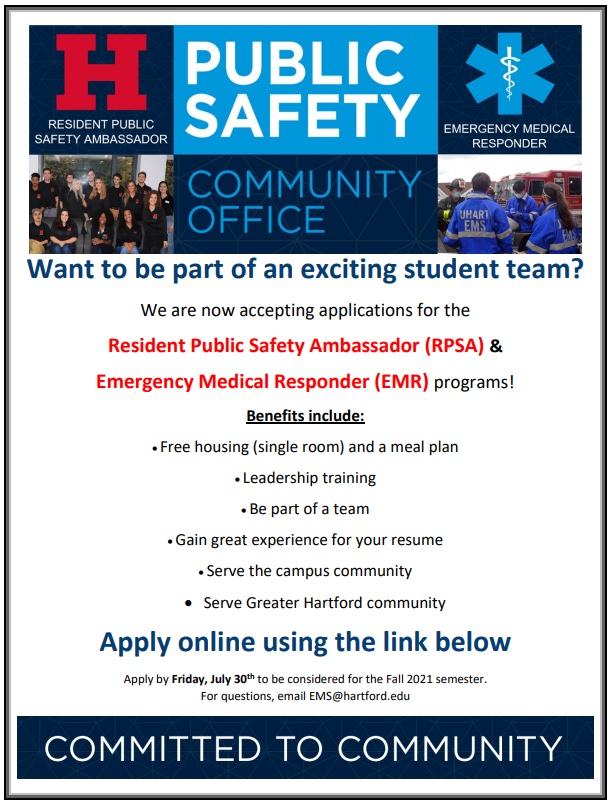 The application for Fall 2021 Resident Public Safety Ambassador (RPSA) and Emergency Medical Responder (EMR) is open now! Don't miss this chance to support your campus community and reap the benefits of the position in return.
This is a student program application for students who want to or are currently residing on campus. Any current student who is interested or would like housing as a benefit can apply.
For question, email EMS@hartford.edu