Four-Part Series Presented by UHart's Presidents' College and the Office of Diversity and Community Engagement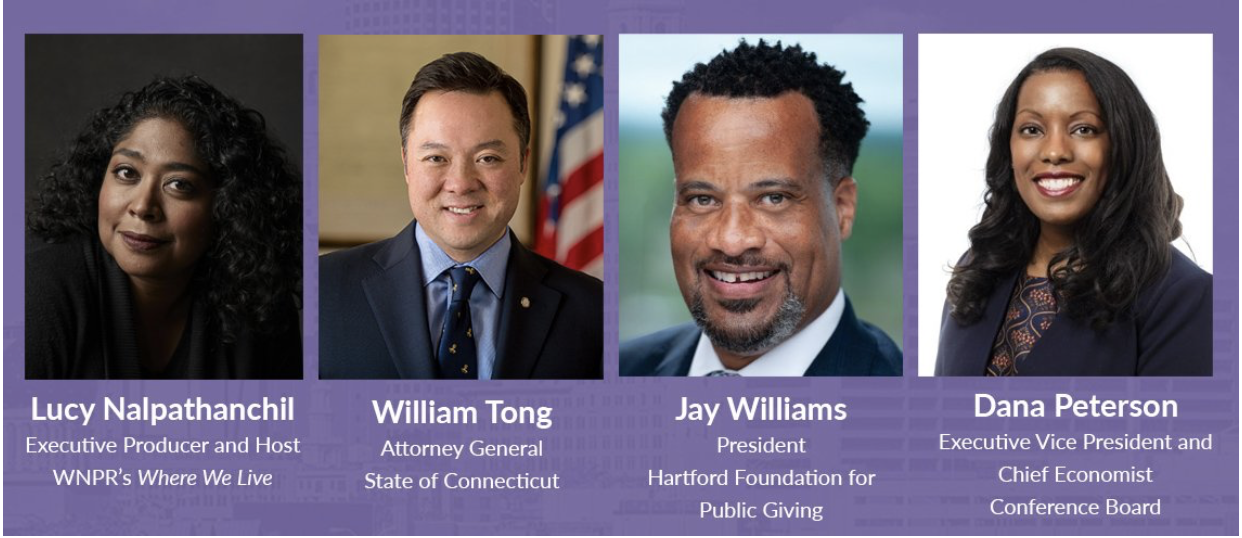 A four-part series presented by University of Hartford's Presidents' College and the Office of Diversity and Community Engagement, The Third Age Initiative™ a program of Leadership Greater Hartford, and The Connecticut Mirror.
SERIES OVERVIEW
George Orwell reminded us that it is a constant struggle to see what is right in front of our noses. In Connecticut that is racial and economic segregation. This special series will examine how segregation hurts people of color—depriving them of personal dignity, economic opportunity, and access to healthcare and safety—yet also disadvantages the state as a whole.
Over four sessions, panels of informed experts will examine the racism that surrounds us, in housing, schools, and the structure of our government. Join us to learn more about the disparities that exist in our state, and what you can do about them. We will talk about initiatives enacted in other states and proposed here in Connecticut, so that all participants have the opportunity to join the effort to reduce these disparities where they live.
SERIES INFORMATION 
Dates:
Wednesday, Sept. 22
Wednesday, Oct. 20
Wednesday, Nov. 10
Wednesday, Dec. 8
Admission: Registration is required 
Location: Session 1 will be held virtually only; Sessions II-IV held in person at Wilde Auditorium, University of Hartford (and also offered virtually)
Program: 7 p.m.-8:15 p.m.
Session One: A House Divided
This session defines and examines racism–how it alienates, isolates, and otherwise keeps people of color from reaching their potential and being welcomed into the other Connecticut. It also will take a close look at how racism negatively affects our economy.
PANELIST:
Dana Peterson
William Tong
Dana Peterson
For more detailed information and to register: https://www.hartford.edu/about/diversity-inclusion/unity-events/community-conversation.aspx