'Contemporary Protest' and 'Songs of Protest' with the Presidents' College and Hillyer College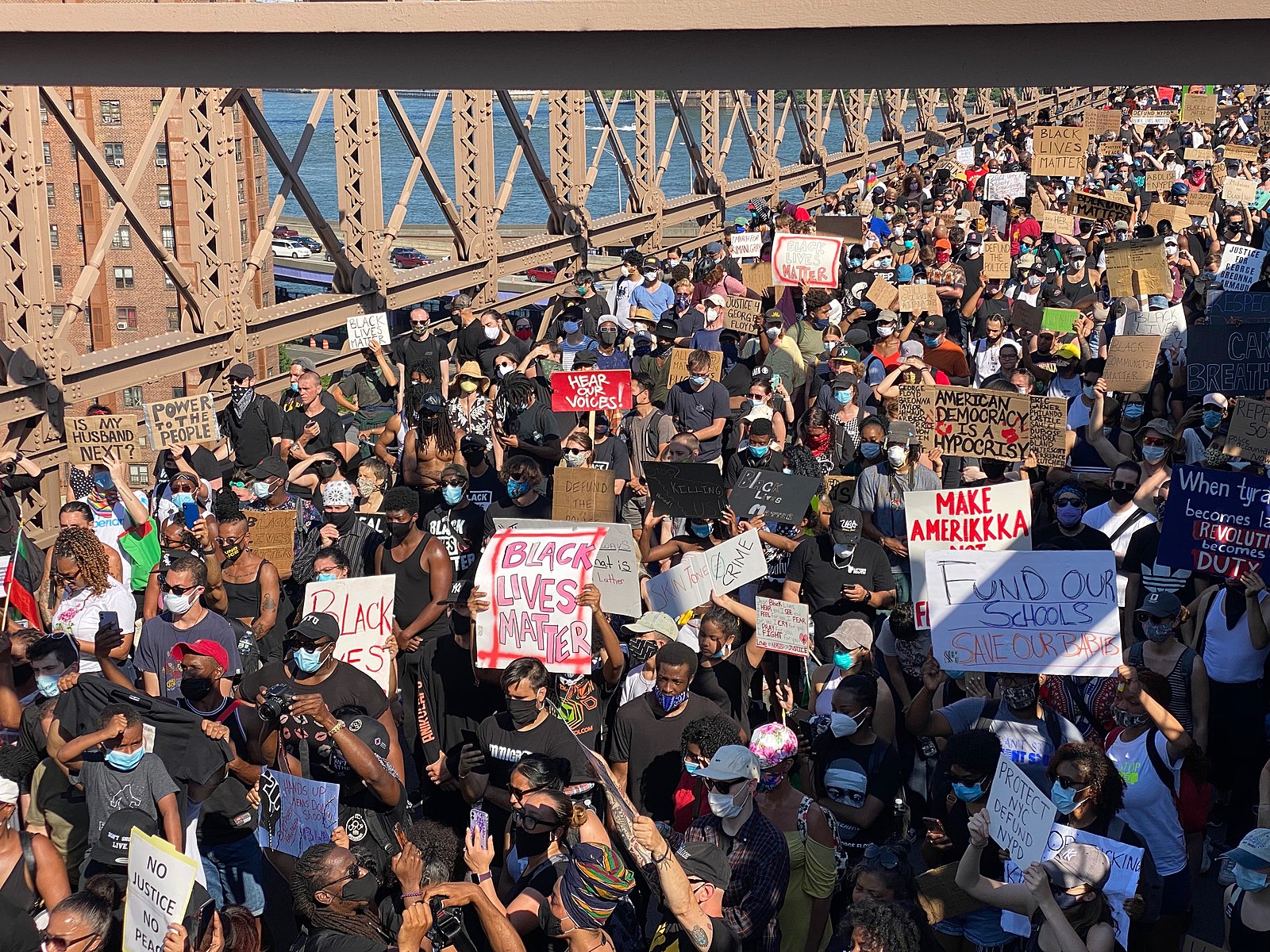 The Presidents' College and Hillyer College invite the UHart community to join us for presentations on "Contemporary Protest" and "Songs of Protest" in early Oct. in the Shaw Center.  While these two sessions make up Parts II and III of the for-pay Presidents' College course, Protest:  A History in Three Parts, we are happy to make them available for free to faculty, staff and students. Please see details below.
Whether you will be attending yourself, offering extra credit to students in classes that explore related themes or would like your entire class to attend, please RSVP to mtroy@hartford.edu, so we can estimate seating; the University is asking that we seat students and Presidents' College community members in distinct sections of the room as a safety protocol. 
For the full course description and the Presidents' College Fall 2021 Program, please click here.
Part II: Contemporary Protest/Black Lives Matter 
MARKEYSHA DAVIS 
Thursday, Oct. 7, 3:30 p.m.-5 p.m., Shaw Center, Hillyer Hall 
We live in a time of ever-increasing racial justice protests. Join scholar-activist, Dr. Markeysha Davis, to broaden your knowledge of the Black Lives Matter movement and to better understand how this contemporary movement has built on anti-racist struggle of the past 60 years. Drawing on a bounty of sources – from song lyrics, poems, and historical documentation – Dr. Davis will illuminate the perspective of current-day activists, artists and observers.  
DR. MARKEYSHA DAVIS is Assistant Professor of Literature and Africana Studies in Hillyer College's Social Sciences Department and the Director of the Africana Studies minor program in the College of Arts and Sciences at the University of Hartford.  
Part III: Songs of Protest 
BREAD AND ROSES:  RUTH GOLDBAUM, GAIL CORMIER, RUTH HOWELL  
CARLOS HERNANDEZ CHAVEZ
Thursday Oct. 14, 3:30 p.m. – 5 p.m., Shaw Center, Hillyer Hall 
"Get up, Stand Up," "We Shall Not be Moved," "Solidarity Forever,"  "El Pueblo Unido," "The Internationale." These iconic songs of protest have historically galvanized people fighting for their rights. As the Wobblies, a "singing union" for the Industrial Workers of the World, declared in the early 20th century: "Beware of a movement that sings! / ...Whenever and wherever the oppressed challenge the old order, songs are on their lips." Indeed, many songs have outlived the original movement they were written for and have been reinvented many times to highlight struggles and hopes for a better world. In this session, we will share songs, both old and new, whose messages remain relevant eighty years after they were written. 
RUTH GOLDBAUM, GAIL CORMIER AND RUTH HOWELL are "Bread and Roses," a group of CT women who have sung at countless rallies and picket lines for the past 40 years. They take their name from the Bread and Roses textile workers strike of 1912 where the iconic banner "We want bread, but roses, too" was first used. Musician CARLOS HERNANDEZ CHAVEZ will team up with Bread and Roses for this special program.