Apply to the LEAD Program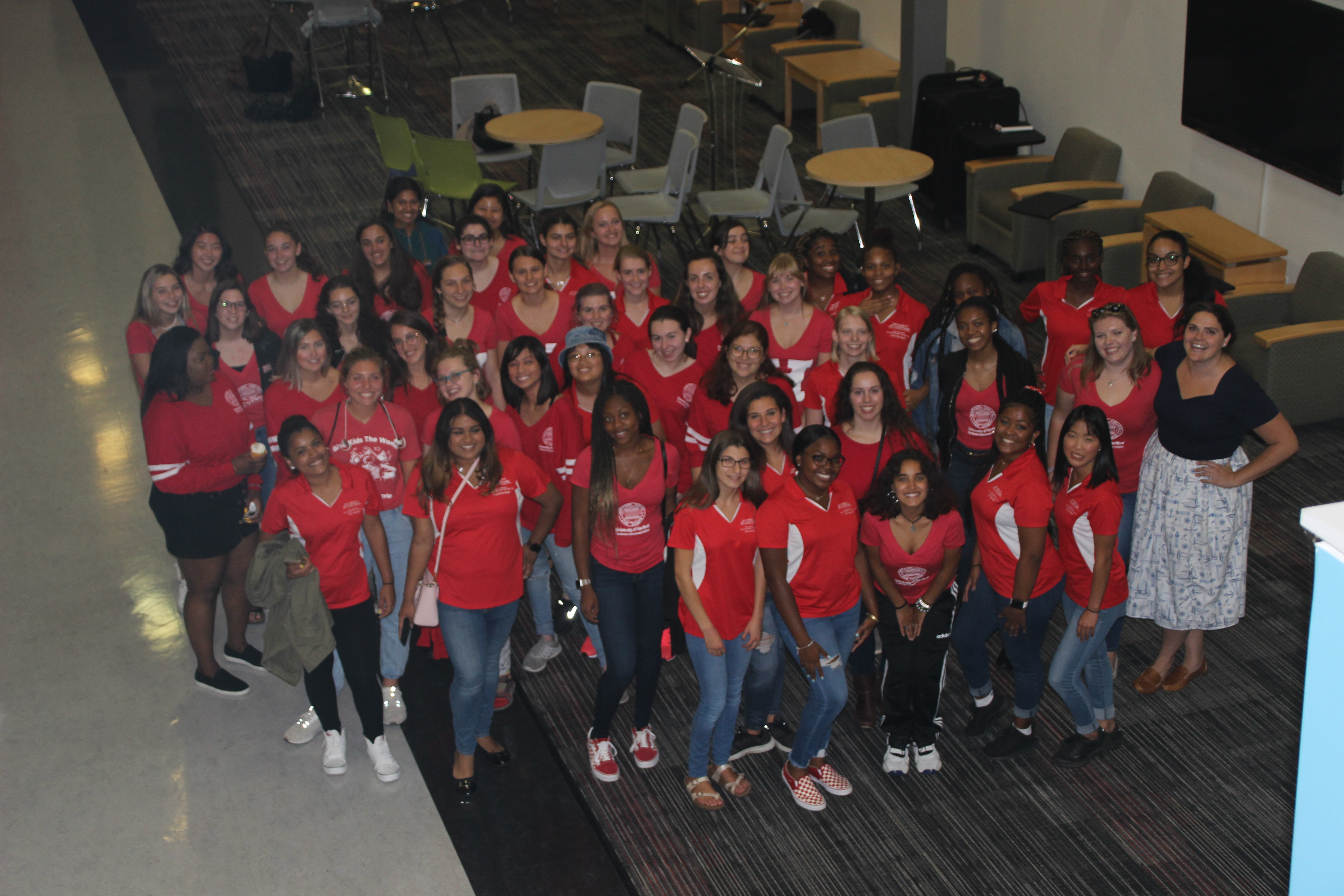 The Women's Advancement Initiative's LEAD (Leadership Education and Development) program, is a leadership development and career readiness training program for undergraduate female students at the University of Hartford. The organization is currently accepting applications to fill open spots in the junior (Class of 2023) and sophomore (Class of 2024) cohorts. Spots are limited in each cohort. As this program is highly selective, it is important that selected students acknowledge the tremendous opportunity offered to them and agree to fully engage by committing to attending all bi-weekly, one-hour LEAD sessions and attending at least four Women's Advancement sponsored events each year. If all requirements are met, students who are given this opportunity are guaranteed a spot to participate in the next year of the LEAD program.

LEAD members:

• participate in an inclusive, supportive, and empowering community;
• interact with University and community leaders, professional women, faculty, staff, upper-class students, and alumnae;
• take part in leadership development training;
• attend social programs and events;
• cultivate mentoring and/or job shadowing relationships with professional community women;
• gain personal, professional, and practical life skills(including but not limited to public speaking, networking, interviewing, resume writing, mentoring, interpersonal communication skills, leadership skills, etc.); 
• are eligible for scholarships to attend leadership and/or professional conferences; and
• obtain tools and techniques you can use as you navigate college and life's challenges/opportunities.
If you are a student who is ready to further develop your leadership skills or a student who is eager to see what leadership development is all about, we invite you to continue to the next page to apply!

The deadline to complete this application is Friday, Feb. 18, 2022 at 11:59 p.m.