Ceramics Sale in the GSU Lobby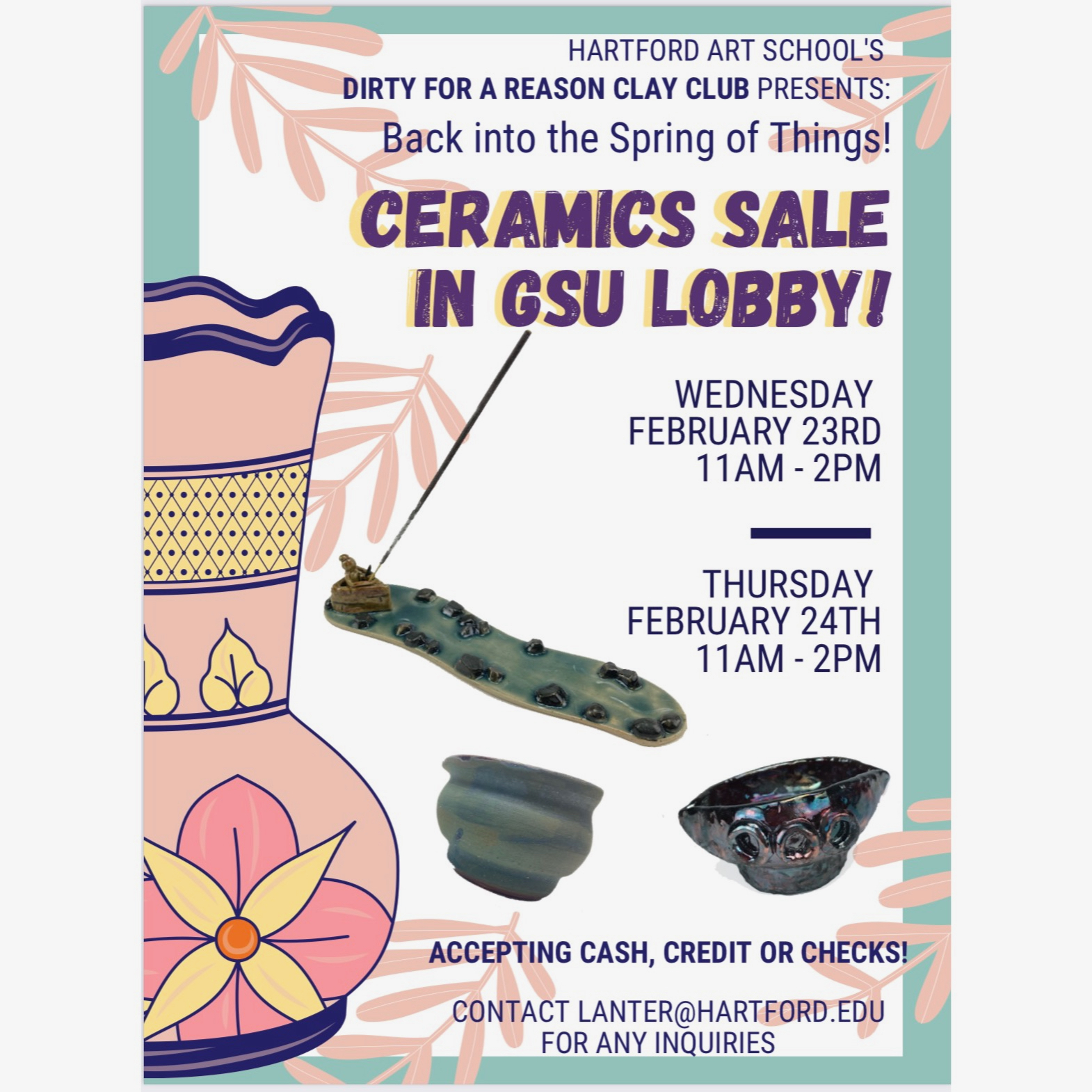 Get back into the spring of things with one of a kind, handmade ceramics by students & faculty available for purchase in the GSU lobby this Wednesday and Thursday from 11 p.m.-2 p.m. Proceeds benefit students, travel to the Ceramics Conference and the visiting artist program. Both cash and check are accepted. 
Dates/times of sales in GSU:
Wed, Feb 23 from 11 a.m.-2 p.m.
Thursday, Feb 24 from 11 a.m.-2 p.m.