Mobile App Development Workshop: Swift With Jared Kozar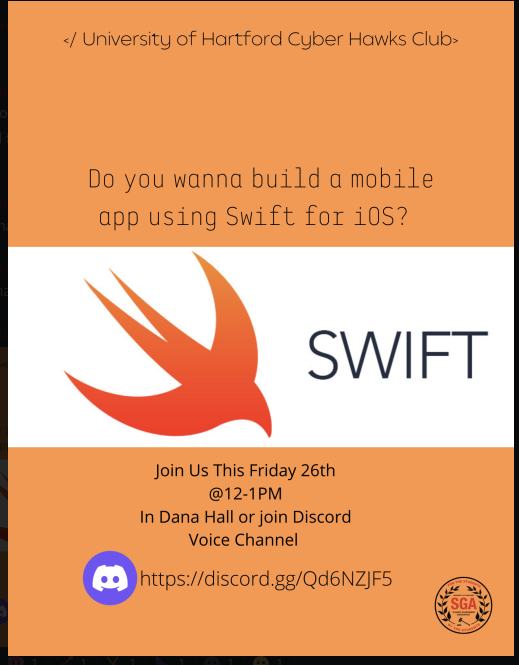 Learn how to build mobile apps with Swift. This event will cover the basics on how to build apps for IOS using Swift. The workshop will include information such as arrays, sets, and tuples, and user interface tools many mobile apps use, including table and collection views, navigation bars, and more. This event will be held Feb. 25 noon-1 p.m. Dana 318.
If there any questions regarding the event, feel free to email: shsingh@hartford.edu.