Sounds of the Silk Road Concert March 22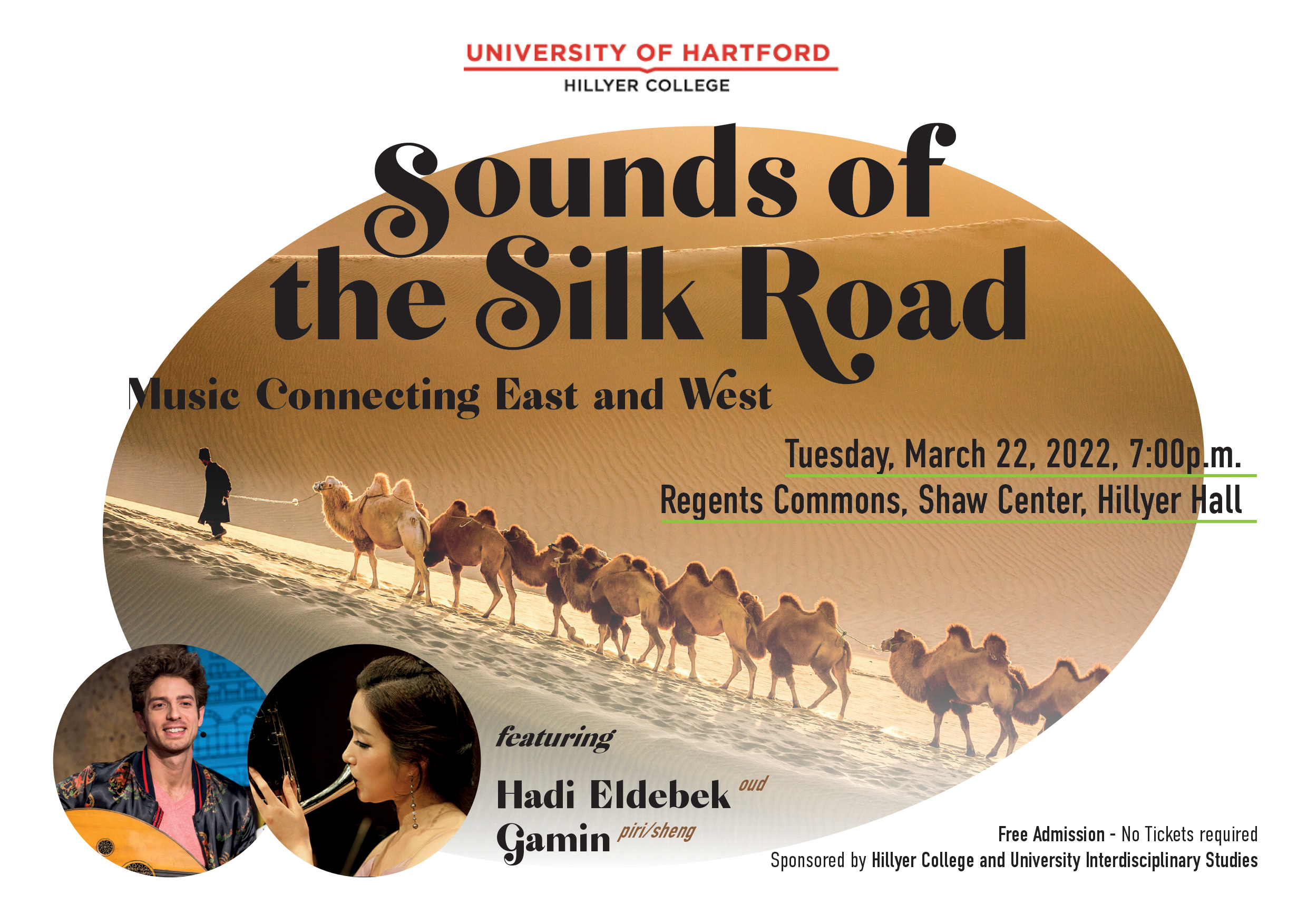 Join Hillyer College and University Interdisciplinary Studies for the "Sounds of the Silk Road," a free concert in the Shaw Center on Tuesday, March 22, at 7 p.m. Performers Hadi Eldebek and Gamin will present the echoes of 2,000 years of music-making that has resonated among the people and adventures of the Silk Road—the historic trade route between the Mediterranean and China and Korea. 
Hadi Eldebek is a Lebanese oud player (the Arabic ancestor of the lute) and cultural entrepreneur based in New York City who has worked extensively with Yo-Yo Ma and the Silkroad Ensemble. His TED talk, discussing the importance of funding the arts and artists, went viral with over 1.25 million views. 
Gamin is a Korean born New York City- based multi-instrumentalist specializing in traditional Korean and Chinese wind instruments, sheng (mouth organ) and piri (bamboo double-reed oboe). She tours the world performing both traditional Korean music and cross-disciplinary collaborations and has performed with Yo-Yo Ma and the Silkroad Ensemble in Seoul.
The Silkroad Ensemble recently received a National Endowment for the Arts project grant award and Gamin and Hadi Eldebek were both featured in the lecture/performance series.  
This concert is presented in conjunction with the new UIS course, The Silk Road: Music, Art, Culture & Identity.