The Modification of Oneself - for Bass, Vocals, Electronics, and Mixed Media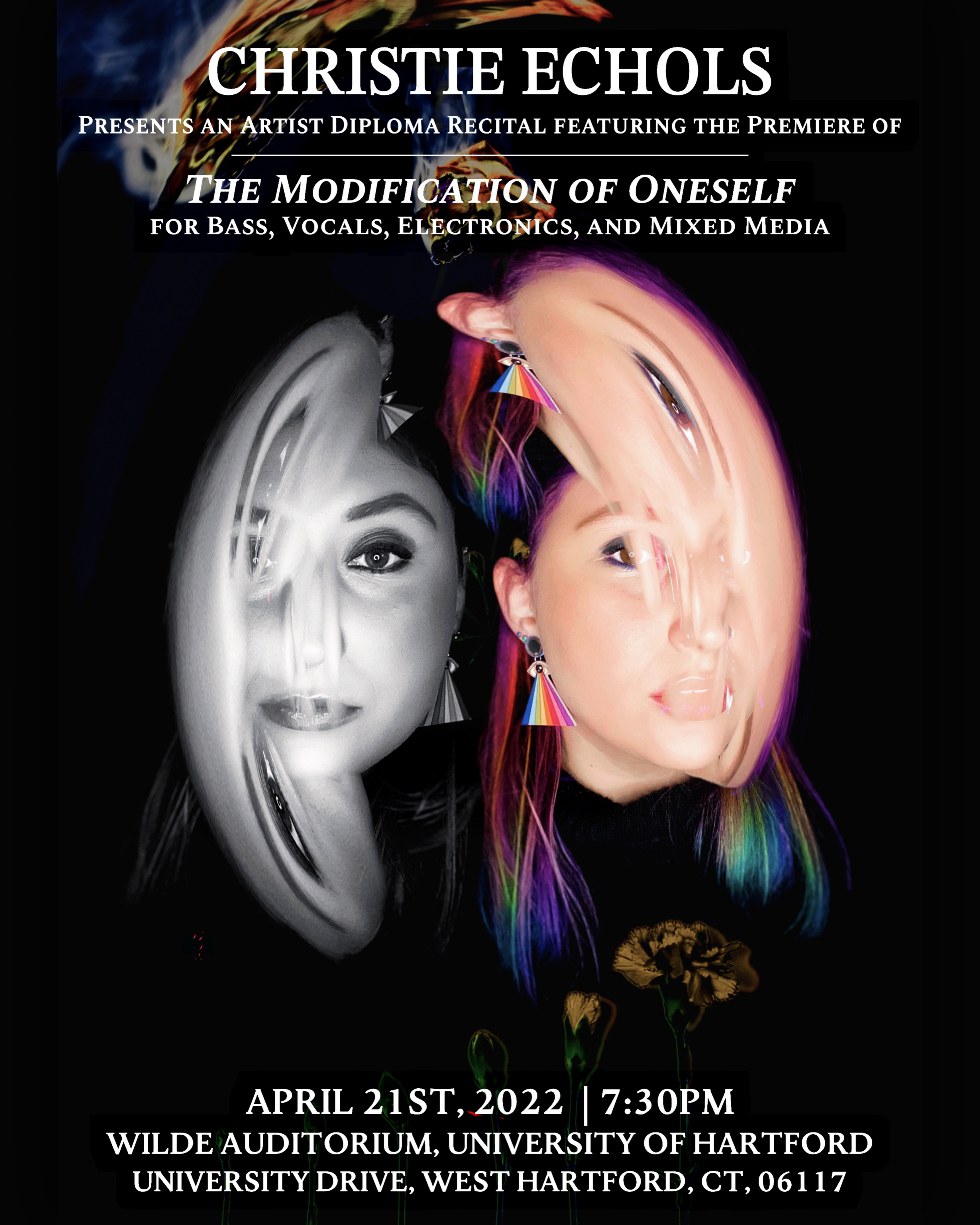 Christie Echols presents, The Modification of Oneself for bass, vocals, electronics, and mixed media is a solo performance in eight parts that analyzes the process of self alteration in individual values, identity, and beliefs. This performance showcases an eclectic mixture of musical styles and performance art. Featuring poems from Luisa Caycedo-Kimura. 
This show will take place Thursday, April 21, at 7:30 p.m. in Wilde Auditorium. 
Additionally, selections of this work will be featured in the 2022 Annual Graduate Regents' Awards and Research/Creativity Symposium at the University of Hartford. 
This recital is in fulfillment for the Artist Diploma in Composition.