CMM315 Sports Journalism at Yard Goats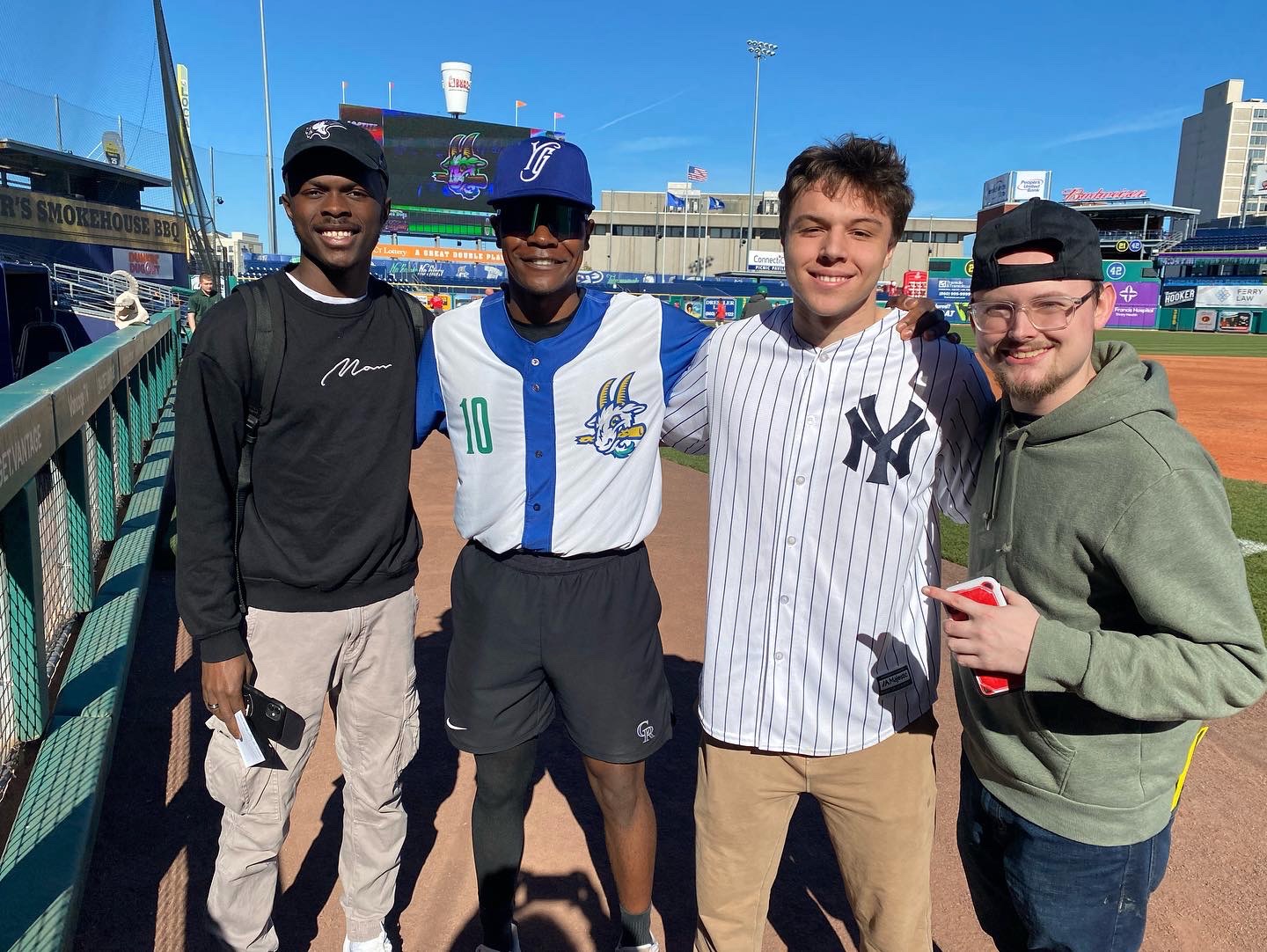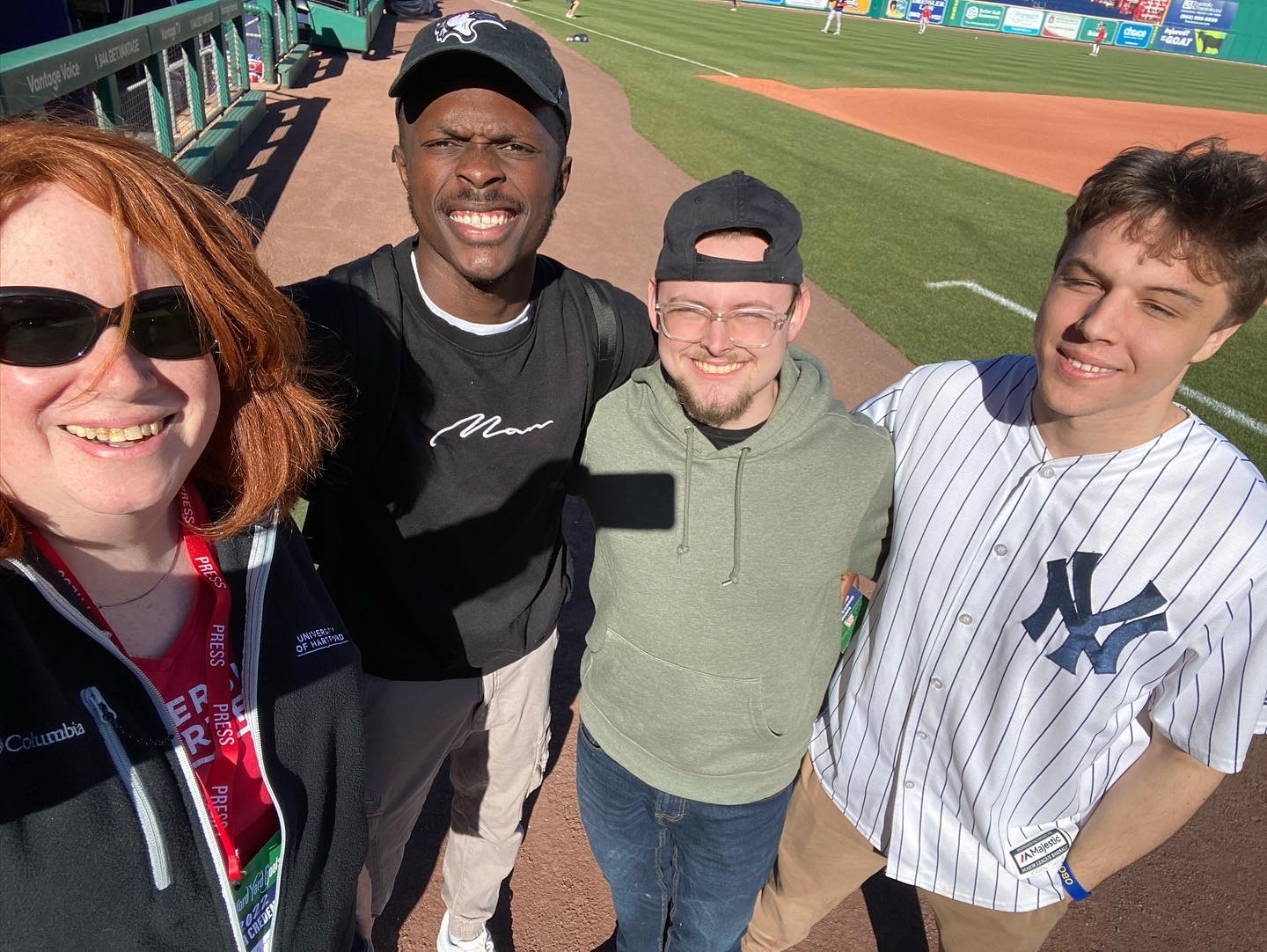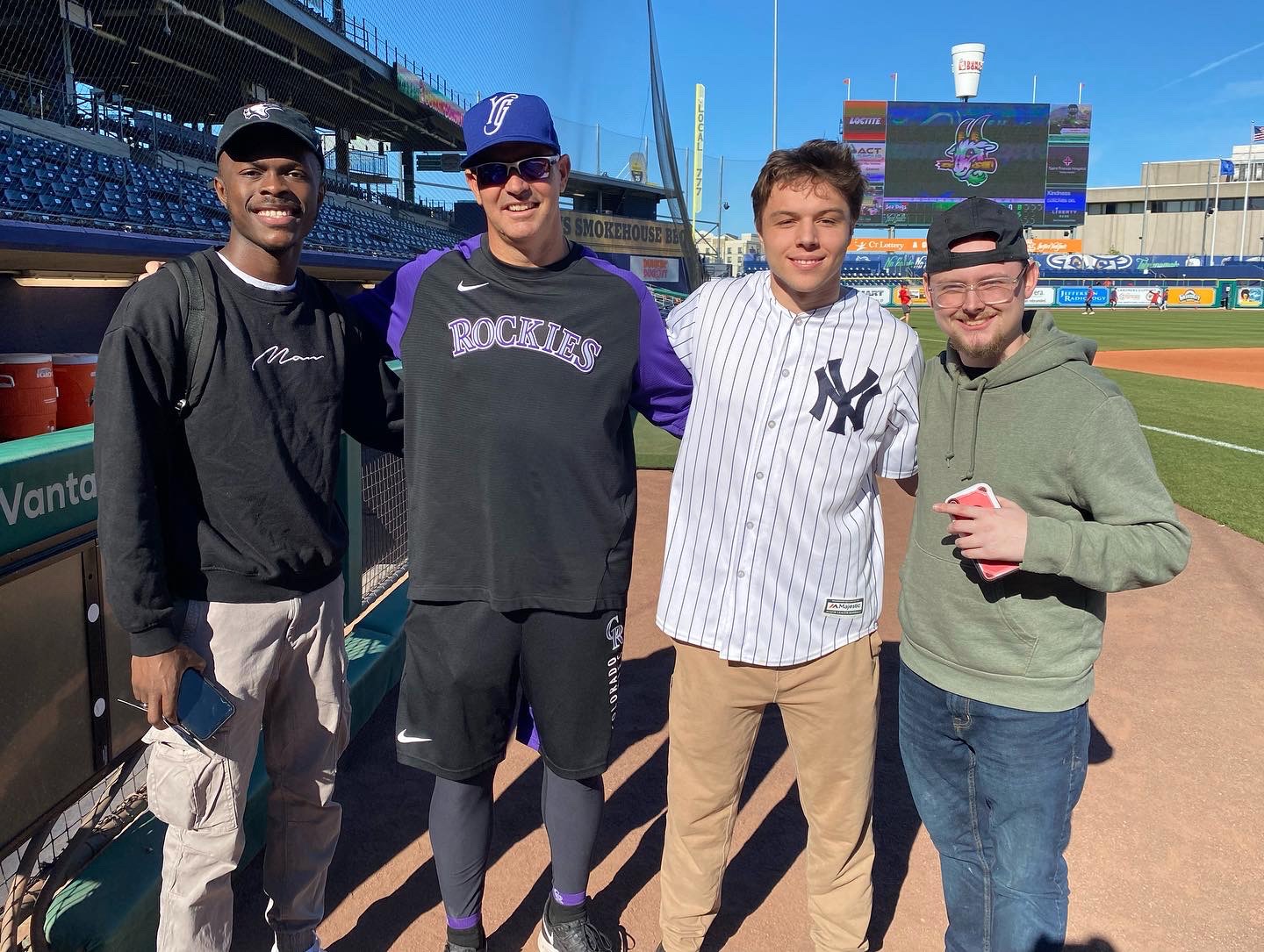 At the end of every spring term, it's a tradition for a select number of students who take CMM315 Sports Journalism to visit Dunkin Donuts Park in Hartford and watch the Yard Goats to celebrate the end of the semester. 
This year, the team's Jeff Dooley invited us onto the field on Tuesday, May 10, to watch batting practice, and then the students had the opportunity to interview a player (Jameson Hannah) and manager Chris Denorfia. As a bonus, baseball legend Clint Hurdle — special assistant to the Colorado Rockies general manager — met the students and posed for a photograph with them. 
Best of all, the students witnessed an 11-4 victory over the Portland Sea Dogs!