Lynne Kelly and Robert Duran Receive Humphrey R. Tonkin Award for Scholarly and/or Artistic Creativity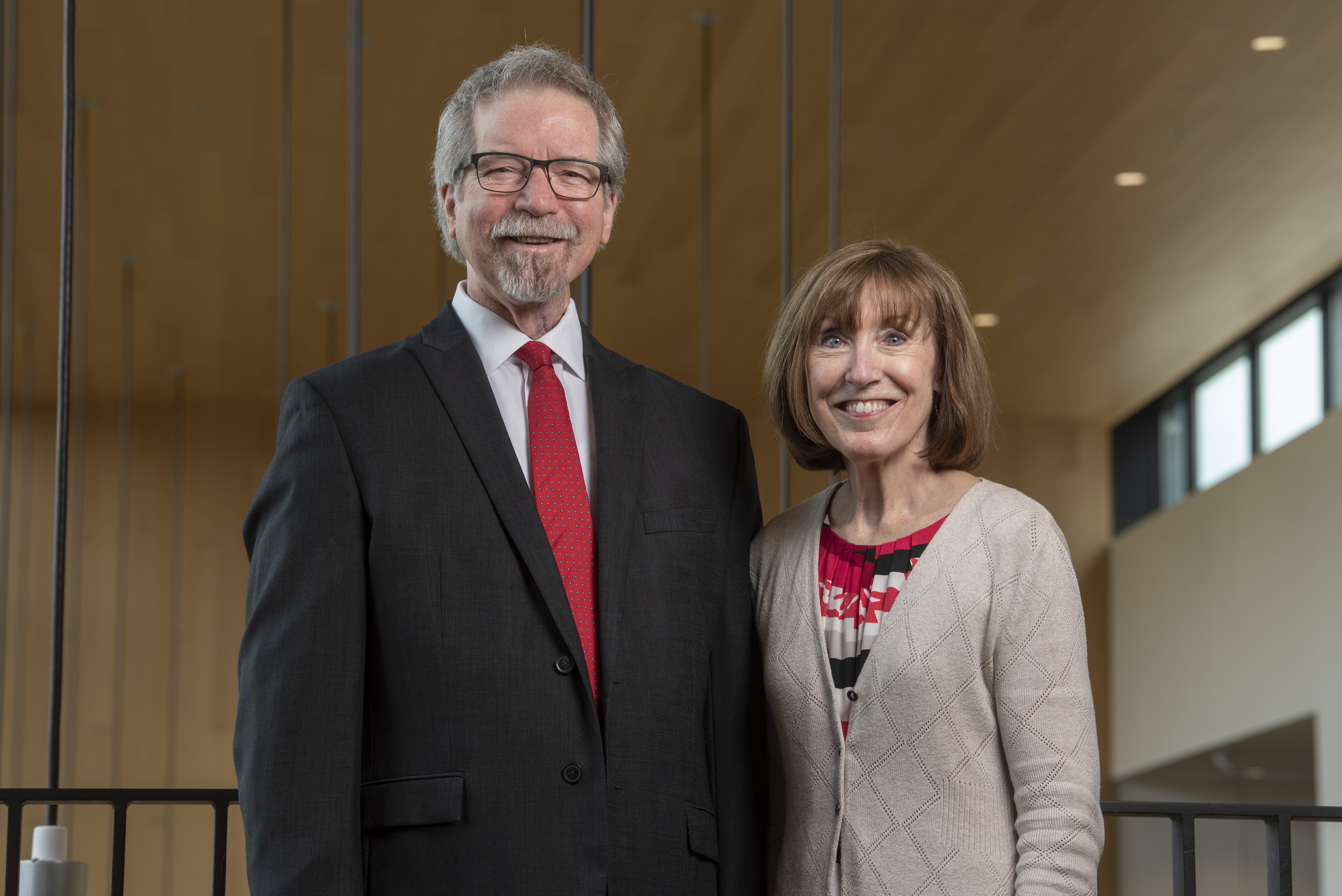 A pair of professors in the School of Communication in the College of Arts and Sciences, Lynne Kelly and Robert Duran, are recipients of the 2022 Humphrey R. Tonkin Award for Scholarly and/or Artistic Creativity. The award is presented to faculty members who have displayed unusual creativity and innovation in pursuit of their scholarship.
Kelly and Duran have collaborated on numerous influential articles, book chapters, and conference papers that have had broad impact on the study of communication. 
Individually, they are distinguished award-winning educators; together, they have accomplished a high level of recognition for their research and continued studies. 
Articles over the past few decades have covered many topics, most prominent among them mobile phones, technology and interpersonal relationships, communication competencies, and shyness. Their work has appeared in some of the top special-interest publications in the country, including Communication Quarterly and Research on Language and Social Interaction. The Encyclopedia of Mobile Phone Behavior is one of the books to which they contributed an important chapter.  
As professors, both are known to involve students in their research as much as possible. Kelly's current work focuses on communication technology and relationships, particularly the impact of cellphone use on personal connections. Her research has been recognized by the Eastern Communication Association, which also selected her as a Distinguished Teaching Fellow. She has also won several previous honors at the University of Hartford, including an Excellence in Teaching award.  
Duran was also recognized with an Excellence in Teaching award, in addition to achieving other acknowledgments from his peers. Earlier in his career at the University of Hartford, he was named one of the Top 100 Published Scholars by the eminent journal Communication Quarterly. His unique and noteworthy areas of research include social communication competence, media portrayals of relational issues, and teacher-student interactions.  
"It is clear that the Kelly-Duran team has demonstrated creativity and excellence in research for many years," says Jack Banks, director of the University of Hartford's School of Communication. "By isolating and developing important concepts, employing and developing novel research methods, and interpreting results and disseminating them to a scholarly audience, they truly deserve the Tonkin Award."