Students Conduct Summer Research for Robot Development and Analysis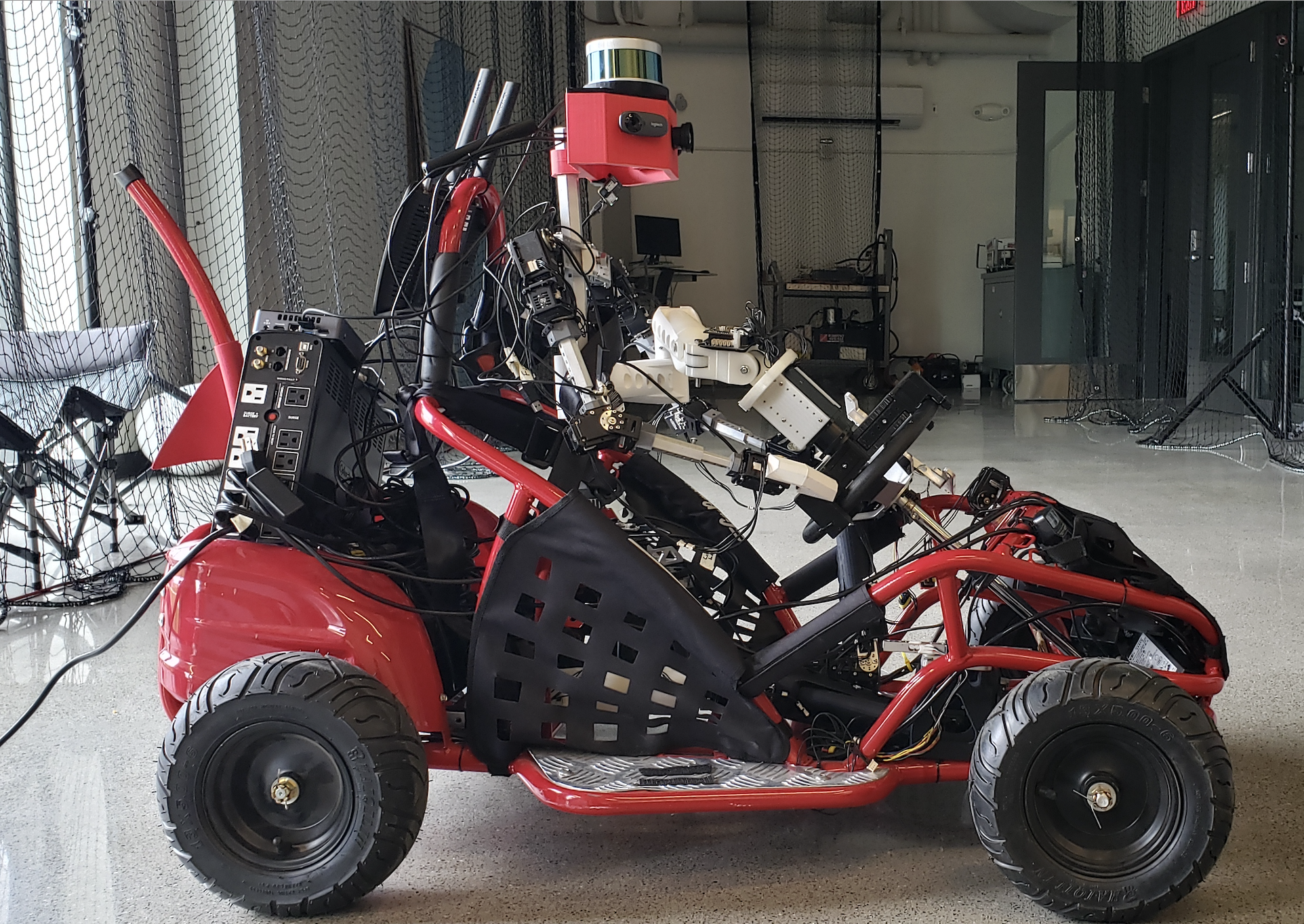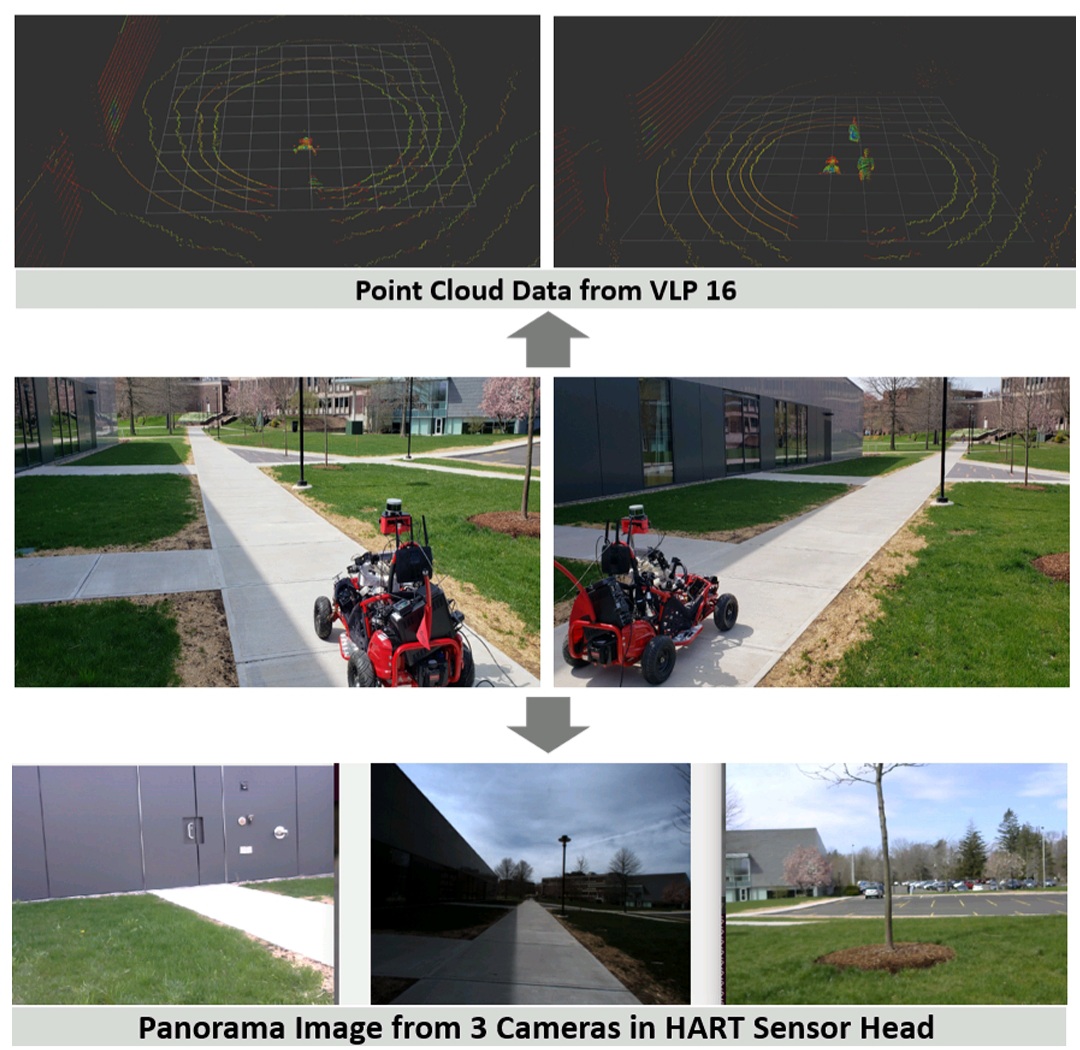 While the spring semester has ended, robotics students are participating in multiple summer research projects that offer hands-on technical experience and tackle real-world problems. Kiwon Sohn, associate professor of electrical and computer engineering, is leading the projects using labs and machinery in the innovative Francis X. and Nancy Hursey Center for Advanced Engineering and Health Professions 
The UHart Robotics Group, specifically, the Assistive Robot Team (ART), is developing HART, a full-sized vehicle-driving humanoid (human-like robot) platform. When programmed, HART's human-like characteristics and movement allow it to drive devices like specialized wheelchairs. As such, the robot can assist with transportation and mobility for older adults and individuals with disabilities. The participating students, Jordaine Wisdom '23, Ethan Sharpe '23, and James Robinson '23, are part of the College of Engineering, Technology and Architecture's (CETA) new undergraduate Robotics Engineering program.
ART recently submitted a paper about HART at the International Mechanical Engineering Congress & Exposition Conference (ASME IMECE 2022), which passed the peer review process and was accepted June 15. The paper describes the team's recent progression with the newly added high DOFs manipulator. This feature can optimize and maximize the robot's dexterous power. Professor Sohn and the students will prepare the final version of the manuscript during the summer to be submitted by early August. For this, more experimental data and analysis will be collected. 
Professor Sohn's graduate students Liam Platt '24, Brent Higgins '22, and ChunLiang Kuo '23, are completing their master's research, which focuses on another type of warehouse robot. This robot can make optimal decisions based on its own machine intelligence and the human operator's guidance. Most industry warehouse robots follow an autonomous guided vehicle (AGV) system operated under a controlled environment. For example, a robot may follow marked lines or wires on a floor to navigate around a space. However, these types of robots are often not equipped with enough intelligence to handle unexpected situations like blocked paths.
Currently, the students are developing another type of control architecture that combines the machine intelligence and external references, based on self-learned understanding. The developed system and its equipped robot will be able to carry out various tasks both in autonomous and supervised ways. This task completion can assist in military situations and laborious workspaces.
"The students have already made great progress with empowering the robot through simultaneous localization and mapping (SLAM) and path-planning capabilities for autonomous navigation," Professor Sohn stated.
Throughout the summer, the graduate students will also begin developing their own control system to generate motions based on the robot's perception data and the operator's virtual reality glasses data.