UHart Acknowledges and Celebrates the LGBTQIA+ Community During Pride Month and Throughout the Year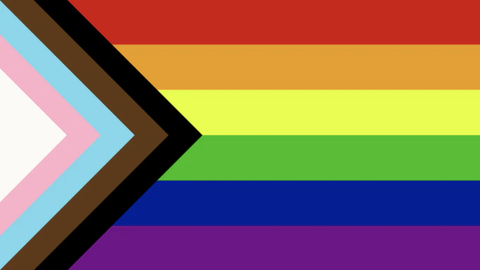 June is Pride Month, a time dedicated to the recognition and celebration of the identities and contributions of LGBTQIA+ (lesbian, gay, bisexual, transgender, queer or questioning, intersex, asexual or aromantic, and "+" represents those who are part of the community, but for whom LGBTQIA does not accurately capture or reflect their identity) individuals. Pride Month celebrates LGBTQIA+ activism, self-affirmation, dignity, culture, and is dedicated to the movement toward equality.
Celebrated nationally, Pride Month is traced backed to the Stonewall Uprising in New York City on June 28, 1969 – a tipping point that changed LGBTQIA+ activism and the Gay Rights Liberation Movement in the United States.
UHart's culture is one that values diversity and champions an environment of inclusion and belonging, honoring the diverse perspectives and myriad contributions of the LGBTQIA+ members of our community. We celebrate our LGBTQIA+ students, faculty, staff, and alums.
Learn more from the resources below
Stonewall  Forever is a living monument to 50 years of Pride. It was created through a partnership between NYC's LGBT Community Center and the National Parks Service with support from Google to expand access to LGBTQ history, in commemoration of the 50th anniversary of the Stonewall Riots. This interactive museum allows visitors to add to this living monument! 
 A Documentary about the past, present, and future of Pride directed by Ro Haber. 
The history of the Stonewall Riots is equally as cherished as it is charged. There are questions of who was there, who "threw the first brick" and who can claim Stonewall. This film doesn't answer these questions but instead it aims to expand the story of Stonewall by including more voices in its telling. Stonewall Forever, the documentary, brings together voices from over 50 years of LGBTQ activism to explore the ongoing legacy of Stonewall.
LGBTQIA+ History, Advocacy and News (Information courtesy of CNN)
LGBTQIA+ Terminology
Celebrations
LGBTQ+ Health and Health Disparities 
Books by Queer and Trans Authors
The following list was shared in Joy is Resistance, a Pride Month newsletter by the United State of Women. USOW is a national organization for all women, gender nonconforming people and allies who believe in full gender equity and want to work collectively to achieve it.
Fiction
Black Water Sister, by Zen Cho
Honey Girl, by Morgan Rogers
Meanwhile, Elsewhere: Science Fiction and Fantasy from Transgender Writers, edited by Cat Fitzpatrick and Casey Plett
Nonfiction
Transgender History, by Susan Stryker
A Two-Spirit Journey: The Autobiography of a Lesbian Ojibwa-Cree Elder, by Ma-Nee Chacaby and Mary Louisa Plummer
Young Adult Fiction
Last Night at the Telegraph Club, by Malinda Lo
Let's Talk About Love, by Claire Kann
When the Moon Was Ours, by Anna-Marie McLemore