TV News Features UHart's Financial Aid Director Katherine Presutti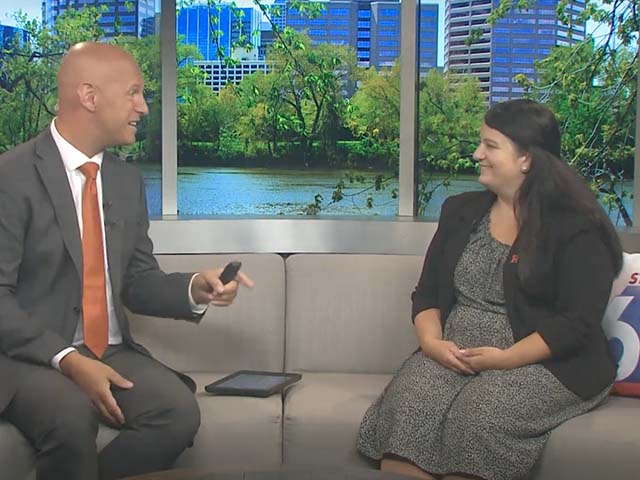 The University of Hartford's financial aid director is highlighting what students need to know about college loans and scholarships, as college application season begins and federal student loan forgiveness makes headlines.
Director of Student Financial Aid Katherine Presutti visited Fox 61 studios to discuss ways students can minimize debt through local foundations and scholarships, payment plans, and on-campus jobs. UHart's Office of Financial Aid also counsels students on donor-based scholarships and runs a scholarship portal listing various opportunities for support. 
Presutti recommends starting with federal funding when loans are needed for education, and added that her office speaks with students about federal loan interest rates and the structure of repayment plans.
An additional Fox 61 segment about the federal government's loan forgiveness program also featured Presutti, along with a WFSB segment on the topic.