Fall 2022 Community Book Read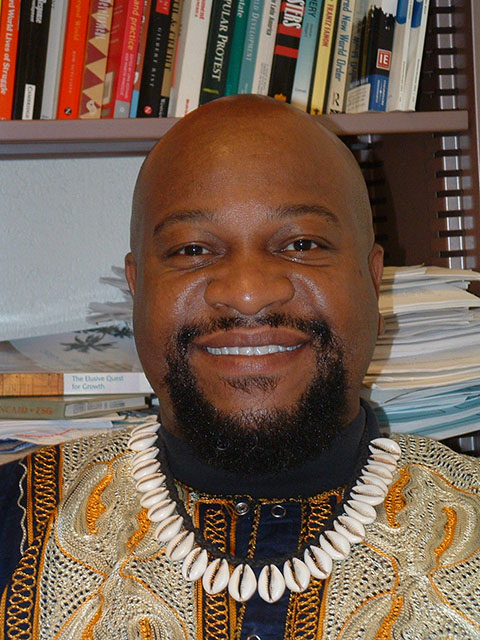 The Office of Diversity, Equity, and Community Engagement is pleased to announce the Fall 2022 book selection, Begin Again: James Baldwin's America and Its Urgent Lessons for Our Own, by Eddie S. Glaude Jr. Over two sessions facilitated by Professor Bilal Sekou, we will discuss Baldwin and Glaude's diagnosis of America's race problem and whether there is a path forward through these troubled times. Centered around the exploration of important themes and issues, the fall community read is designed to engage the campus community, generate robust discussions, and foster the exchange of diverse ideas and perspectives. 
The election of Donald Trump, the global protests following the murder of George Floyd, and the violent resurgence of white supremacy have sparked a growing awareness about how racism continues to affect the lives of people of color. In a 1963 speech at Howard University, James Baldwin, the author of seminal works – including Notes of a Native Son (1955) and The Fire Next Time (1963) – on black resistance during the black freedom struggle said, "It is the responsibility of the Negro writer to excavate the real history of this country … We must tell the truth till we can no longer bear it." In Begin Again: James Baldwin's America and Its Urgent Lessons for Our Own, Eddie S. Glaude Jr., professor of African American Studies at Princeton, demonstrates that he is a truthteller and excavator of history for our times. Like Baldwin, he traces the failure of America to confront what they contend is its "lies" about race: its refusal to acknowledge that the country was built on white supremacy, its insistence on the innocence of white Americans, and its passionate denial of the structural racism staring us in the face daily. Glaude concludes that the only way to move forward is to "rid ourselves of the idea of white America" and finally tell ourselves the truth about our nation's sordid racial history. 
These virtual book discussions will take place on Tuesdays, November 1 and 15, 12:45-2 p.m. Register here. A physical and electronic copy of the book have graciously been added to the Harrison Libraries collection; you can check their availability here.  
More about the book: Begin Again: James Baldwin's American and Its Urgent Lessons for Our Own 
Begin Again is one of the great books on James Baldwin and a powerful reckoning with America's ongoing failure to confront the lies it tells itself about race. In these brilliant and stirring pages, Glaude finds hope and guidance in Baldwin as he mixes biography—drawn partially from newly uncovered Baldwin interviews—with history, memoir, and poignant analysis of our current moment to reveal the painful cycle of Black resistance and white retrenchment. As Glaude bears witness to the difficult truth of racism's continued grip on the national soul, Begin Again is a searing exploration of the tangled web of race, trauma, and memory, and a powerful interrogation of what we must ask of ourselves in order to call forth a new America. 
"One need not agree with everything in these pages to learn much from them, and for Americans seeking to understand our past, our present, and the possible futures before us, Begin Again challenges, illuminates, and points us toward, if not a more perfect union, at least a more just one."—­Jon Meacham, author of The Soul of America and Destiny and Power   
More about the facilitator: Bilal Dabir Sekou, Ph.D. 
Bilal Dabir Sekou, associate professor of political science in Hillyer College, researches race and politics, urban politics, campaigns, elections, and voting behavior. Sekou is a published scholar, with articles on social and political participation by African Americans and public attitudes toward quality and integrated education in Connecticut.  
As an engaged community leader, Sekou currently serves on the Board of Directors for the Connecticut Mirror, Open Communities Alliance, and he is the Chair of the Board of Directors of Common Cause in Connecticut and a member of the National Governing Board for Common Cause. 
More about the Community Book Read 
The UHart Community Book Read was created to inspire meaningful reflection, as well as context for engagement in more authentic conversations and transformative actions that will help us to foster a more equitable, inclusive, and welcoming campus community. Our book conversations take place fall, spring, and summer, and are open to all staff, full-time and part-time faculty, undergraduate and graduate students, and alumni. 
As stated by Interim Provost Katherine Black, "The Community Book Read program has been a wonderful opportunity for me to learn and grow alongside my colleagues. The readings have opened my eyes to where we are as a society, how we got here, and how we can work together to make significant change.  The conversations are always instructive and meaningful and serve to build community as we advance our DEIJ work." 
For more information, please contact Christine Grant, Assistant Vice President of Diversity, Equity, and Community Engagement (cgrant@hartford.edu; 860-768-4220), and/or Lisa Coté, Assistant Director of Diversity, Equity, and Inclusion (licote@hartford.edu; 860-768-4932).