Masquerade Murder Mystery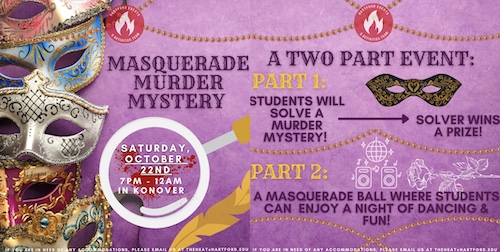 Get your thinking caps on and join us for HEAT's FIRST-EVER Masquerade Murder Mystery! The event will be held in Konover on Oct. 22, from 7 p.m. to midnight. 

This is a two-part event where students can solve a murder mystery to win a prize and enjoy a night of dancing & fun! Make sure to be on the lookout for more information about the night full of secrecy and thrill on our Instagram @heatuhart !