Professor Speaks to Fox 61 About Social Media Breaks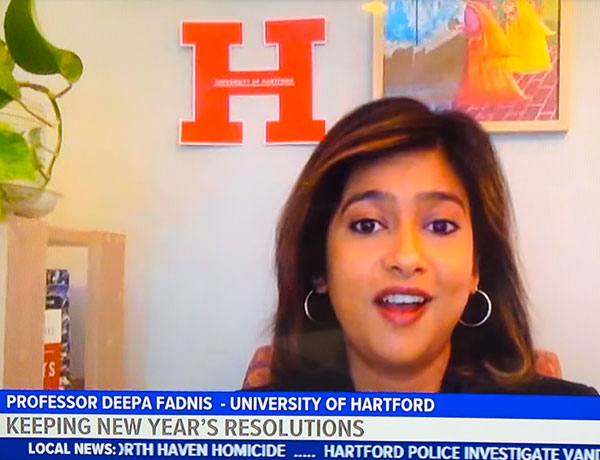 The new year is an ideal time for a fresh start…how about with social media? Professor Deepa Fadnis, who has studied the platforms and their effects on society, addressed the idea in a segment on Fox 61.
A social media break can be a smart New Year's resolution for people of all ages, from teens to older adults, she explained in a Zoom interview on the morning show.
Fadnis, an assistant professor of communication in the College of Arts and Sciences, teaches classes in communication and social media, including the unique course Hashtag Activism, which examines the role of platforms in movements like #MeToo.
A social media break or detox for the new year can give people a rest from comparing themselves to others, and seeing negative comments all users tend to come across while scrolling, Fadnis added. She further explained it's an opportunity for people to simply reset and form their own milestones on their own timelines.