UHart Students Participate in Experiential Project Sponsored by The Hartford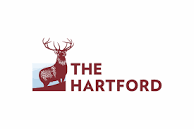 Congratulations to our University of Hartford students who participated in this year's Risk Management & Insurance experiential project activity sponsored by UHart & The Hartford!
The cross-functional UHart students who participated were:
Patricia China (Barney)
Rachel Vanolmen (Barney)
Girik Nagpal (Barney)
Sarah Sprinthak (Barney)
Noah Watson (Barney)
Ty Millette (A&S, Math & Data Science)
Overview of the University of Hartford Student Experiential Project:
Over the past several years, The Hartford's Small Commercial Team has seen not only growth but a shift in business written driven by economic changes brought on by the pandemic.  New business start-ups, shifts to online shopping, climate change effects, impact of governmental incentive programs, population shifts, differences in regional economic growth, and pandemic impacts on local economies all play a factor, especially in a "post-pandemic" setting.   
Using The Hartford's own proprietary policy level profile data, software, and equipment, the UHart student project effort evaluated and summarized what shifts The Hartford has seen in their new business flow customer profile, what the cause was, and what shifts were temporary versus more permanent.  
In addition, the students' focus identified several "Key Applied Learnings & Observations" in assessing The Harford's proprietary information which was shared with The Hartford's Product Managers team. Measurable observations included new business flow, type of business and industry, distribution, quote size, and geographical shifts were summarized by the UHart student team and shared with The Hartford Product Managers. 
Additionally, the students further researched and analyzed actual competitor metrics in sales, pricing, and underwriting as compared to The Hartford. Their study identified tangible marketing opportunities in assessing rates of change in observable trends in support of The Hartford's Small Commercial business strategy.  
The students were exposed to the application of various software including Tableau, Excel, Python, and "R," with terrific assistance and mentoring from The Hartford's key project sponsors, Kate Bartish & Kevin Mongillo, Small Commercial team! 
We at The University of Hartford thank The Hartford's Small Commercial team for supporting experiential student project initiatives. These initiatives are structured with the objective of creating unique student internship and career pathing opportunities. The Hartford's direct sponsorship and partnership with The University of Hartford dates back to 2016 in supporting and promoting experiential career opportunities for students! 
University of Hartford faculty leads involved:
Fei Xue, Arts & Sciences, Mathematics
Ken Goroshko, Barney School of Business, Risk Management & Insurance
The Hartford Small Commercial team:
Kevin Mongillo, AVP, Small Commercial
Kate Bartish, Senior Product Manager 
Students working together on the project.