Come Sew a Whale Every Wednesday in GSU 339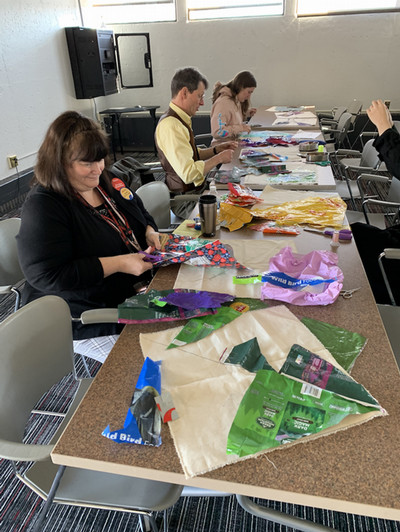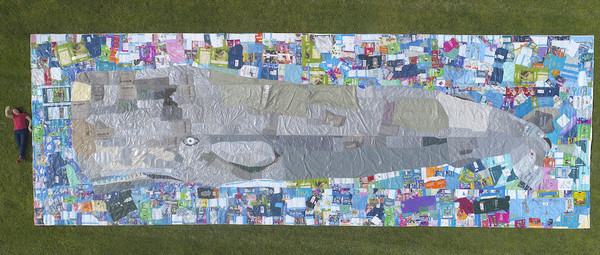 Did you see the life-sized whale hanging in the library last year? It was a part of the Entangled and Ingested project, through which Dr. Owens is creating life-sized portraits of animals harmed by plastic pollution by sewing unrecyclable film plastic onto canvas.
This year, Dr. Owens is creating a life-sized humpback whale with the community and you can be a part of it.
Whether you are looking for a volunteer opportunity, you want to learn about plastic pollution, or you are simply looking for a relaxing meditative activity—you're welcome to join us.
We'll be meeting weekly on Wednesday mornings, from 9 a.m. to noon, in GSU 339.
If you have questions, please send an email to kowens@hartford.edu.