Human Resources Development
UHart is committed to attracting, encouraging, developing, and retaining a highly qualified workforce which supports our mission and vision of excellence.
We share the University's dedication to building a culture that respects all of its members, celebrates their diversity, and contributions as well as values integrity, creativity, and accomplishment. Our focus is on the education of students and the betterment of our University community.
At UHart I've learned, grown, and contributed to our community's commitment to diversity and excellence in higher education. What we're doing makes an impact on students every day and enriches their University experience.
Meghan DeTore, Digital Marketing Coordinator
Working at UHart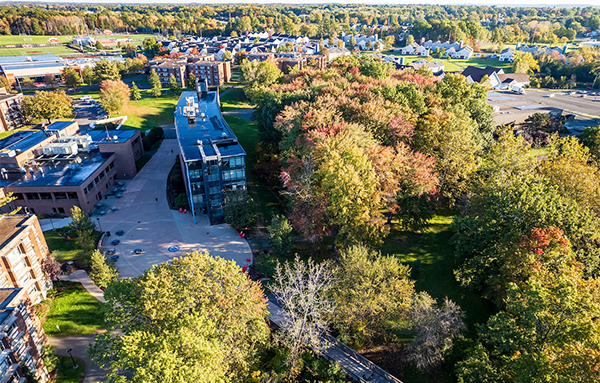 Now 65 years young, the University of Hartford has emerged as a vibrant force in higher education. It has built a reputation for a dynamic integration of liberal arts education and specialized or professional studies; service to and partnership with local, regional, national, and global communities; and high standards of scholarly and creative excellence. Recognized, in particular, for excellence in the performing and visual arts, the health professions, and business, the University has also achieved national and regional prominence in science, engineering, and technology education. Central to the University's mission is the belief that the challenge of a rigorous academic program and the support of dedicated faculty and staff lead to student success. Students are prepared not only for successful careers, but also for successful lives as contributing citizens in a participatory democracy.
---
The University of Hartford is an open and welcoming community, which values diversity in all its forms. In addition, the University aspires to have its faculty and staff reflect the rich diversity of its student body and the Hartford region. Candidates committed to working with diverse populations and conversant in multicultural issues are encouraged to apply.