We're glad you've joined the University of Hartford. We foster a supportive community composed of unique individuals with different opinions and abilities. Your diverse perspectives and life experiences are valued, and are now part of our story.
Through history and shared traditions, our faculty and staff have shaped the University of which we are so proud. We encourage you to explore the traditions, events, and people that make the UHart community so special. We look forward to your contributions.
Welcome to the University of Hartford.
Onboarding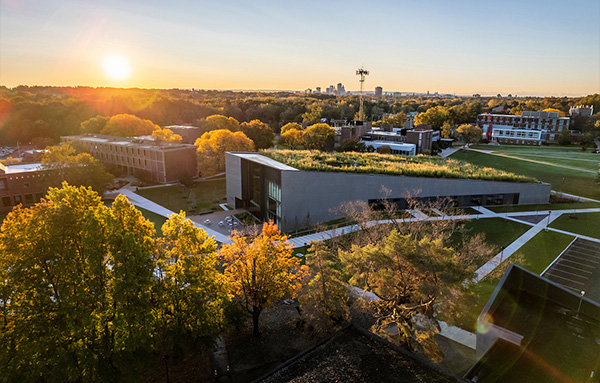 Congratulations on your new position! We're thrilled to welcome you to our esteemed University, where your exceptional talent, skills, and creativity will contribute to our dynamic and impactful endeavors.
During your initial months at the University, you will have the opportunity to familiarize yourself with your role, department, and the University's operational framework. To help you on your way, all employees begin their UHart journey with Human Resources Development (HRD). They provide an official onboarding and will help you work with department supervisors as you become a part of our UHart community. There will be important documentation provided by HRD at your time of hire. We invite you to explore the process and learn more about what's involved in your joining the University.
Explore Campus Online
Explore our stunning campus through our interactive digital map, showcasing academic buildings, dining options, libraries, the performing arts center, parking areas, and even the campus bookstore. Discover all the amenities and attractions our campus has to offer with just a few clicks.