About the Program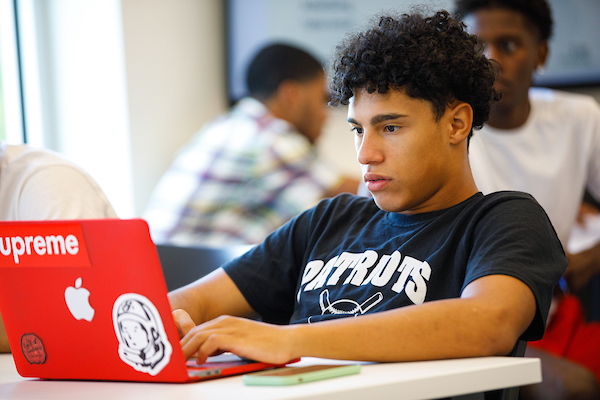 The Success Team for Readiness, Improvement, Diversity and Excellence (STRIDE) is a unique University of Hartford program designed to support underrepresented students during their first year of college and through their time at UHart.
STRIDE provides students opportunities to achieve academic success, receive mentoring, participate in leadership training; and to receive the necessary support needed to adjust to college and to achieve personal goals.
The cohorts have limited spots that fill up quickly! Students who are eligible can apply once they have submitted their deposit to UHart.
Benefits of the Program
Students who have participated in STRIDE have seen many benefits in their time in the program.
Last year, on average, STRIDE students achieved GPAs that were half a letter grade higher (14% higher) and successfully completed more credits than similar students not enrolled in STRIDE.
Additional benefits of the program include the opportunities to:
Ensure your college habits are aligned with the level of success you'd like to achieve in college 
Learn about campus resources and familiarize yourself with the campus
Gain valuable skills through participation in various activities
Make new friends who share similar aspirations
Earn scholarship dollars
This course is very instrumental in helping to hold my work ethic to a high standard. It allows me to be active with my professors and provides an effective note taking and study strategy. Outside of the academic aspect, this course also provides a medium to speak with people who share similar interests, and goals, an atmosphere of persons holding you to high standards and looking out for each other. The resources and outside presenters that came in to give information or presentations were very helpful."
STRIDE Participant, UHart
Applying to STRIDE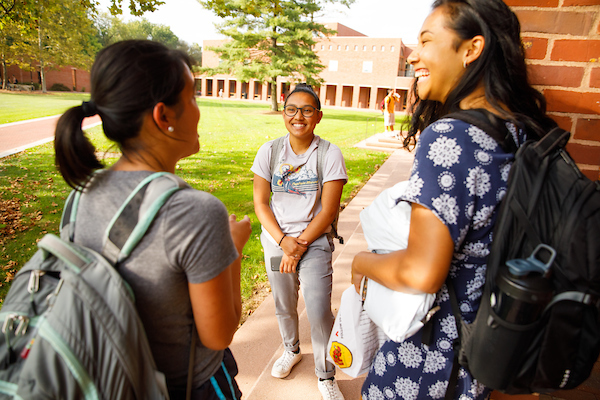 The STRIDE program application criteria considers:
Students who are looking to commit themselves to working to achieve academic excellence in college.
Students who feel they could benefit from peer mentor relationships.
Students who can demonstrate the ability to overcome setbacks to achieve a goal.
Committee review of application questions will form the basis for admission to the STRIDE program.
Applications will be reviewed as received and successful applicants will be notified on a rolling basis. Space is limited to 90 students.
The priority application deadline for the 2023-2024 school year has passed. 
Need More Information?
If you have any questions regarding the STRIDE program, or need more information, please contact RJ McGivney, Associate Vice President for Graduate and Professional Studies.