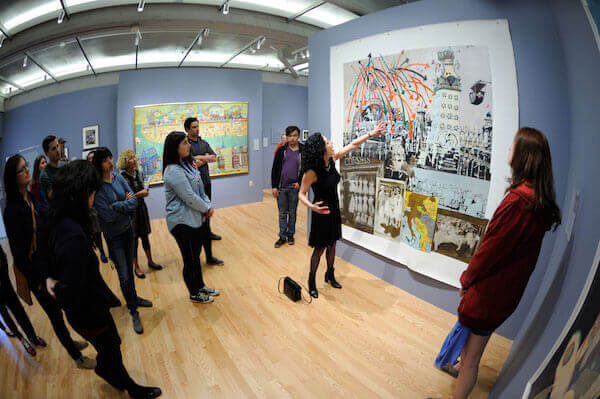 At the Hartford Art School, students build the foundation to succeed no matter where their passion leads
HAS partners with industry-leading companies, organizations, and our vast alumni network to build internships and artist opportunities for our students:
Five Points Center for the Visual Arts
Taylor Design
Art Basil/Bass Museum Internship
The Visual Brand
ESPN
Florence Griswold Museum
"The museum felt like home from my very first day at my internship, and I knew that if a position was offered to me, I would take it. A few weeks prior to my last day, I found out that a staff member had recommended me to be brought on as a paid employee."
Erin Cunliffe, BFA '17, MFA '21
CREATIVE CAREER CONNECTION (C3)
SUMMER PRACTICUM SCHOLARSHIPS
Thanks to the generosity of Hartford Art School Endowment, Inc. donors, we are happy to announce the HAS Creative Career Connection (C3). This fund is intended to help undergraduate students participate in valuable summer internships or artist residency experiences that have great potential but may not be "affordable" for all students. It is a competitive program for those pursuing a high-quality practicum that is likely to further their academic goals, professional goals, and career exploration.
"I have been able to completely immerse myself in the field of design and grow as a student, a designer and a professional. Through a broad range of projects and tasks, I was able to gain necessary experience to pursue a career in graphic design."
Courtney Klimak, VCD '22
Creative Career Connection: Sam Swap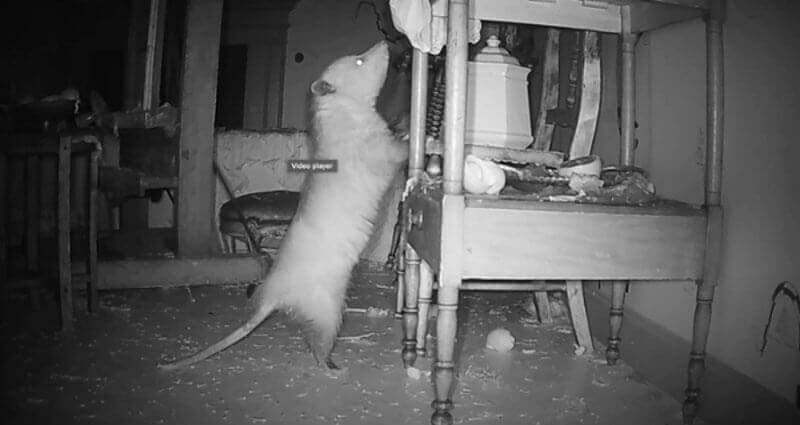 This summer, senior Samuel Swap worked with artist, Dana Sherwood, during her artist-residency at the Florence Griswold Museum. Sam was able to assist Dana as she prepared for her upcoming solo exhibition and film, commissioned by the museum, Bedroom Bestiaries and other Animal Appetites and Other Encounters in Wildness.
Along with her paintings and sculptures, Dana's film will help further the narrative of the core story of the Florence Griswold Museum, inspired by the Lyme art colony. For three months, Dana and Sam set out food every night in a to-scale replica of an artist's bedroom from almost two hundred years ago and used Infrared trail cameras to capture the species that came and went and dined on their delectable feast. The bedroom was visited by opossums, raccoons, mice and more, which showed Swap and Sherwood more and more each night how interaction, control, and cross species action influences art, and helped them to explore the divide between anthropogenic and natural environments. 
Through this experience, Samuel was given the opportunity to network with other staff within the museum, including some HAS Alumni.
"To have connections with a museum that holds the natural world at the forefront of its messaging, and expanding gives me a lot of hope and confidence for my future, and the future of the community that thrives there. All of this couldn't have been done without the generous help of the C3 scholarship."
Dana Sherwood's Bedroom Bestiaries and other Animal Appetites and Other Encounters in Wildness, will be on view at the Florence Griswold Museum, May-September, 2022
"Through the C3 scholarship, I was able to fully devote myself to this project for the past three months, it allowed us to create a project fueled by passion and plenty of raw food. To have the opportunity to work so closely with an artist who focuses on themes of anthropogenic divide, our view of the natural world, and how art interacts with nature is inspiring not only for this project, but also for the rest of my career. As someone who is solely influenced by the majesty of our natural world, it helped me gain confidence that our voices are important, unique, and can offer new perspectives at every turn. "
Samuel Swap, Illustration '22
Internship Experience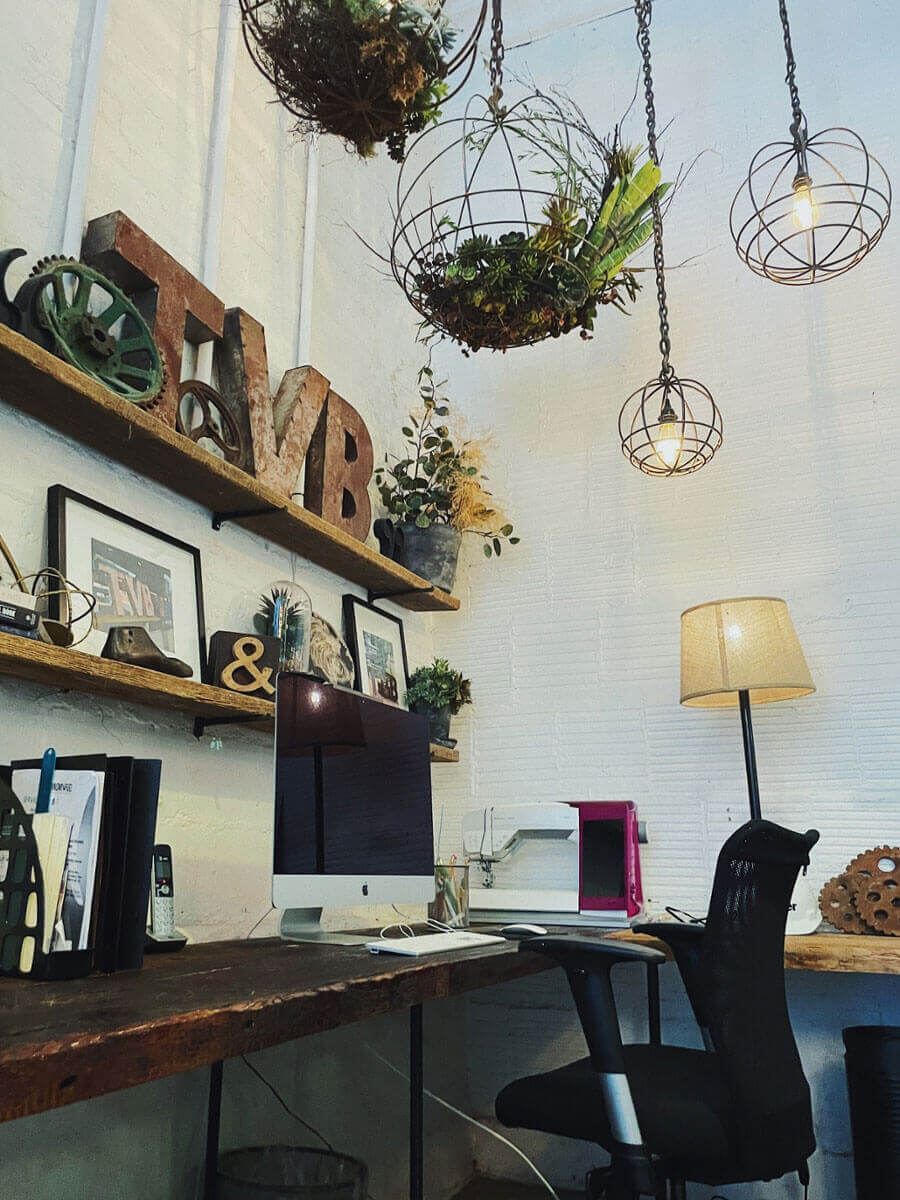 Through the C3 Summer Practicum Scholarship, Courtney Klimak spent eleven weeks interning with The Visual Brand (TVB) in Westport, CT.
"Upon arriving on my very first day, I was greeted by two dogs and a few of my coworkers who had begun trickling back into the office as COVID began to subside. The office was spacious and designed beautifully, it felt intimidating but empowering to be surrounded by people working in the design field. I was excited and ready to learn from those around me. At first, I felt imposter syndrome and had thoughts of 'what if this' and 'what if that' however, when suddenly immersed in the field, I felt those thoughts fade away. The people I was working with were extremely helpful and showed me the ropes immediately. I was given a task list which included each of my assignments, their descriptions, directions and links to any needed assets for each of the eleven weeks with this company. I had never been a part of a true design team, so getting my own list of tasks and projects was extremely exciting.
Throughout my internship projects ranged from weekly print advertisements, photo retouching to social media templates, and everything in between. I was given the opportunity to work on real projects for clients such as Mar Jennings and Coleman. This allowed me to learn from my coworkers who were well-versed with these companies and had familiarity working with clients. Working on these projects also gave me the ability to participate in professional critiques with my coworkers and with clients. One of the most valuable moments throughout my internship was my participation in working with TVB's client, Pantone. This project included creating a brand mark and a word mark for an upcoming cloud-based software called Autura. At the beginning of this process, I was encouraged by my boss and coworkers to participate and have my work critiqued, which I did. This was my first critique with TVB or in any professional design environment and it was more valuable than I could have imagined. I was given feedback which led me to improve my designs and overall skills as well as create a brand mark which would soon be chosen as the new logo by the client. Not only did it feel amazing to create something loved and used by the client, but it also made me feel excitement toward my potential for future success in graphic design as a career path.
This internship exceeded my expectations in all aspects. I was able to immerse myself completely into my career path and experience exactly what working in a professional setting is like. Among all else, I was given the opportunity to work on a wide variety of projects and get feedback and advice from those around me which encouraged my growth as an individual and as a designer."
Students at the Hartford Art School are taught that being outgoing and knowledgeable at their internships will often lead to future opportunities in their fields, and Erin Cunliffe '17 is no exception.
Cunliffe interned at the Hill-Stead Museum in Farmington, Conn. in fall 2017, her final semester at the University of Hartford. A lifelong Connecticut resident, Cunliffe searched for a site that would combine her appreciation of art and feminist history. The Hill-Stead Museum suited her perfectly because it was the home and design of one of America's first female architects, Theodate Pope Riddle.
Following her internship, the head of the museum formally invited Cunliffe to join the team, and since then, Cunliffe adopted two titles – shop associate and education associate – and was then promoted to Education, Visitation and Interpretation Associate.
Cunliffe advises other art students to be open to a variety of outcomes.
"I've moved up the ladder because I've showed willingness to put in time and to fill a variety of the museum's needs. That kind of approach is essential when you're first starting a career. Work hard, be kind, and pay your dues."
Gaining an edge in the competitive field of art history isn't just about finding an internship early – it's about networking and making a strong, positive impression on potential employers.
"Make the most out of your time by considering internships and artist assistant jobs, and make connections! Connections are so important and will drastically help when you are looking for a career path. Try different things! Not everything will be the right fit for you and you won't know until you try. You learn so much in school, but real world experiences are incredibly important as well! And always keep your creative juices flowing! Never stop making art!" 
Nick Napoletano
BFA Illustration, 2012
Nick pushed his illustration work into the field of virtual/augmented reality, and recently developed a unique method to share VR/AR work without an external viewing device.  His projects incorporate this VR/AR method in a manner that engages and connects often disparate groups within the community.
"The Hartford Art School provided me with the flexible framework to expand my skill set and to turn my passion into a career. The program allowed me to build a path that was specifically catered to my needs and goals which was of the utmost importance."