About the College of Arts and Sciences
The College of Arts and Sciences is where you can explore your interests and find your intended career path through both coursework and learning beyond the classroom experiences. We are UHart's largest college, offering 25 undergraduate majors and 29 minors so you can study anything from the human body to journalism to computer science. At A&S, you are given the freedom to discover your passions. Here you can combine majors and select minors that best fit your personal and career goals.
Our class sizes are small so you get to know your professors who are experts in your field of study. Plus you will learn in a hands-on, supportive, and collaborative environment that sets you up for success.
From the day you arrive on campus, you'll be given opportunities to learn both in and outside of the classroom with an intense focus on career readiness.
We are committed to the diversity, equity, and inclusion of all of our students. Read more. 
Learning Beyond the Classroom
All A&S students complete an internship, conduct research with faculty, study abroad, or engage in a learning activity outside of their assigned coursework. Watch our new Learning Beyond the Classroom video and see how the skills and knowledge you gain outside of class will help you stand out when you are applying for jobs or to graduate school.
Our Students Get Hands-On Experience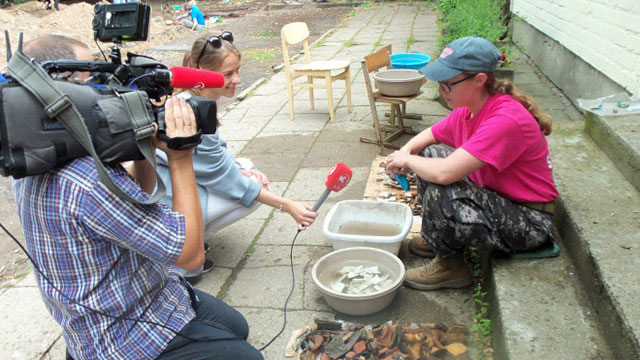 Complete an internship to apply what you study in the classroom to real-life situations.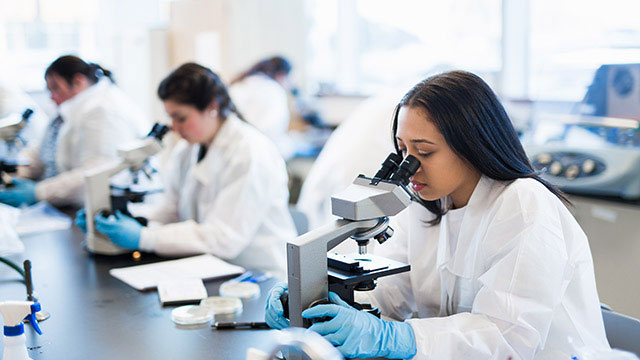 Work with professors on cutting-edge projects throughout the year. Some of our students have the opportunity to co-publish or co-present with faculty at national conferences.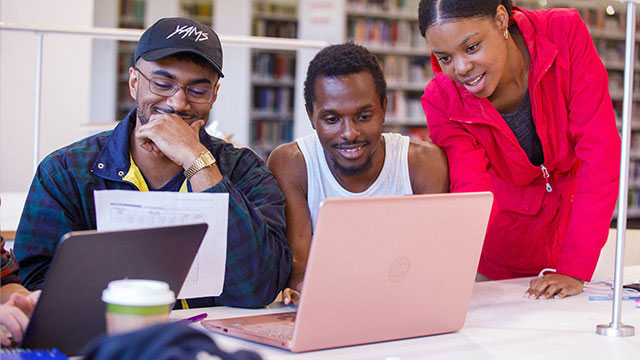 As part of the Honors Program, you can conduct interdependent work under the direction of a faculty member, which culminates in an honors thesis or project.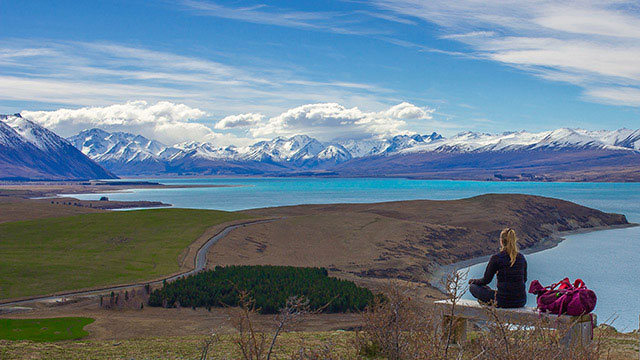 Travel the world through our Study Abroad program to get international experience that will be attractive to future employers.
First-Year Seminar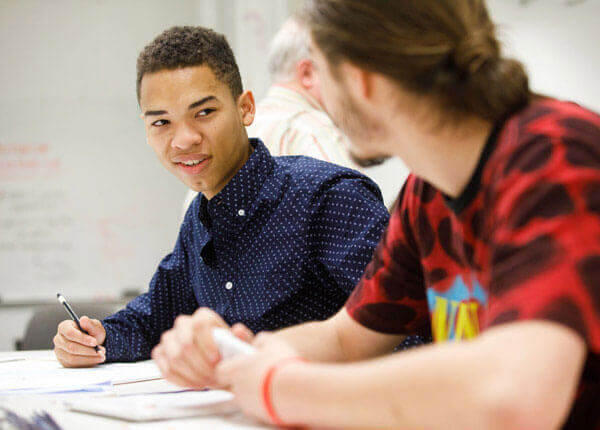 All students take a First-Year Seminar developed around a particular topic. You work in small groups to improve your writing and presentation skills while learning to adjust to the academic expectations of college. With 20 areas of study to choose from, you are sure to find a seminar topic that interests you. At the end of the semester, you and your team present a final project to faculty, staff, students, and alumni, at the annual First-Year Seminar Symposium.
Career Preparation
As early as your sophomore year, you can take a career preparation course that is specific to your major. This helps you identify pathways for different career choices, learn job search strategies, master cover letter and resume writing, and practice your networking and interviewing skills. Throughout your years here, you will meet successful A&S alumni who return to campus and are more than willing to share their career wisdom and advice with you.
Advising
You are assigned a first-year advisor who will help you seamlessly transition to college and assist with identifying available resources. In your second year and beyond, you work with a faculty advisor in your chosen field of study to help you meet degree requirements and explore career options.
Anthony DiMascio
Biology, Pre-Veterinary , '20
Meet Anthony DiMascio '20, a biology major studying pre-veterinary science in the College of Arts and Sciences. From when he first arrived at UHart, Anthony got involved right away in organizations and clubs throughout the University. Not only does he volunteer as an ambassador for the College of Arts and Sciences, he's also a resident assistant, campus tour leader, a Red Cap student orientation leader, and is part of the Student Government Association. Anthony is currently planning an alternative spring break trip to South Dakota for students who will work to provide relief to members of the Sioux Native American tribe, which is among the poorest communities in the U.S. In years past, Anthony volunteered during spring break with the University's Center for Community Service where he traveled to Houston, Texas, and Kure Beach, North Carolina.
My biggest piece of advice for any college student, current or future, is to get involved with something, and allow for that to snowball into the great experience that college can be for anyone.