Learn more about the latest student accomplishments, successful alumni, and our innovative faculty in the College of Arts and Sciences! 

For more news about the University of Hartford, click here.
Featured News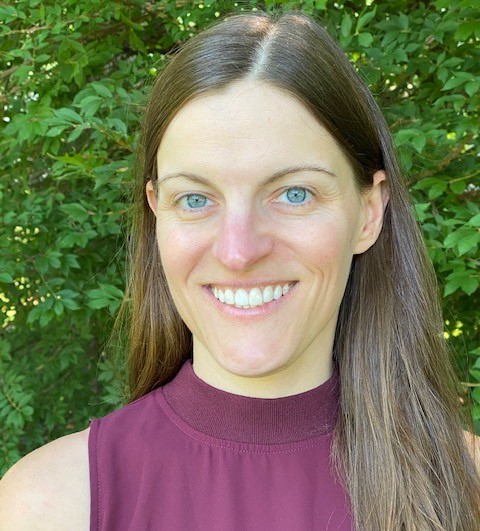 Amy Weiss Names Director of the Maurice Greenberg Center for Judaic Studies
Amy Weiss, PhD, as the new director of the Maurice Greenberg Center for Judaic Studies. She comes to the University from Saint Elizabeth University in Morristown, New Jersey, where she directs the Center for Holocaust and Genocide Education. Weiss will join the Greenberg Center in January 2021 after completing the Thomas and Elissa Ellant Katz Fellowship at the University of Pennsylvania's Herbert D. Katz Center for Advanced Judaic Studies, where she is working on a book on American Jewish-evangelical relations.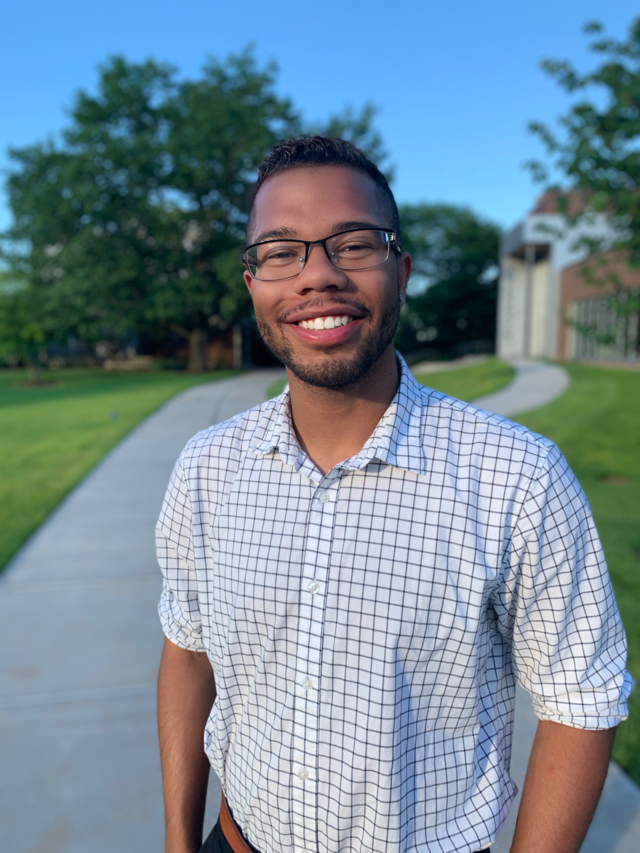 Bryson Owens '18, M'20 Secures Position with Newsweek
Bryson Owens is working remotely as an associate video producer for Newsweek providing video content for its social media channels and website including the presidential and vice-presidential debates, the Amy Coney Barrett supreme court confirmation hearings, as well as election night coverage.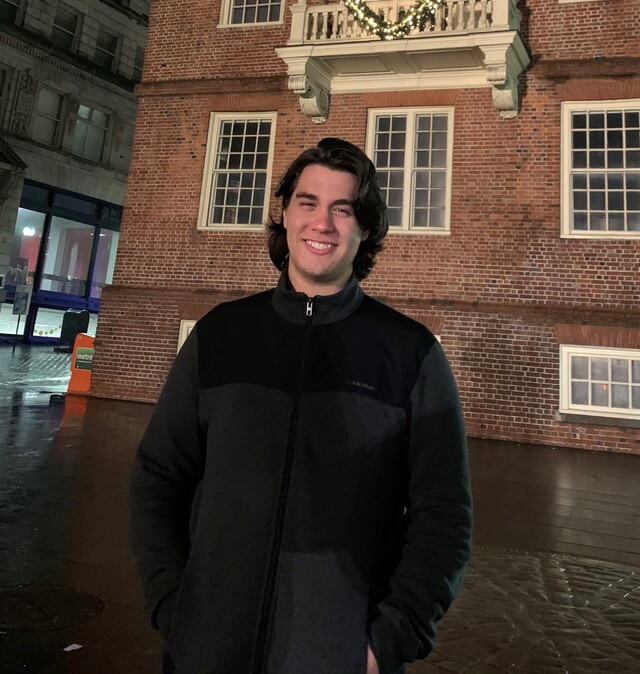 Hands-On Experiences, Faculty Mentoring Help Launch Teaching Career
Just a few months after graduating with a degree in Mathematics with a Certification in Secondary Education, Peter Graywacz '20 is realizing that dream as a ninth-grade algebra teacher at Classical Magnet School in Hartford, Connecticut.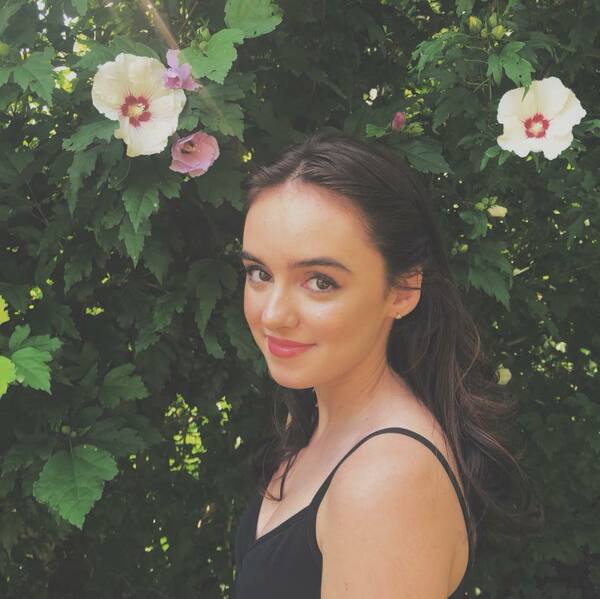 Research Experience Helps Caitlin Cabral '20 Launch Her Career
This summer Caitlin Cabral '20 was hired as a project research assistant for Optum, a pharmacy benefit management company that is part of UnitedHealth Group. Cabral, who earned a degree in psychology with a minor in Gender Studies (now Gender and Sexuality Studies) from UHart's College of Arts and Sciences, joined Optum's Patient Insights Division to support scientists who are working on patient-reported outcomes.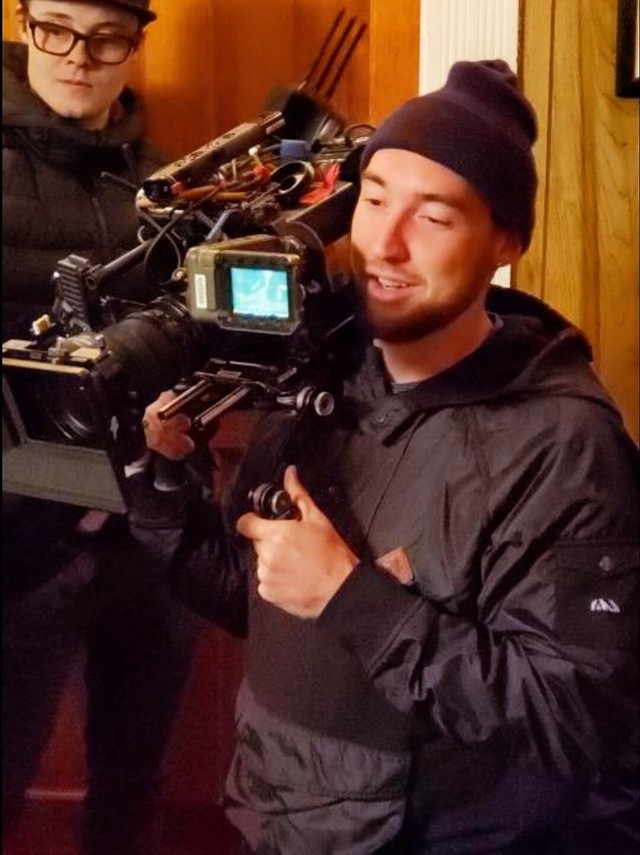 Cinema Alumnus Turns Movie Idea Into Reality
Jake Fay '16 started writing the screenplay for his first feature film, The Process, during his senior year as a cinema student in UHart's College of Arts and Sciences. Featuring 35 speaking roles and 50 extras, the film is Fay's directorial debut and took just 11 days to shoot on location in his hometown of Lynn, Massachusetts, in October 2019.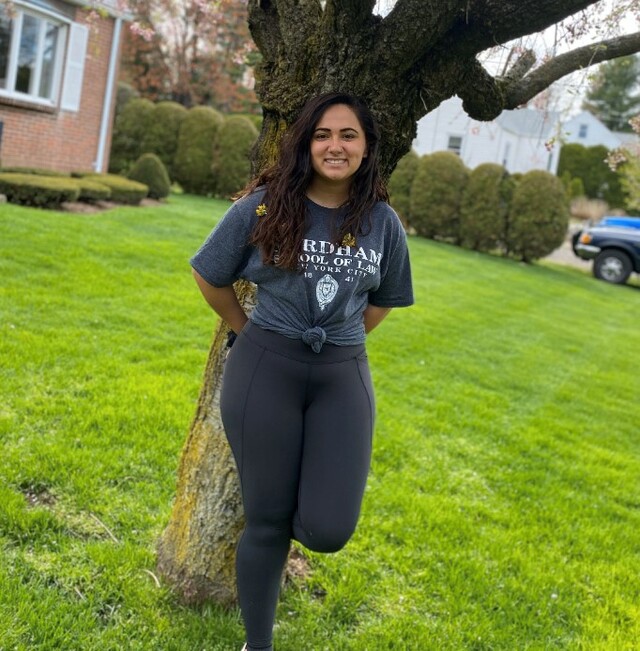 Gabriella Silva '20 Heads to Fordham University School of Law
Gabriella Silva '20 is attending Fordham University School of Law, focusing on public interest law due to her strong desire to expand her knowledge in immigration law, criminal law, and economic development. Silva says her UHart professors have contributed enormously to her academic growth and ultimately helped her in deciding to attend law school at Fordham. 
Watch Now
Associate Professor of Politics and Government Jilda Aliotta discusses the life and legacy of the late Supreme Court Justice Ruth Bader Ginsburg on NBC Connecticut.
More News from the College of Arts and Sciences
Yavana Ganesh '20 Lands Dream Job. Read more. 
Olaleye Onikuyide '20 Receives John G. Lee Award. Read more. 
Assistant Professor of Communication Adam Chiara's TV interview about advances in technology that make it difficult to spot fake social media videos appears nationwide. Watch the story here. 
Associate Professor Katharine Owens elected to serve as president-elect of the Association for Environmental Studies and Sciences (AESS) Board, Read more.
Assistant Professor Abe Hefter has found a way to create an on-air studio with a virtual master control room "virtually." Read more. 
Cinema Students Host Online Film Festival, "Films in Isolation." Learn more. 
Biology and Chemistry Departments Donate PPE. Read more.
Inside the Press Box: UHart's Hands-On Sports Beat Course. Read more.
History Alumna Applies Research and Analytical Skills to Newman's Own Fellowship. Read more. 
Bonaparte Triplets Ready for Their Future. Read more. 
From Lab to Operating Room, Summer Experience Leads to Ideal Career Choice. Read more. 
Assistant Professor Adam Chiara's Op-ed Looks at How Changes at Facebook Can Impact Business. Read more. 
Associate Professor Katharine Owens Named Director of The Governor M. Jodi Rell Center for Public Service. Read more. 
Cinema and Digital Media and Journalism Students Film International Documentaries. Read more. 
New Minor in Data Science. Read more. 
Professors and Students are Researching the Role of Recovery Residences in the Opioid Problem in Northwest Connecticut. Read more.
Share Your News
If you are a University of Hartford student, faculty/staff member, or alumni and have news to share, we'd like to know!

If you want to promote an event or make an announcement, please submit it to UNotes here.
If you have an idea, a story suggestion, or need help, please contact our marketing team here.