Learn more about the latest student accomplishments, successful alumni, and our innovative faculty in the College of Arts and Sciences! 

For more news about the University of Hartford, click here.
Featured News
Center for Social Research Tapped for Major Research Project
The College's Center for Social Research has received a large contract, over five years, as part Connecticut Children's North Hartford Ascend Pipeline (NHAP) project. Connecticut Children's project grant from the U.S. Department of Education's Promise Neighborhoods Program, will enable it to work with the Center, and other partners, to ensure children living in the North Hartford Promise Zone have the supports they need to reach their full potential.
New BS in Data Science Program Launched
Offered through the Department of Mathematics, the new in-demand data science major will build upon the minor in data science that the University began offering in 2019. The data science program provides rigorous training in computational mathematics, statistical methods, as well as best practices in data visualization.   

The program offers a computer science/mathematics track that emphasizes theoretical coding and mathematical modeling skills, and a business track that focuses on applied analytical skills, enabling students to select the one that best meets their career goals. Students who earn a data science degree start careers as data engineers, data analysts, data architects, or business intelligence specialist to help businesses and organizations make informed decisions or solve complex problems.  
Philosophy Program Offers New Concentration in Social Justice
 
The BA in Philosophy program has a new concentration in Philosophy and Social Justice that draws on courses offered in the minors in Africana studies, environmental studies, as well as gender and sexuality studies. The curriculum synthesizes applied and theoretical frameworks for social justice. Students learn about the causes of inequality and injustice as well as how to apply moral and political philosophy to these issues. 
Assistant Professor Sheikh Islam Helps Launch Cybersecurity Minor
Sheikh Islam, assistant professor of computing sciences, is one of the key faculty members responsible for starting the new minor in cybersecurity in the College of Arts and Sciences this fall. He joined UHart in fall 2020 and has notable research in the areas of explainable artificial intelligence (XAI), data mining, big data analytics, and cybersecurity.

He says the importance of cybersecurity is on the rise as businesses and organizations need to protect the security of their hardware, software, data, and networks. "Cybersecurity is a growing field with very strong job demands as we are more reliant on technology and cybercriminals are getting smarter as technology evolves," he says. "Companies and governments around the world are investing a lot to enhance cyberinfrastructure and the workforce. UHart is well-positioned to house Cybersecurity programs as it is situated in the insurance capital of the country, and the insurance industry is one of the major victims of security risks like data breaches and insurance fraud."

This spring Islam will work with students to demonstrate how to build and use a Raspberry PI cluster, which is a group of small single board computers, to break a cryptographic key
Student Success Stories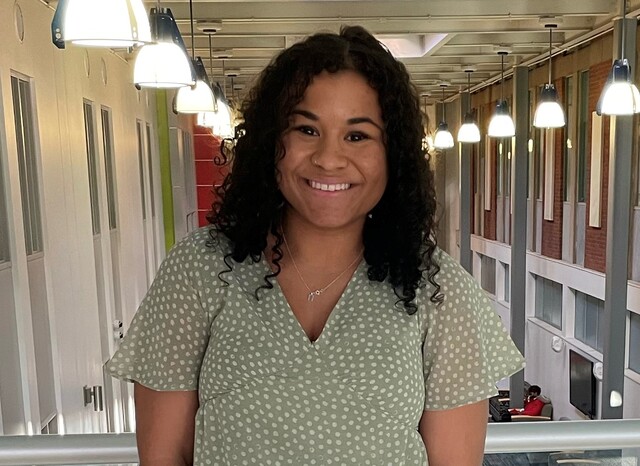 Internship Experience Prepared Skye Trotter '21 for Her Future
Skye Trotter '21 is working as a digital marketing associate in Annapolis, Maryland, where she is handling marketing and search engine optimization (SEO) work for corporate law firm Frost Law. A communication major with an emphasis in public relations and advertising, Skye also has a minor in politics and government.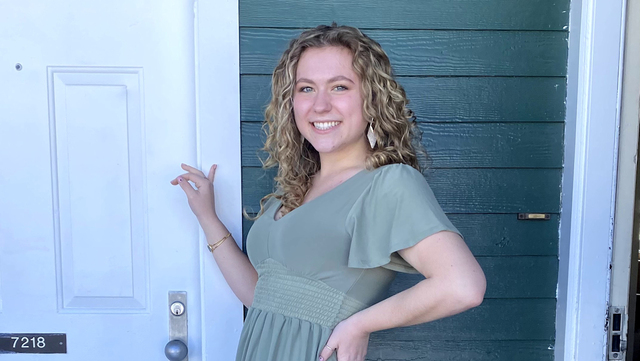 Research Opportunity Helps Student Toward Goal of Becoming a Physician
Biology major Camryn Butera '22 has been a member of Associate Professor of Biology Paola Sacchetti's Alzheimer's Disease research team since her sophomore year. Camryn says becoming a physician is her life-long goal and that Sacchetti has had a profound impact on her.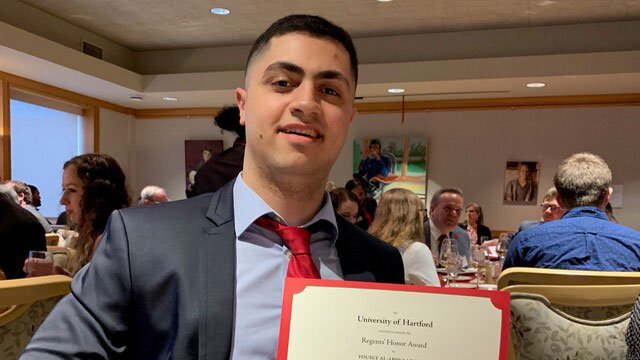 Yousuf Al-Abduladheem '21 to Pursue Doctor of Pharmacy Degree
Yousuf is heading to the University of Pittsburgh's School of Pharmacy. An international student from Jordan, he graduated from the College of Arts and Sciences with a Bachelor of Science in Biology and minor in Chemistry.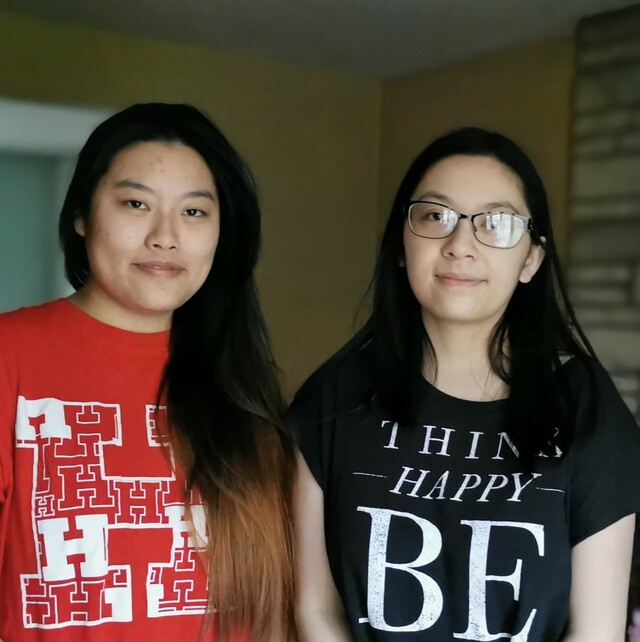 Computing Sciences Department Prepares Sisters for Internships at Electric Boat
Not only do sisters Amanda '21 (right) and Rachel Liang '22 share an interest in Computing Sciences, they both worked as software engineer interns for General Dynamics Electric Boat in Groton, Connecticut. Amanda is a computer science major interested in software design and development, while Rachel is a computer science and engineering major intent on a career in software development and the engineering side of electronics.
Watch Now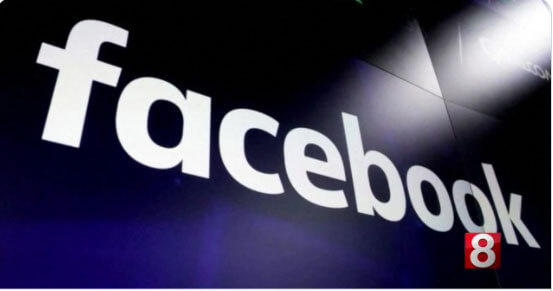 Associate Professor of Communication Adam Chiara discusses the Facebook whistleblower testimony before congress and possible solutions to protecting users of the social media giant's platforms on WTNH's This Week in Connecticut. 
More News from the College of Arts and Sciences
Yavana Ganesh '20 Lands Dream Job. Read more. 
Olaleye Onikuyide '20 Receives John G. Lee Award. Read more. 
Assistant Professor of Communication Adam Chiara's TV interview about advances in technology that make it difficult to spot fake social media videos appears nationwide. Watch the story here. 
Associate Professor Katharine Owens elected to serve as president-elect of the Association for Environmental Studies and Sciences (AESS) Board, Read more.
Assistant Professor Abe Hefter has found a way to create an on-air studio with a virtual master control room "virtually." Read more. 
Cinema Students Host Online Film Festival, "Films in Isolation." Learn more. 
Biology and Chemistry Departments Donate PPE. Read more.
Inside the Press Box: UHart's Hands-On Sports Beat Course. Read more.
History Alumna Applies Research and Analytical Skills to Newman's Own Fellowship. Read more. 
Bonaparte Triplets Ready for Their Future. Read more. 
From Lab to Operating Room, Summer Experience Leads to Ideal Career Choice. Read more. 
Assistant Professor Adam Chiara's Op-ed Looks at How Changes at Facebook Can Impact Business. Read more. 
Associate Professor Katharine Owens Named Director of The Governor M. Jodi Rell Center for Public Service. Read more. 
Cinema and Digital Media and Journalism Students Film International Documentaries. Read more. 
New Minor in Data Science. Read more. 
Professors and Students are Researching the Role of Recovery Residences in the Opioid Problem in Northwest Connecticut. Read more.
Share Your News
If you are a University of Hartford student, faculty/staff member, or alumni and have news to share, we'd like to know!

If you want to promote an event or make an announcement, please submit it to UNotes here.
If you have an idea, a story suggestion, or need help, please contact our marketing team here.