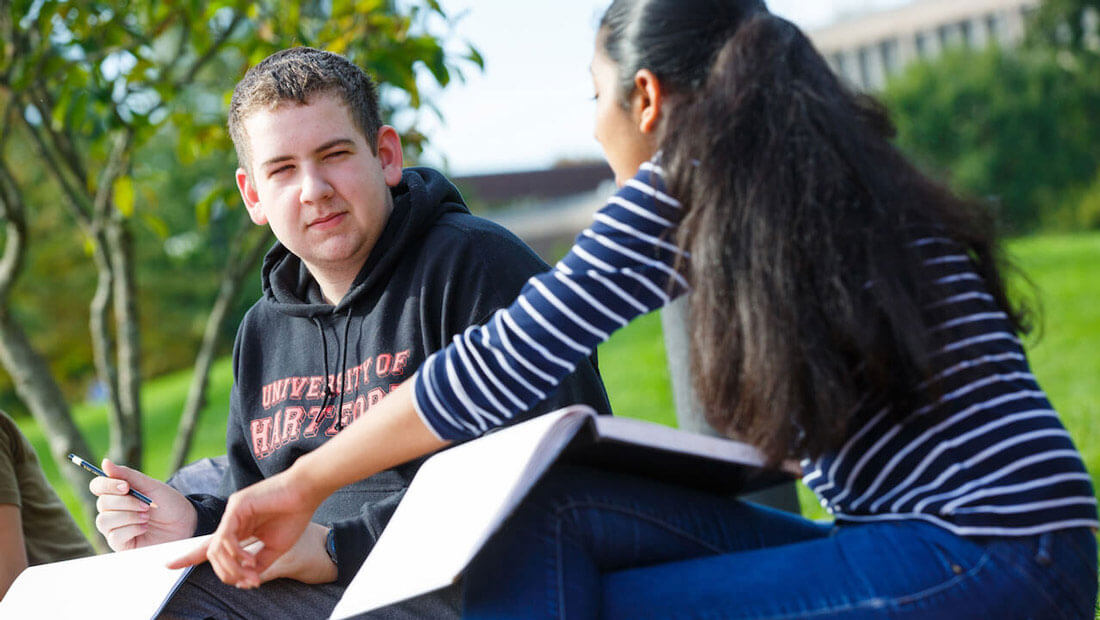 The University of Hartford and the College of Arts and Sciences offer you variety of support services to help you succeed in and outside of the classroom.
Where to go for Help
You can find some of our support services below. If you have any questions about where you should go for help, contact our Academic Support Services staff.
Academic Help
You can connect with your academic advisor when having academic difficulties, and you also are encouraged to visit your professors during office hours for additional academic support. In addition, the Center for Student Success offers free tutoring Center for Reading and Writing offers free individualized assistance in developing effective strategies for reading, writing, and studying.
Psychological and Emotional Help
There are many sources of personal support available to you on campus such as:
Medical Help
Student Health Services Health Services is your own doctor's office on campus and we are here for you when you feel ill or have a medical problem or question.
Disability Support Services
Our Accessibility Services provides equal opportunities and breaks down barriers for students with documented disabilities at the University of Hartford in order to assist students in reaching their academic potential.
We help meet the needs of students with unique educational needs of students with documented disabilities such as learning disabilities, AD/HD, Autism Spectrum Disorder, acquired brain injuries, psychiatric disabilities, physical disabilities, chronic medical conditions, deafness and hearing impairments, and blindness and visual impairments.