In UHart's Department of History and Philosophy, you develop strong critical thinking, problem solving, research, writing, and communication skills while studying the past and  examining the expression of ideas. The department includes dedicated faculty who work with you to prepare you for a variety of successful career paths.
In our Bachelor of Arts in History program, you can study one or more areas of U.S., European, or Asian and Middle Eastern history as you prepare for a successful career in business, law, education, human services, nonprofit and museum work, or publishing. You learn how to interpret your world, both past and present and how the study of history connects us to the human experience that has preceded us and shows how that experience has value, interest, power, ur­gen­cy, and usefulness.
Our minor in history can easily paired with another program to enhance your historical knowledge, which can be applied to many professions. The minor also gives you opportunities to sharpen your research, writing and presentation skills.
Our Bachelor of Arts in Philosophy program gives you the intellectual foundation you need to succeed in whatever career path you choose, opening the door to many opportunities. Our class sizes are small, so you learn in a collaborative environment with supportive faculty who get to know you and your individual career goals. The study of philosophy is a gateway into almost any future you might want to pursue and the skills you learn are transferable to any profession.
The philosophy program also offers a Concentration in Philosophy and Social Justice. This dynamic and interdisciplinary program, the only one of its kind in the region, allows you to count courses from our Africana Studies, Environmental Studies, and Gender and Sexuality Studies minors and apply them toward a philosophy degree.
We also offer a minor in philosophy that complements any major and enriches your individual course of study.
Recent philosophy graduates are working as doctors, attorneys, media relations professionals, legislative associates, and college administrators.
Hands-On Experience History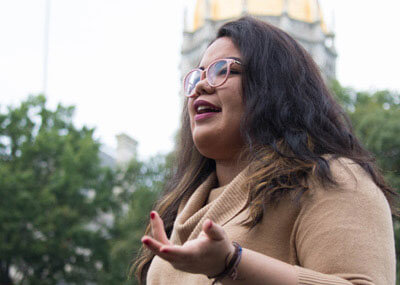 Our history program has real-world applications built into the curriculum so you'll find ways to put your historical knowledge to work, all while getting experience through internships at places like:
Connecticut State Library
Old State House
Connecticut Historical Society
Harriet Beecher Stowe House
Mark Twain House Museum
Connecticut Explored magazine
Area schools to help prepare students for History Day in Connecticut
You can also take advantage of our study-abroad programs that span the globe. Some of our history graduates go on to pursue advanced degrees in areas such as Egyptology, ethnomusicology, and Native American history.
Hands-On Experience Philosophy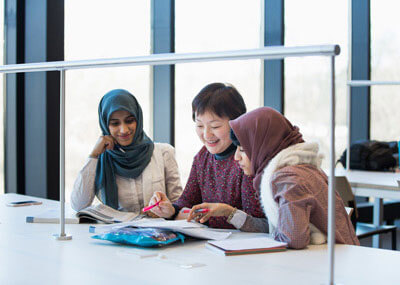 You have opportunities to accompany your professors to professional conferences, such as the annual meeting of the Society for the Advancement of American Philosophy. And you'll get the chance to present your work at regional undergraduate research conferences and at an annual research colloquium at UHart. You can join the Philosophy Club for weekly discussions on a variety of topics and attend guest lectures on campus.
Marissa Jayawickrema
History, 2019,
Marissa Jayawickrema is completing a year-long fellowship with Newman's Own Foundation of Westport, Connecticut, which she says is giving her valuable transferable skills that she can apply to any future position.
Learn more
.
Because I was a history major, I spent a lot of time doing research and writing. I now use those skills to prepare reports and effectively communicate funding and programmatic goals to my team and external constituents."
Meet the History and Philosophy Department