Research and Partnerships with CETA
At the College of Engineering, Technology, and Architecture (CETA), you have the opportunity to be part of our in-house research centers to gain hands-on experience with engineering related tasks. Individuals from the community are able to bring in equipment for you to troubleshoot alongside our well-trained staff. Take in this additional experience outside of the classroom to polish your talents and help others.
Experience research within CETA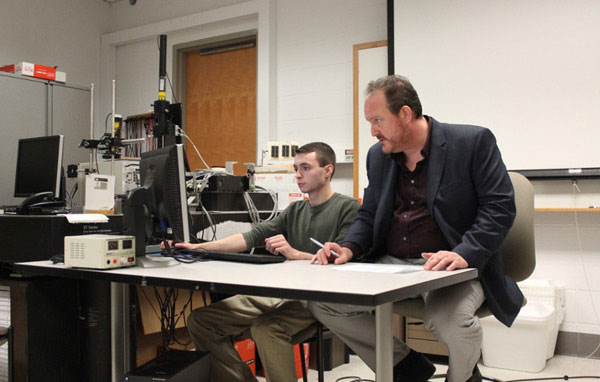 The Engineering Applications Center (EAC) is a vehicle for collaboration between the industry and the University in the conduct of applied research involving students, faculty and staff. Recent research developments and the education of our undergraduate and graduate engineers are evidence that the EAC continues to be a model for process innovations.
The commitment to assist industry and other affiliates have continued to remain at the forefront of our industry research program. In addition to solving problems and deploying new methodologies, we continue to publish some of our in-house research in national and international literature for the benefit of institutions and industries around the world.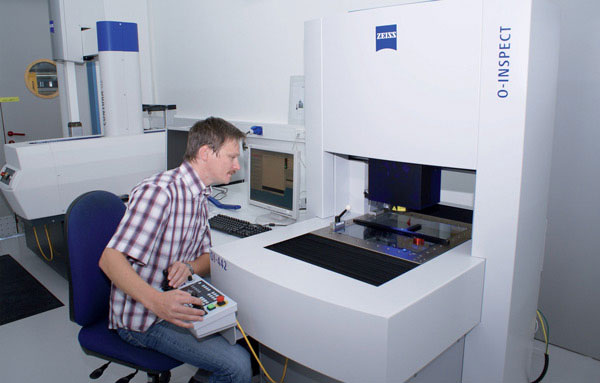 The Center for Manufacturing and Metrology, built with the support of Pratt & Whitney, extends our capability of providing technical service and training to industry in coordinate measuring machines, structured light scanning and scanning electron and optical microscopy, surface profiling. Our faculty and associates have significant research and training experience in related areas.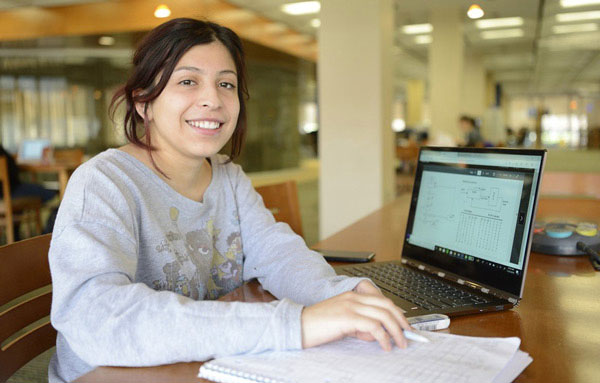 NASA Connecticut Space Grant Consortium (CTSGC) is a federally mandated grant, internship, and scholarship program that is funded as a part of NASA Education. There are Space Grant Consortia in all 50 states, plus Washington D.C. and Puerto Rico. NASA CTSGC, in an effort to encourage broader participation in NASA research programs, was formed in 1991 by the following post-secondary education institutions: Trinity College, University of Connecticut, and University of New Haven with the University of Hartford as the lead institution.
Along with our in house research centers, our top strength is in our partnerships. In the fast-moving fields of engineering, technology, and architecture, these professional connections give you the skills to excel starting your first day on the job. We are fortunate to be in a region that is exceptionally rich in engineering and architecture firms, with open opportunity to internships and careers right in front of you.
At CETA, you'll have the chance to interact with many different corporations and industry specialists:
Work closely with United Technologies Research Center engineers in our Turbomachinery Lab
Intern with the Connecticut Center for Advanced Technologies, JCJ Architecture, or countless other firms
Get involved with the Construction Institute, and one of the nearly 300 companies it has access to
Additional partners and activities CETA offers that you can become part of include:
Domestic Partnerships
The Construction Institute/University of Hartford is a non-profit, non-partisan association of diverse professionals working to improve the industry by sharing experiences and knowledge, advancing relationships, and developing business leaders.
The MATHCOUNTS Foundation is a 501(c)3 non-profit organization that reaches students in grades 6-8 in all US states and territories with 3 extracurricular math programs. More than a quarter million students participate in our programs and use our resources each year.
Questions? Please contact:
Rich Olsowy
Connecticut Society of Professional Engineers
State MATHCOUNTS Coordinator
860.528.2066
olsowyeng@comcast.net
At the University of Hartford, we are committed to cultivating rich and mutually beneficial relationships with business, industry, government, and community and not-for-profit partners.
International Partnerships
Al-Nahrain University was found in 1987, including two compounds, one in Jadriya, which includes Engineering, Science, Political Science, Information Technology engineering, Business Economics, Biotechnology facilities and the centers are the biotechnology research center, the training on nuclear forensic acid center, the renewable energy nanoparticles center and the computer center. The aim of the university is to create a new example and high quality trained academic associates to correspond to scientific developments and scientific techniques that the world is witnessing, to secure a scientific base characterized by creativity, innovation and establish ennobled elites of the finest graduates and post graduate to participate in upholding the scientific and cultural construction of Iraq.
Program Background Engineering, especially civil engineering, is the most sought-after field of interest in Afghanistan, as this expertise is crucial for rebuilding the country's infrastructure. In addition, technical experts such as engineers often rise to positions of authority in the country's growing civil service, where they strongly influence not only infrastructure projects but alliances with international partners and governments. The University of Hartford is currently involved in two partnerships with Herat University.
Questions? Contact Professor Mohammad Saleh Keshawarz for more information.
The College of Engineering, Technology, and Architecture has been welcoming transfer students from the PSG Institute of Technology in Coimbature, India in a strategic partnership that enables PSG students to complete their engineering degrees at the University of Hartford.  We worked with PSG Chairman Radhakrishnan during meetings in West Hartford and in Coimbature on articulation agreements that enable PSG students to join our fourth year class and do their capstone projects with us. This arrangement has worked well for both institutions and their students as we have welcomed these well-prepared students from southern India.  Please let us know if your institution would be interested in exploring similar agreements.
A delegation from Shanghai Normal University's electrical engineering department visited the University of Hartford on February 16, 2012 for the signing of the 4+1 articulation agreement.  Dr. Clara Fang and Dean Lou Manzione hosted the delegation. The delegation met with several university officials including President Harrison and Provost Vasquez as well as faculty from the electrical and mechanical engineering departments.
Delegation Members included Jifeng Huang, Associate Dean, College of Info., Mechanical and Electrical Engineering, Shanghai Normal University; Ming Li, Director, Fengxian Campus Administration, Shanghai Normal University; Pei Wang, Chair, Dept. of Info. and Electrical Engineering, College of Info., Mechanical and Electrical Engineering , Shanghai Normal University; Hong He, (Translator), Faculty, Dept. of Info. and Electrical Engineering, College of Info., Mechanical and Electrical Engineering, Shanghai Normal University.
Wismar University works hand in hand with academic institutions and business partners in the region and around the globe. This provides scope for new topics, perspectives and cooperation projects.