The Hartt School
Tuba
When you study tuba at The Hartt School, you will receive comprehensive musical training. 
Admission and Audition Requirements
In order to schedule an audition, the University of Hartford application as well as the Hartt Undergradute supplemental application must be completed.  Learn more about the undergraduate or graduate application process.
The Hartt School conducts live auditions and interviews for applicants on campus as well as in select cities around the United States. Applicants who reside more than 300 miles away from campus are eligible to submit a recorded audition. 
One Bordogni melodic study
One Kopprasch or Blazhevich technical étude
Orchestral excerpts such as: Wagner, Overture from Die Meistersinger von Nürnberg, (Letter J to the end) and "Ride of the Valkyries" or similar orchestral excerpts
Performance majors: Vaughan Williams Concerto (mvt 1 or 2);
All other majors: Edward Gregson Concerto (mvt 1 only) or other similar solos from the standard repertoire
Note: Be prepared to play any scale
One Bordogni melodic study
One Kopprasch technical etude
Excerpts: Wagner, "Meistersinger" Overture (Letter J to the end) and "Ride of the Valkyries"; solo from Stravinsky's Petrushka ; solo from Berlioz's Hungarian March
Either the Vaughan Williams Concerto or Penderecki Capriccio in its entirety.
Our Faculty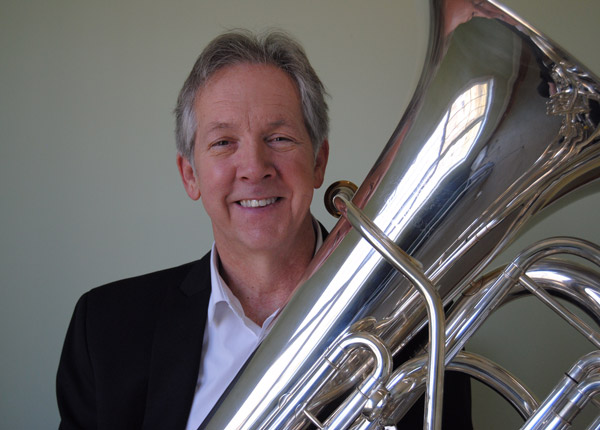 Senior Artist Teacher of Tuba
Scott Mendoker is a member of the award-winning brass quintet - Philadelphia Brass. He has performed with the New York Philharmonic, Montreal Symphony, New York and Boston Pops, the New Jersey Symphony, the Broadway hit musical Ragtime, and recorded with the Metropolitan Opera and the Chicago Symphony Orchestra.