We are the comprehensive performing arts conservatory of the University of Hartford and offer degree and diploma programs in music, dance, and theatre. Our students have diverse backgrounds and often collaborate across disciplines to produce exceptional, compelling work.  
Discover The Hartt School
Hartt Degree Offerings
Undergraduate
The Hartt School offers a Bachelor of Music, Bachelor of Fine Arts, or a Bachelor of Arts degree.
The Undergraduate Diploma in music, which is a non-degree, 3-year program with courses focusing on music performance or composition only, without academic requirements. Students completing this program may apply to transfer into the Bachelor of Music program.
Hartt also offers five-year undergraduate double majors, as well as minors in dance, music, music education, and performing arts management are also available.
Graduate
At the graduate level, Hartt offers the Master of Music degree, consisting of performance-oriented classes balanced with advanced study in music theory and music history.
The Graduate Professional Diploma has performance classes identical to the Master's program without the additional study in music theory and music history.
There are three doctoral programs at Hartt, these include the Doctor of Musical Arts, the Artist Diploma, and the Ph.D.
The Doctor of Musical Arts degree, the terminal degree for performance majors, combines advanced private instruction with music theory and music history classes.
The Artist Diploma includes only performance classes from the DMA without the academic study.
Music Education students may opt for either the DMA in Music Education—pedagogy or conducting intensive studies—or the PhD, designed for students with an interest in research in the areas of early childhood music and music teaching.
Hartt Summerterm
Spend the summer exploring music teaching and learning at The Hartt School. Our core classes and workshops are the ideal opportunity to immerse yourself in the study of music education. Hartt Summerterm has provided more than 30 years of outstanding core courses and workshops for educators, artists, and students.
Hartt's nationally recognized faculty provide students with diverse and innovative curricula. Our reputation as a prominent summer place of study is well earned, as there is no other place that offers such a comprehensive music education program taught by acclaimed educators.
Academic Opportunities
University Honors
Qualified undergraduate students may participate in the University's Honors program, which provides exceptional students the opportunity for an enriched program of study. The Honors program is flexible, allowing for a self-designed, enriched course of study. Students in the Honors program must complete 18 credits at the honors level plus an honors thesis or creative project to graduate with University Honors.
Study Abroad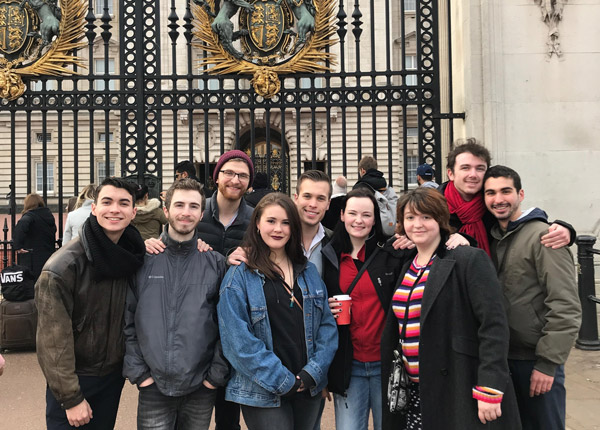 See what the world has to offer. In England spend 10 weeks as a third year actor training student or a summer in Amsterdam dancing. There are many opportunities to go abroad, and we encourage you to do so!