The Hartt School
Stage Management
When you choose to study stage management at The Hartt School, you will be prepared for a professional career in the management of all genres of performance. You will learn aspects of production as well as personnel skills.  
The Bachelor of Fine Arts in stage management is affiliated with The Hartt School's renowned actor training and music theatre programs, which have long-established relationships with industry professionals.  You will be assigned to work on performances in all disciplines at The Hartt School, including theatre, opera, instrumental performances, and dance. 
The Hartt Difference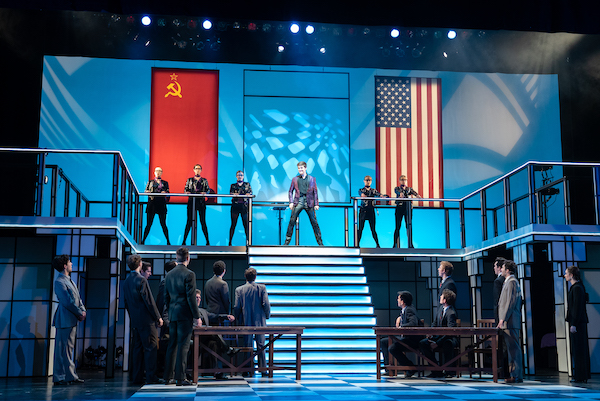 At Hartt, you not only have the opportunity to work with our in-house professional production crew, but also directors and designers from all over the country. From day one, the combination of classroom learning and hands-on work takes you through the levels of training that prepare you for a successful career.  You will work on simple classroom projects and black box theatre performances, to fully staged main productions. Our goal is to train you beyond theatrical knowledge by incorporating courses in communication, performing arts management, behavioral studies, and business.
The Internship
As part of this program, you will complete a stage management internship with supervised field work with an organization in the private or public sector. At the end of this 6-credit course, students will have experienced the performance and rehearsal process in a professional setting. Students are expected to work a minimum of 20 hours per week at the company.
Degree Requirements
To complete the BFA in stage management, you must complete 128 required credits. A sample of courses is listed below; see the course catalog for the complete list of degree requirements
Introduction to Stage Management
Stage Management Practicum I, II
Dance for Stage Management
Costume and Wardrobe Analysis 
Sound Technology
Communication in the Digital Age
Arts Management: Not for Profit
Small-Group Communication
Stress and Stress Management
Graphic Communication
Why Study Stage Management?
Our BFA in stage management is designed to prepare the student in all aspects of being a professional stage manager. In this role, you must be able to interpret designs, read music and be the liaison with everyone involved in a production. Our curriculum reflects that by including not only courses in technical theatre, but communication, music, engineering, and arts management among other things. Professional stage managers are not only needed in the performing arts, but work for industrial shows, and conventions nationally and internationally.
Hartt Productions
The Importance of Being Earnest
The Importance of Being Earnest
Admission Requirements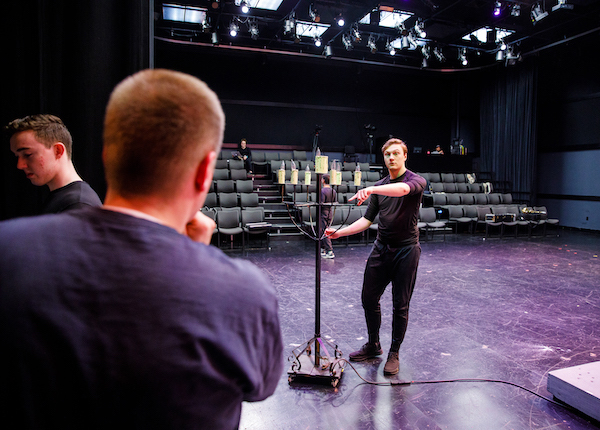 All applicants must fulfill application requirements of the University of Hartford and The Hartt School. Interviews are conducted with Hartt faculty members. 
NETworks Scholarship
Students majoring in stage management and technical theatre will have the opportunity to be considered for our NETworks Scholarship. First preference for the scholarship will go to students who are underrepresented in these two career fields. Each scholarship will be awarded up to four students per year. To be considered for the NETworks Scholarship, students should submit their application to the University of Hartford and complete the necessary admission requirements, including an interview, for the stage management program. 
About NETworks 
Founded in 1995 by Ken Gentry, NETworks Presentations LLC is an industry leader, producing and managing numerous domestic and international touring productions each year. As a full service production touring company, NETworks' experienced and customer focused staff provides an array of professional services including booking management, marketing and sales oversight, general management, production management, financial and accounting services for touring Broadway musicals. NETworks employs hundreds of talented actors, musicians, road managers and stage technicians annually. In addition, NETworks maintains a 41,000 square foot warehouse of theatrical costumes, props and full production assets that are available for rental.