The Hartt Theatre Division is proud to provide a theatre education of the highest level for talented undergraduates. Our program is performance-focused, and students will receive personal attention in studio classes that progress from the fundamentals of craft to advanced, polished performance techniques.
Quick Links
 [Actor Training]  [Music Theatre]  [Stage Management]  [Technical Theatre] 
The Spotlight Awaits!
Our alums emerge ready for the stage!
Check out Hartt alums now on Broadway.
Zach Bencal '13, Aladdin
Ronnie S. Bowman, '17, The Music Man
Juwan Crawley, '16, Aladdin
Aneesa Folds '14, Freestyle Love Supreme
Sheldon Henry, Tina: The Tina Turner Musical 
Douglas Lyons '09, playwright Chicken & Biscuits 
Charles South, Aladdin  
Keisha Gilles, '12, Aladdin
Jayke Workman, '19, Chicago
Dan Macke, '18, Dear Evan Hansen
Lesley Blake Walker, '19, Funny Girl
Kit Treece, Jersey Boys      
National Tours
Matt Faucher, '08, Jersey Boys
Emily Qualmann, '19, Escape to Margaritaville
Gabrielle Filloux, '19, The Office: A Musical Parody
Real-World Experiences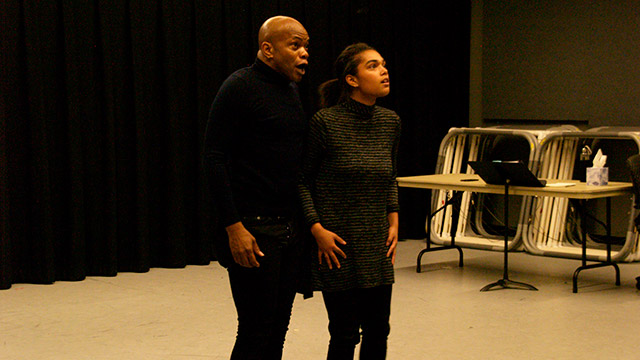 Hartt regularly invites guest directors, agents, managers, and casting directors to enhance the work done in each of the programs.
Recent guest artists include award winning producer and alumnus, Orin Wolf '01,Terry Layman, and alumnus Shawn-Caulin Young '04, and Forrest McClendon (pictured.)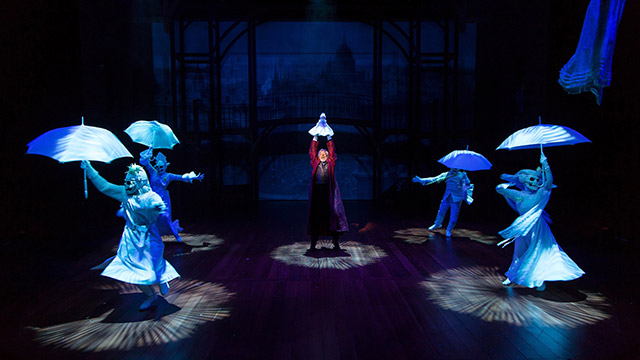 At Hartt, we have professional relationships with regional area theaters including the Tony Award winning Hartford Stage Company, Theaterworks of Hartford, Goodspeed Musicals. 
Conveniently located two hours from both New York City and Boston, the city of Hartford boasts some of the finest regional theatres in the country.  Hartt students often receive complimentary tickets to productions, or take a short trip to New York to see Broadway show.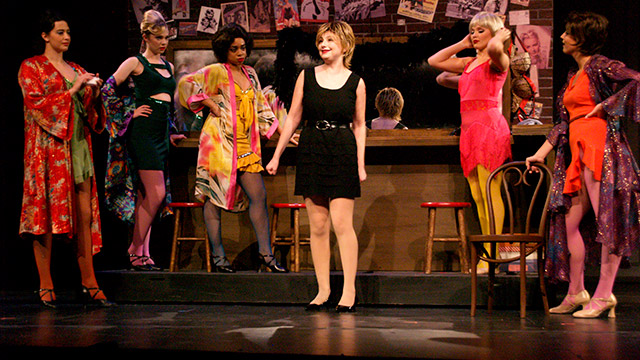 Plays and musicals are specifically selected to serve the needs of individual classes and are directed by faculty and guest artists from the professional theatre.
Recent Hartt productions include Sweet Charity,The Cherry Orchard, Julius Caesar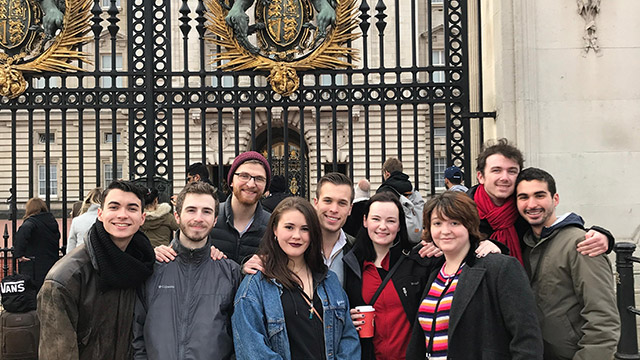 In the spring semester of your third year, as an actor training major, you receive approximately ten weeks of intensive Shakespeare training in England with our faculty from the professional British theatre.
Our Faculty
We are distinguished by our professional connections. All members of our renowned faculty are artists who maintain their contacts with regional theaters, Broadway, film, and television. We regularly invite guest directors and artists to enhance our student experience.
Kevin Ramsey
Director of the Theatre Division, The Hartt School
Kevin Ramsey is the new Director of the Theatre Division for the Hartt School. Mr. Ramsey is an award-winning, multi-disciplinary creative artist; life-long educator; and Broadway veteran of five Tony Award-winning and nominated shows. His vision for the Theatre Department is to push boundaries in training, and build collaboration and interdisciplinary work both within The Hartt School, and across the seven schools and colleges. His goal is that students develop into creative entrepreneurs and story tellers, whose acquired skills can transfer both within, and outside of, the entertainment industry. Read more about Kevin Ramsey.
I am thrilled and committed to becoming the newly appointed Theatre Division Director and to being part of an illustrious 100-year history of the Hartt School and its distinguished faculty.