The Hartt School
Trombone
When you study trombone at The Hartt School, you will receive comprehensive musical training. 
Admission and Audition Requirements
In order to schedule an audition, the University of Hartford application as well as the Hartt Undergradute supplemental application must be completed.  Learn more about the undergraduate or graduate application process.
The Hartt School conducts live auditions and interviews for applicants on campus as well as in select cities around the United States. Applicants who reside more than 300 miles away from campus are eligible to submit a recorded audition. 
A Bordogni (Rochut) vocalise
A technical étude from Arban, Blazhevich, Kahila, Kopprasch, Tyrell, etc.
Any standard solo (Barat, Andante and Allegro; David, Concertino; Guilmant, Morceau Symphonique; Lebedev, Concerto; etc.)
Standard orchestral excerpts
Two contrasting études showing the applicant's level of technical and musical advancement. 

A Standard sonata (e.g. Hindemith, Castérède, Ewazen, etc.)

A Concerto or other virtuoso solo piece

A minimum of four standard orchestral excerpts
Our Faculty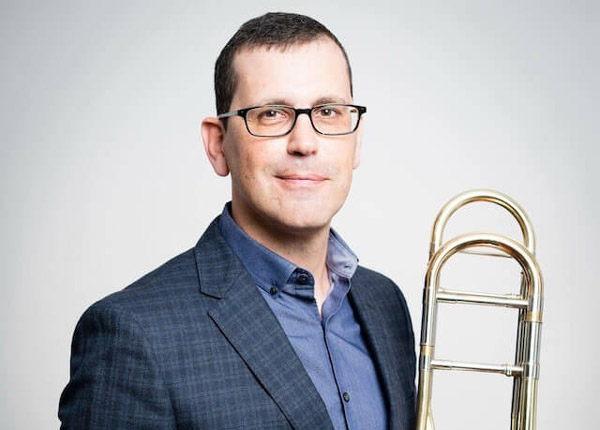 Trombone Faculty, Associate Professor of Trombone
Haim Avitsur, has premiered over 80 new pieces, encompassing a broad range of styles from solo trombone to chamber music and orchestra. He is a member of the New York Brass Arts Trio, made up of three virtuoso soloists who came together to revolutionize the brass trio repertoire and hailed as the first brass group to play with the sensitivity and musicality of a string quartet.
Hartt's emphasis on chamber music has been indispensable in preparing me for [musical] opportunities.
Rob Earhart, Bachelor of Music, Current Master of Music Student , 2018