With dozens of performing organizations and more than 400 instrumental and vocal performances, recitals, plays, master classes, dance performances, and musical theatre productions a year, performance is central to Hartt's curriculum.
Hartt's students often collaborate across disciplines to present fully-staged opera and musical productions, dance concerts, recitals, and other original works. Faculty and students also perform together frequently.
Public Performances
The University will not be hosting public events for the foreseeable future.
Although we cannot perform for you live, we can offer you a livestream of select performances. View our Hartt Stream page to see the schedule and enjoy a Hartt performance from the comfort of your home. 
Lions Gate Trio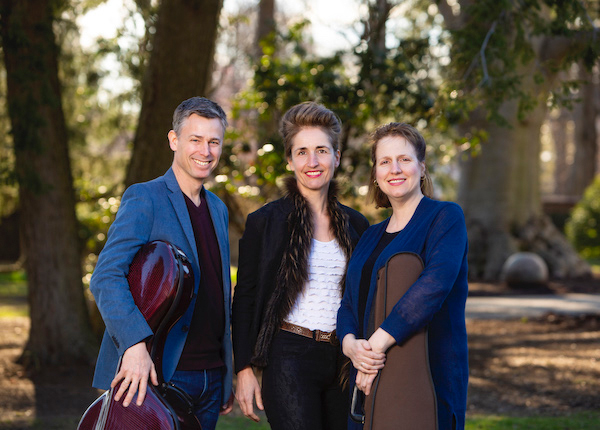 March 28, 2021, 4 pm
Lions Gate Trio: Coming Home: A Return To Bach Sunday
 
Coming Home:  A return to Bach.  Lions Gate Trio online concert.  When the world darkens with trouble and tumult, many turn to the music of Bach--- as haven, ballast, and transcendence. Join the Lions Gate Trio members for a concert of Bach's music---solo and trio works--as well as a cello suite inspired by Bach, by African American composer Dorothy Rudd Moore.  
More about Lions Gate Trio
Hartt's trio-in-residence, the Lions Gate Trio, is an internationally-acclaimed ensemble in both the U.S. and Europe. The Trio works with instrumental students during the fall and spring semesters and perform at Hartt various times throughout the year.
The Trio comprised of Katie Lansdale, violin; Darrett Adkins, cello; and Florence Millet, piano.
Hartt Collage 2021
The Annual Collage Concert is a virtual performance celebrates the magnificent talent of students of The Hartt School, past and present, in one continuous stream of music, dance, and theatre. Hartt Collage gives you the unique opportunity to experience the full range of performing arts disciplines.