COVID-19 Update
The University of Hartford continues to actively and diligently monitor the COVID-19 virus. We are working to make future determinations based on the suggestions of the Situation Management Team as well as the health and safety of our patrons.
With that in mind, all performances through April 5 are cancelled. 
With dozens of performing organizations and more than 400 instrumental and vocal performances, recitals, plays, master classes, dance performances, and musical theatre productions a year, performance is central to Hartt's curriculum.
Hartt's students often collaborate across disciplines to present fully-staged opera and musical productions, dance concerts, recitals, and other original works. Faculty and students also perform together frequently.
The Richard P. Garmany Chamber Music Series
Under the leadership of founding curator Steve Metcalf, the Garmany Series quickly established a tradition of presenting world-class artists performing meaningful and enriching programs. Whenever possible, we seek out new music, cutting-edge ensembles and innovative approaches to the performance of chamber music. At the same time, we try to make sure that the needs of our students are met, involving as many different areas of the School as possible.
The annual four-concert series, which has brought to campus more than thirty-five of the most admired and innovative musical artists and ensembles in the world, is supported by the Richard P. Garmany Fund at the Hartford Foundation for Public Giving.
For more information, contact Larry Alan Smith (Curator of the Richard P. Garmany Chamber Music Series).
Previous 2019-2020 Garmany Performances
Joshua Roman and the Verona Quartet- October 24, 2019
Millard Auditorium, 7:30 p.m.
Cellist Joshua Roman and the Verona Quartet perform music by Reena Esmail, Joshua Roman, and Franz Schubert.
Meredith Monk- November 14, 2019
Millard Auditorium, 7:30 p.m.
Meredith Monk & Vocal Ensemble: Cellular Songs in Concert
Recognized as one of the most unique and influential artists of our time, composer/performer ​Meredith Monk​ presents a concert of music from her newest work, Cellular Songs​, ​with the women of her acclaimed ​Vocal Ensemble​. A "​deeply affecting meditation on the nature of the biological cell as a metaphor for human society" (​Financial Times​), ​Cellular Songs ​features some of Monk's ​most adventurous and daring music for the voice to date, paired with violin, piano and keyboard. Over the course of the evening, shimmering, multi-dimensional musical forms evoke such biological processes as layering, replication, division, and mutation. ​Cellular Songs premiered to sold-out audiences at the Brooklyn Academy of Music in March 2018.
Meredith Monk, ​voice and keyboard
Ellen Fisher, ​voice
Katie Geissinger, ​voice
Allison Sniffin, ​voice, violin and keyboard
Jo Stewart, ​voice  
Sirena Huang- February 6, 2020
Sirena Huang, violin
Dina Vainshtein, piano
Program:
Beethoven: Sonata No. 9 in A Major, Op. 47 "Kreutzer"
Ysaÿe: Sonata No. 5 in G Major, Op. 27, No. 5
Tchaikovsky: Mélodie
Bártók: Rhapsody No. 1, Sz. 87
Sarasate: Introduction and Tarantella, Op. 43
Millard Auditorium, 7:30 p.m.
Violinist Sirena Huang – Distinguished Alumna of the Hartt Community Division
Lions Gate Trio
Hartt's trio-in-residence, the Lions Gate Trio, is an internationally-acclaimed ensemble in both the U.S. and Europe. The Trio works with instrumental students during the fall and spring semesters and perform at Hartt various times throughout the year.
The Trio comprised of Katie Lansdale, violin; Darrett Adkins, cello; and Florence Millet, piano.
Learn more about the Lions Gate Trio.
Tickets
Events are open to the public at no charge, unless otherwise noted.
University of Hartford students, faculty, and staff may receive one free ticket to each Hartt performance by presenting valid University of Hartford ID at the University of Hartford Box Office (subject to availability).
Reservations for all ticketed Hartt events are available through the University of Hartford Box Office, located in Lincoln Theater.
A $1.50 per ticket fee and a $2.50 per order fee will be charged for all online and phone orders. You may avoid ticketing fees by purchasing your tickets in person at the Box Office.
Everyone entering the theater, regardless of age, must have a ticket for all ticketed performances.
How to Get Tickets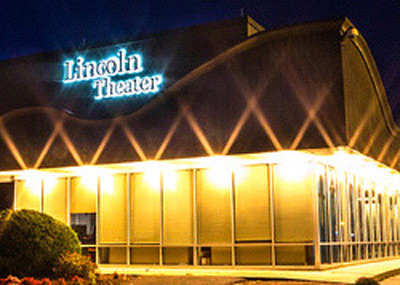 Visit the University of Hartford Box Office located in Lincoln Theater, Tuesday through Friday, 10 a.m. to 5 p.m.
To get tickets by phone, call 860.768.4228 or 800.274.8587, Tuesday through Friday 10 a.m. to 5 p.m.
Get tickets online 24 hours, 7 days a week!