With dozens of performing organizations and more than 400 instrumental and vocal performances, recitals, plays, master classes, dance performances, and musical theatre productions a year, performance is central to Hartt's curriculum.
Hartt's students often collaborate across disciplines to present fully-staged opera and musical productions, dance concerts, recitals, and other original works. Faculty and students also perform together frequently.
Public Performances
Enhanced health and safety protocols are impacting access to campus.
Access to campus will be largely limited to current students, faculty, staff, families and event attendees. Beginning at 9 p.m. each night, only immediate family members of students are permitted to enter campus as guests. External guests are not permitted in the residence halls at any time. Learn more about the University's Guest Policy.
View our Hartt Stream page to see the schedule and enjoy a Hartt performance from the comfort of your home. 
The "Uncertainty of Fate Festival"
During the first week of May, The Hartt School celebrated the Uncertainty of Fate Festival. Creativity in the face of adversity: The "Uncertainty of Fate" Festival commissioned over 45 up and coming and established composers to write multi media /chamber works on what 2020 meant to them.
The new works, with recurring themes of isolation, loss, and rage, will be interwoven with existing pieces by Beethoven, Price, Walker, White, Roumain (DBR), and Mumford in 5 streaming concerts from May 1-5. Hartt faculty, guests, students and alumni perform, some with dance and other media, as well as spoken creative writing pieces written by frontline medical workers.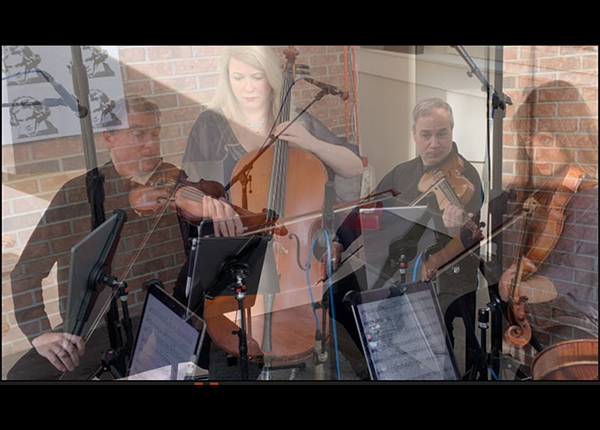 The festival also hosted panel discussions such as, "Activating and agitating systemic change in your respective institutions," & "Healing and Conflict Resolution through creating art" as well as masterclasses.
 
Among the composers featured: Errollyn Wallen, Javier Colon, Alexandra Gardner, Juhi Bansal, Ken Steen, Robert Carl, Jonah Sirota, Elena Ruehr, Sarah Gibson, Ethan Wickman, Nathalie Joachim, Paula af Malmborg, Gilda Lyons, and more.
Uncertainty of Fate Chamber Festival: Opening Concert
May 1, 2021, 7:00pm EST
The Uncertainty of Fate Concert 2: Breaking Apart/Coming Together I
May 2, 2021, 5:00pm EST
The Uncertainty of Fate Concert 3: Rage, Uncertainty, Justice
May 3, 2021, 7:00pm EST
Uncertainty of Fate Concert 4: Blues/Meditations
May 4, 2021, 7:00pm EST
Uncertainty of Fate Concert 5: Breaking Apart/Coming Together II
May 5, 2021, 7:00pm EST
Hartt Collage 2021
The Annual Collage Concert is a virtual performance celebrates the magnificent talent of students of The Hartt School, past and present, in one continuous stream of music, dance, and theatre. Hartt Collage gives you the unique opportunity to experience the full range of performing arts disciplines.