Performance Spaces and Facilities
The Hartt School has performance venues ranging from small intimate seating to large capacity (750) theater seating, housed in three buildings of the University of Hartford.
The facilities which support the students and programs of The Hartt School include a performing arts library (The Allen Library), practice rooms, scene and costume shops, a recording studio, music production and technology labs, and classrooms.
Fuller Music Center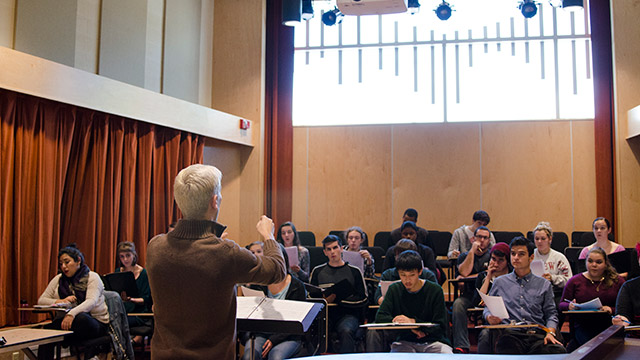 O'Connell Hall is located on the east end of the Fuller Music Center, and houses the newly renovated Room 21, Berkman Recital Hall, and the main offices and practice rooms of the Community Division.
Paranov Hall, on the west end of the Fuller Music Center houses the Instrumental and Vocal Studies Divisions, Music Education, Jackie McLean Jazz Studies Division, Academic Studies Division, Contemporary Studies Division, and Hartt administration.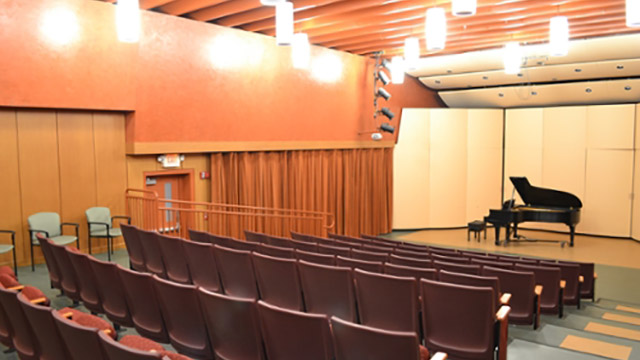 Berkman Recital Hall, renovated in the summer of 2008, is an 80-seat hall with direct recording studio connection to the Hartt Recording Studio, Green Room facilities, and piano storage.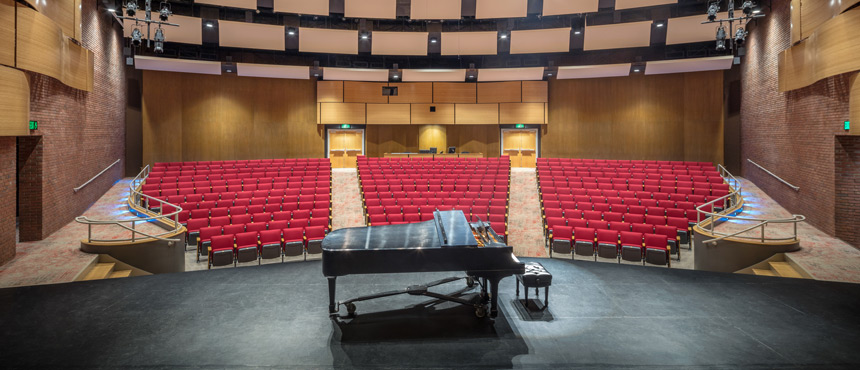 Renovated in the summer of 2016, Millard Auditorium is one of the main performance venues on the University of Hartford campus. An intimate 386 seat house, is home to Opera, Dance, and Theatre performances.  In addition, Millard is used for symphonies, chamber music concerts, solo recitals, and lectures. Millard has computerized sound and lighting equipment, a 50-foot proscenium arch with stage depth of 32 feet, and a full orchestra pit.
The Lego Learning Center (Room 120) is comprised of a large classroom and adjoining observation room designed to further the understanding of how children, in their first seven years, develop musical understandings and skills.
Mort and Irma Handel Performing Arts Center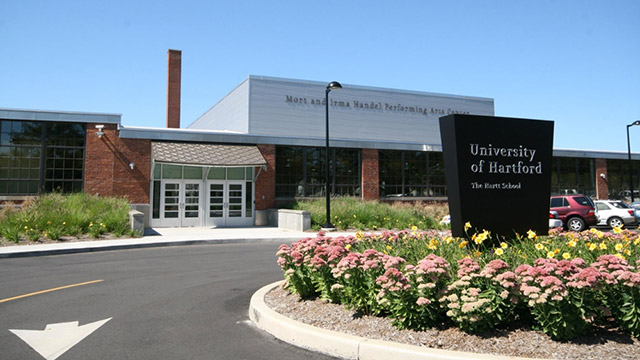 Located at 35 Westbourne Parkway in Hartford, the Mort and Irma Handel Performing Arts Center, opened in 2008, was converted from an industrial building designed in 1929 by pioneering industrial architect Albert Kahn. The 56,000-square-foot state-of-the-art facility provides performance and rehearsal spaces, classrooms, and studios for students in The Hartt School's Dance and Theatre Divisions, as well as Hartt Community Division's dance program.
Housed in the HPAC are the 300-seat Edward C. and Ann T. Roberts Foundation Theater and the 100-seat Kent McCray Theater, given through the generosity of Kent ('51) and Susan McCray. Performances in these venues include the black box theatre and senior dance composition performances, recitals, lectures, and Community Division performances. Each theatre has a state-of-the-art computerized light board and sound equipment.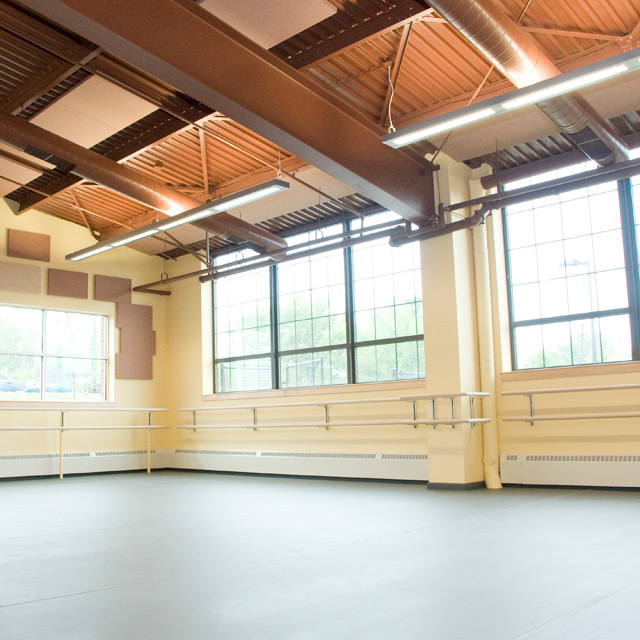 All dance classes for dance division students are held at the HPAC. The south wing includes five spacious studios, artistic and production offices, a conference room, and dressing and shower facilities. The five dance studios have high ceilings, wooden barres, mirrors, and Gerstung multi-layered dance floors.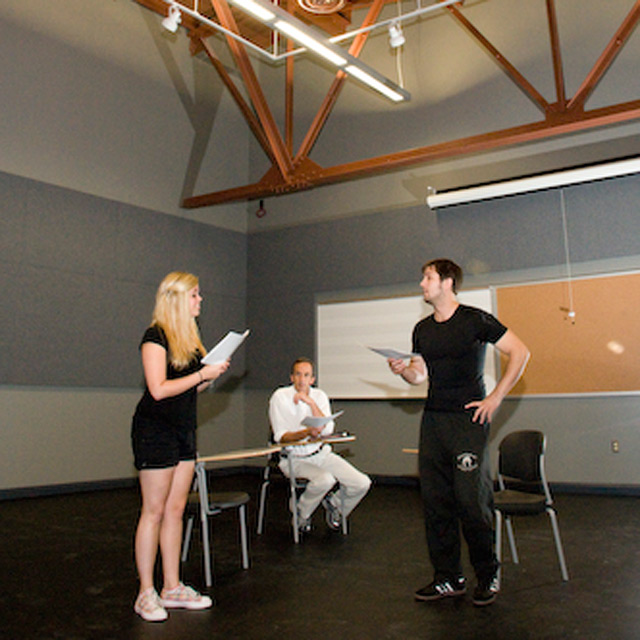 Classes for theatre division majors are held in the north wing of the HPAC. The north wing houses four rehearsal studios/classrooms with mirrors and Robbins floors.  All studios are equipped with wireless internet and sound and projection equipment. A conference room, three voice studios, artistic and production offices, and dressing and shower facilities are also included.
Lincoln Theater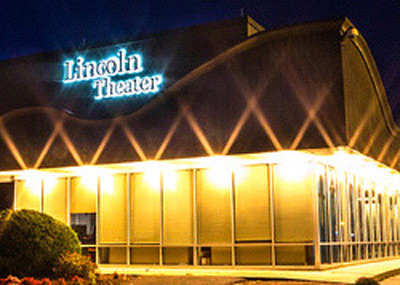 Lincoln Theater is used as one of the main gathering spaces on the University of Hartford campus.  The theater is used commencements, lectures, concerts, theatre and music theatre performances, solo performances, symphonies, concerts, and a variety of other activities. Many of Hartt's main-stage productions take place here. Lincoln Theater seats 716, has a thrust stage 65 feet at its widest, 52 feet from the back wall to the front edge of thrust and a full orchestra pit. It has computerized sound and lighting equipment. The dressing rooms easily accommodate up to 50 performers. Lincoln Theater welcomes outside bookings, as well as campus-based activities.