Graduate Diversity, Equity, Inclusion, and Social Justice Scholarship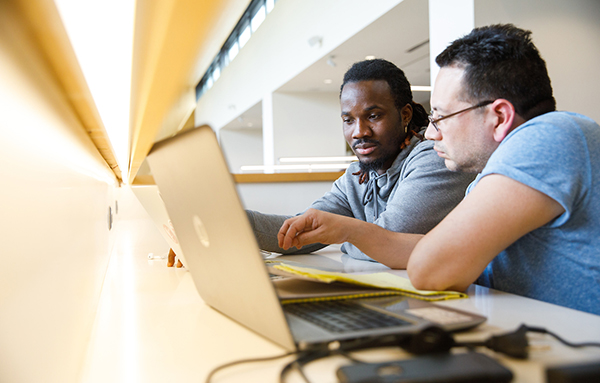 At the University of Hartford, we are committed to promoting diversity, equity, inclusion, and social justice (DEIJ) in all aspects of our community. As part of this commitment to our students, we've created the Graduate DEIJ Scholarship, which seeks to acknowledge the important contributions of our students in promoting and contributing to equity and inclusion within one's program, the campus community, and in their future work and professional endeavors.
The Graduate DEIJ Scholarship is a $2,000 scholarship renewable for one year.
Scholarship Information & Eligibility
Admitted graduate students interested in applying for the Graduate DEIJ Scholarship must:
Apply and be accepted for admission to their program of interest
Complete the scholarship form and include a Diversity Statement

The Diversity Statement is a maximum 1000-word short essay that should describe how you will contribute to and promote diversity, equity, inclusion and justice (DEIJ) as a graduate student at the University of Hartford and within your field of interest. Specially, the essay should:

Demonstrate knowledge of DEIJ based on literature/theory, personal experience, previous academic/co-curricular experiences, and/or previous professional work.
Discuss future research, scholarship, and other activities you plan to partake in that will contribute to and promote DEIJ on campus.
Comment on the importance of DEIJ in your chosen field of study as well as its importance in your future professional practice/employment.
All accepted graduate students to the spring, summer, and fall 2024 entry terms are welcome to apply, however scholarships will be awarded for the Fall 2024/Spring 2025 academic year.
Scholarship awardees must enroll in their program of interest to receive the scholarship. Scholarship deferral requests will not be honored. The Graduate DEIJ Scholarship cannot be combined with the Hawk Alumni Scholarship.
This scholarship is renewable up to one year dependent on maintaining enrollment and satisfactory academic standing.
Scholarship Application and Notification Timeline
Scholarship Application and Diversity Statements must be completed and submitted by July 15, 2024. Scholarships notifications will be announced by August 8, 2024 and scholarship awards will be posted to the awardees student accounts for the Fall 2024/Spring 2025 academic year.
 
Questions: Please direct questions to Erica Brilhart at brilhart@hartford.edu.