Global reach. Common purpose
The University of Hartford is home to approximately 500 International students and scholars from over 50 countries. We are a diverse community that values different perspectives. You will discover a campus composed of individuals who don't all see the world in the same way.
With seven distinct schools and colleges, a UHart education encourages a variety of viewpoints. Because of that, our graduates are well-equipped to succeed in a world that requires global awareness and understanding.
We look forward to assisting you throughout the application process and welcoming you to the UHart community.
Hours
Monday—Friday, 8:30 a.m. to 4:30 p.m. EST
Mailing address
International Admission 
FASB University of Hartford
200 Bloomfield Avenue
West Hartford, CT 06117 USA
Take A Virtual Tour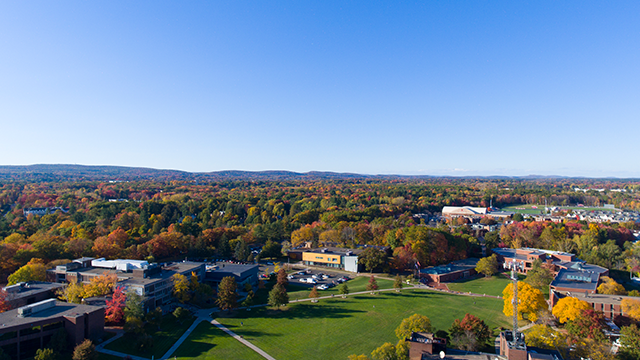 We know that you might not be able to visit in person, so check out our virtual tour. You'll be able to explore various parts of campus, and go into academic buildings.
Connecticut's Capital City
In addition to major cultural attractions, sports and award-winning restaurants, Hartford has all the diverse professional opportunities of a big city.
As an international student coming from Australia, I can say that UHart has made me feel right at home through consideration, care, and support."
Bianca Roos '21, Communication in the College of Arts and Sciences