Join the Dean of Admission and a panel of speakers from residential life, financial aid, and student success for a virtual Q&A. We'll also walk you through the process of becoming an official UHart student from Orientation to the start of your fall semester. Parents and families are welcome to attend with their student. 
College Readiness 101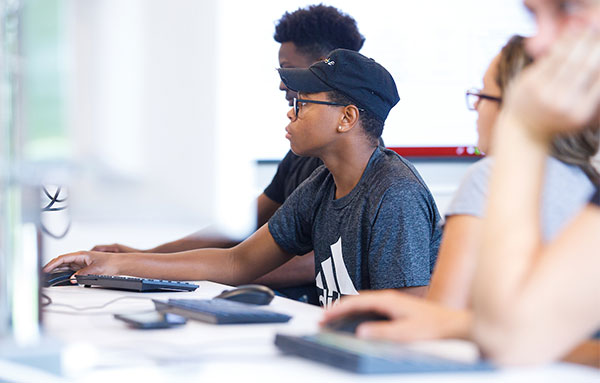 Join our Admission Team for a general presentation on College Readiness. Learn everything you need to know about the search, application, admission, and financial aid processes. During this presentation you can interact with a professional and get your questions answered live. We look forward to helping you start your journey in higher education! All presentations begin at 6:30 p.m. and you must be preregistered to participate.
Open Houses
Learning about admission, programs of study, the Center for Student Success, and much more. Join us for one of two sessions (AM/PM) of the University of Hartford's Virtual Open Houses.
Financial Aid Webinars
College is an investment in your future, but we understand that affording college can be challenging. With more than $95 million in available scholarships, UHart works to make college affordable. Learn about how to take advantage of these scholarships by attending our admission and financial aid webinar.
 
These webinars will be offered from 7 to 8:30 p.m. and re-registration is required. When new dates are released the sign up links will be listed here. Thanks for your interest. Please check back again soon as new dates are frequently released.
Webinars
Admission and Financial Aid
In this webinar, you will hear general updates from UHart, learn about student support, admission, financial aid, and more. 
Dollars and Sense
In this webinar, you can learn about financial aid, billing, payments, loans, and more.
Housing
In this webinar, you will learn about our first-year housing options, get information about dining and safety, and watch live video footage from our dorm rooms.  
General Admission and Student Support
Admission and Financial Aid
In this webinar, you will meet key members of our admission and financial aid team and learn about how UHart will help you succeed. 
Student Support
In this webinar, you will learn about our Center for Student Success and first-year advising program.