Director, Alumni of Color Taskforce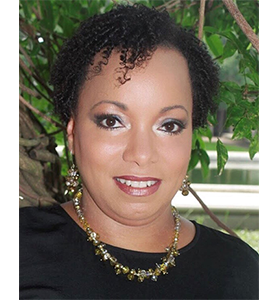 "The University of Hartford and The Hartt School were crucial to my successes in life. Today, I remain in contact with many of my college professors, advisors, and peers. I even married my college sweetheart, Wayne Brown '86. Through the years, I have remained connected to the University, attending student and alumni functions, mentoring several Hartt students, utilizing student volunteers in my classroom, hiring Hartt students to perform, recommending the Hartt Community Division to young musicians, utilizing campus venues for events, and advising high school students to consider UHart. I am grateful for every opportunity afforded me through my experiences with UHart and look forward to doing whatever I can to help the UHart community thrive."
About Rocke
UNIVERSITY OF HARTFORD DEGREE INFO
Bachelor of Music Education,

 

1989, The Hartt School
OTHER DEGREE INFO
Doctor of Musical Arts, 2019, University of Connecticut

Master of Early Childhood Education with

 

Montessori primary level emphasis, 2001, Loyola College
CURRENT CAREER INFO
Visiting Instructor of Music
Texas Southern University, Houston, TX
Professional Vocalist, Producer and Owner
JRB Productions, LLC, CT

Private Studio Voice Teacher

PAST CAREER INFO
Music Teacher and Primary Level Montessori Teacher
Hartford Public Schools and Capital Regional Education Council

Adjunct Instructor
Manchester Community College

Graduate Assistant and Teacher of Record
University of Connecticut (Storrs)

Executive Director and Music Teacher
Hartford Conservatory

Music Education Consultant and Clinician
OTHER UNIVERSITY OF HARTFORD ACTIVITIES/VOLUNTEER SERVICE
Student activities
Sang the National Anthem at Women's and Men's Basketball games; Red Cap; Hartt Student Council; African American Students Association; Resident Assistant; Student worker for ARA Food Services (first student to work at The Hawks Nest) and the Athletic Department
Alumni activities
Former Alumni Board Member; Co-Organizer for African American Alumni & Black Student Organization Alumni reunions and events.