Maureen Fulton Leathers '05
President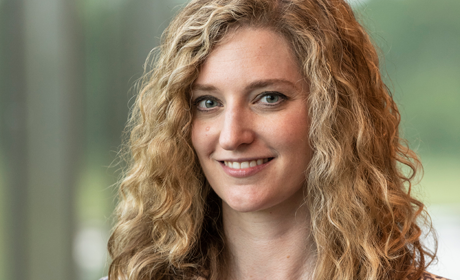 "I attribute much of my personal and professional fulfillment to the University of Hartford's strong sense of community and career-ready academic focus. Serving on the Alumni Board is my way of paying it forward. It's important that I do my part to contribute to the University's network and help the next generation take the first step toward building a rewarding future of their own."
About Leathers
UNIVERSITY OF HARTFORD DEGREE INFO
BSBA, Barney School of Business, 2005, Valedictorian
Marketing concentration
CURRENT CAREER INFO
Executive Communications Lead
Cigna
PAST CAREER INFO
I have held various marketing-communications roles in insurance, wealth management, and most recently health services. My expertise encompasses executive and sales communication, employee engagement and change management, and program and event management.
OTHER UNIVERSITY OF HARTFORD ACTIVITIES/VOLUNTEER SERVICE
As a member of the American Marketing Association all three years at the University of Hartford, I was privileged to serve as the chapter's President for the 04-05 term. I also was a member of Beta Gamma Sigma, the business honor society.
COMMUNITY SERVICE
My volunteerism reflects my passions for fast (classic) cars and fast dogs. I am a member and was a recent Board Member of the Valley Collector Car Club, a non-profit organization that fosters auto enthusiasm through charitable and other community events. In addition, my husband and I adopt retired greyhounds, and we also support Connecticut Greyhound Adoption, the Connecticut Chapter of Greyhound Pets of America.