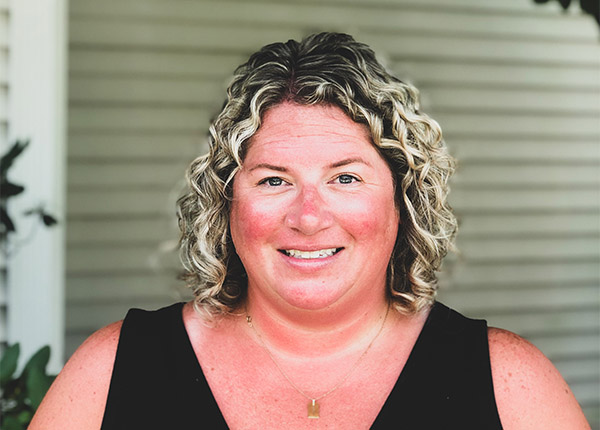 Outstanding Alum: Exceptional Professional Success
Aymsley Mahoney is the executive director at Alliance Health at Braintree, a not-for-profit corporation that provides nursing and rehabilitation services to a primarily geriatric population. The facility holds 101 residents and employs approximately 200 healthcare personnel. Mahoney began her career there in 2011 as a licensed clinical social worker before completing the Federal Nursing Home Administrators Board exam and taking on her current role as executive director. This year, she celebrates an impressive 10 years at Alliance Health. The last year and half have been the most challenging of her career—maintaining the dignity, health, safety, and wellbeing of her patients and staff during the pandemic.
Mahoney was very active as an undergraduate at the University of Hartford. As a Red Cap, she helped new students settle into campus life, and she further engaged with the UHart community as a member of the Student Government Association, student regent, resident assistant, and Delta Zeta Sorority.
After graduating in 2006 with a bachelor's degree in psychology, Mahoney worked as an Assistant Clerk at the Hartford Probate Court, for the Hon. Robert K. Killian, a member of the Board of Regents for many years. She then received her master's in social work at Boston College in 2010. Throughout her studies, Mahoney worked as a graduate intern at both the United Way of Massachusetts Bay and South Shore Mental Health. Among her many accolades is the Eli Pick Facility Leadership Award, which was awarded to her in 2019 by the American College of Health Care Administrators, honoring health-care administrators who are essential to the excellence of their high-performing nursing facilities. She has received both a Bronze and Silver Award form the American Health Care Association, honoring the quality of care provided by Alliance Health at Braintree.
Mahoney is a UHart legacy; her father James Brien is a member of the class of 1971. Currently, Mahoney lives with her husband, John, and son, Ronan, in Pembroke, Mass. When they are not working on renovations to their 1800s farmhouse, or watching baseball, they enjoy relaxing on the beach.