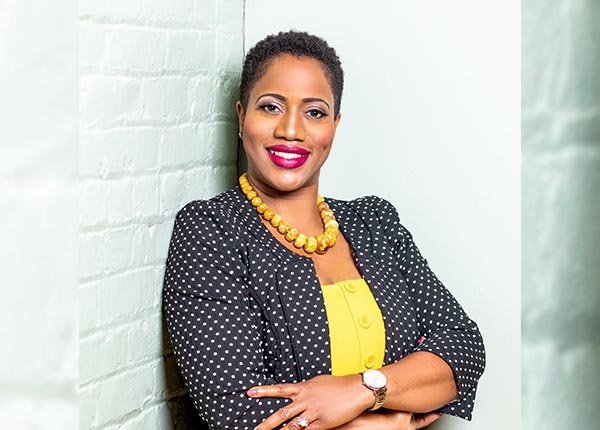 Outstanding Alum: Exceptional Professional Success
Nicole Hughey is vice president of diversity, equity, and inclusion at SiriusXM. With more than 25 years of corporate experience, the majority focused on diversity, equity, and inclusion (DE&I) efforts, she previously served as a senior D&I leader at both Mass General Brigham, New England's largest health-care organization, and Travelers Insurance Company. In these roles, she played an integral part in developing and executing diversity strategies that impacted more than 75,000 and 30,000 employees, respectively.
Throughout her career, Hughey has developed and implemented best-in-class recruiting strategies to diversify the workforce, fostered cross-functional environments enhance inclusion across teams, and instituted Travelers' first-ever company-wide diversity education program. Since joining SiriusXM in July 2020, she established the company's DE&I mission, goals, strategic pillars, and priorities. Hughey instituted mentoring and leadership development programs for underrepresented employees and launched a "Pathways Program" to create an avenue into the organization for students from Historically Black Colleges and Universities. She continues to expand company-wide programming, celebrating underrepresented groups, including People of Color, Women, Military/Veterans, LGBTQIA+, and People with Disabilities and recognizing their contributions to American history, culture, and society. 
A leader in her field, Hughey continues to share her knowledge and expertise as a frequent contributor on a variety of speaking engagements, podcasts, and periodicals. She was named earlier this year among The 100 Women of Color sponsored by the Eleven28 Entertainment Group, and the Top 50 Leaders in Entertainment by the National Diversity Council; in 2019, she was honored as a Top 15 Champion of Diversity by Diversity Global magazine.
Hughey received her bachelor's degree from the University of Connecticut, before graduating from the University of Hartford with an MBA in organizational behavior. She also holds an Executive Strategic Change Management Certificate from Northwestern Kellogg School of Management. Currently, Hughey is a board director for th Urban League of Greater Hartford and a member of the American Advertising Federation's Mosaic Council. Hughey resides in Connecticut with her husband and children.